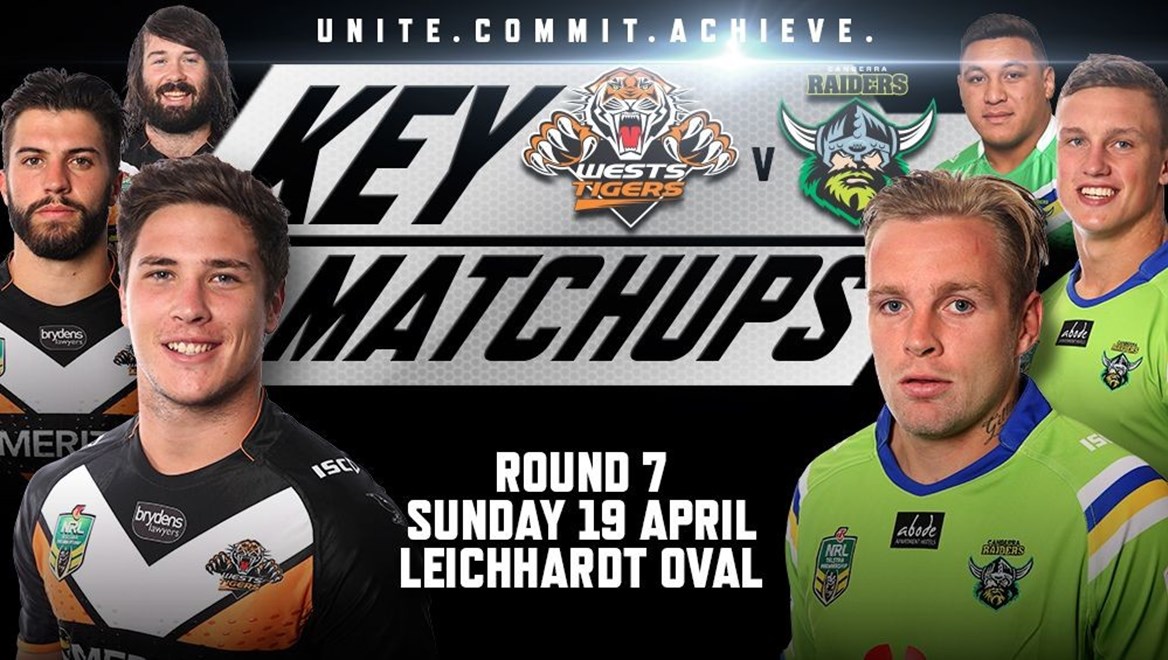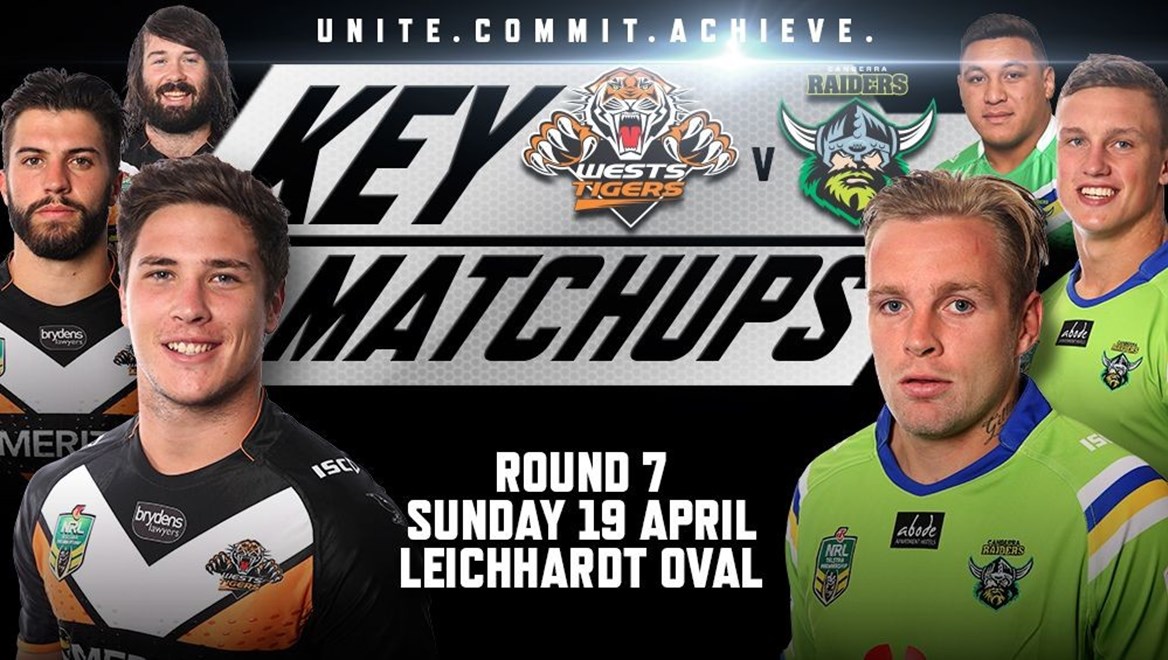 Mitchell Moses v Blake Austin
This will be the second time Mitchell Moses has faced Canberra in his relatively short NRL career. Funnily enough the Carlingford Cougars junior partnered Blake Austin in the halves for the previous encounter, with the Raiders scoring a 27-12 victory in Round 25 last year.
Austin will come up against his former teammates for the first time since his departure at the end of 2014, having now locked up the number six jersey in the Nation's capital. The Doonside junior played scored seven tries in 19 matches for Wests Tigers last season.
Wests Tigers will need to be highly alert in defence with Austin possessing a strong running game and his match-up with the highly skilful Moses is one that looks set to excite the Leichhardt Oval faithful on Sunday.
Career Head-to-Head clashes: Yet to play at an NRL level.
NRL Fantasy Prices: Moses $172,000(Season: +$3,000; Average: 21.8),Austin $344,000 (Season: +$25,000; Average: 43)
Moses: "I was pretty good mates with Blake when he was here and I've got a lot of respect for him. What he is doing at moment with Canberra is really good, they've got a couple of wins and he is leading that." Click here to read the full article.
There's NOTHING quite like a packed hill! Be there on Sunday, April 19 when we take on the Canberra Raiders at Leichhardt Oval!
James Tedesco v Jack Wighton
As many would remember, the last clash between these two sides resulted in James Tedesco's season being cut-short through an unfortunate knee injury in the opening tackle of the match. The Camden Rams junior has since made an impressive return, scoring six tries in six games to start the year.
Many have short-listed Canberra's Jack Wighton for a NSW Blues debut this year following a number of impressive outings already this season. With the ability to cover fullback, wing, centre and five-eighth; the Orange CYMS junior holds a great advantage.
With the Representative Round just a fortnight away, this could potentially be a sneak peek at the City-County fixture with Tedesco (City Origin) and Wighton (Country Origin) both in the mix to travel to Wagga Wagga. Both players will no doubt be keen to impress this weekend and keep their respective sides in touch with the top-eight.
Career Head-to-Head clashes: Played 1 – Tedesco 1, Wighton 0
NRL Fantasy Prices: Tedesco $385,000(Season: +$43,000; Average: 49.5), Wighton $316,000 (Season: +$6,000; Average: 39.6)
Tedesco: "I'm really enjoying it here at the Club and really happy with how I'm going. We've had some good results for us to build on as a team, which has helped. The body is feeling 100 percent at the moment and I'm confident in how I'm playing." Click here to read the full article.
Aaron Woods v Josh Papalii
Starting the year as arguably the form prop of the competition, Aaron Woods currently sits equal first in the Dally M medal count and will be out for another big performance in front of a Leichhardt Oval crowd. A local 2040 boy, Woods has won 10 of 16 NRL matches at the ground.
Josh Papalii has played in all six matches for the Raiders so far this season, averaging around 50-minutes of game time each week. The bulking forward also averages over 100 metre per game and will have his eyes set on a return to the Queensland side after a successful Four Nations campaign with Australia.
Both Woods and Papalii were members of that Australian Four Nations squad last year and will be keen on retaining their positions for the upcoming Test Match on May 1 against New Zealand in a fortnight.
Career Head-to-Head clashes: Played 4 – Woods 2, Papalii 2 (NRL only)
NRL Fantasy Prices: Woods $464,000 (Season: +$38,000; Average: 58.2), Papalii $351,000 (Season: -$45,000; Average: 42)
Woods: "It's always a massive confidence boost; I grew up down the road, so I don't need much more of a lift than to say that we're playing at Leichhardt Oval this weekend. I know the boys really love playing there, and you don't understand how ridiculous the atmosphere at the game is when you run out on to that field." Click here to read the full article.