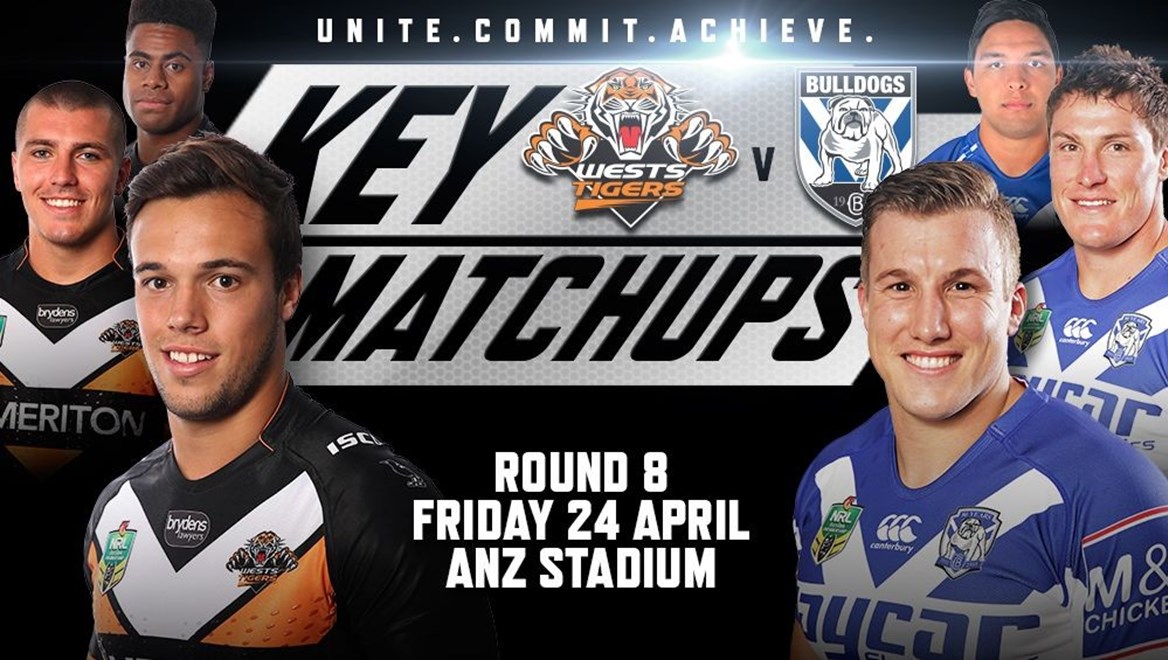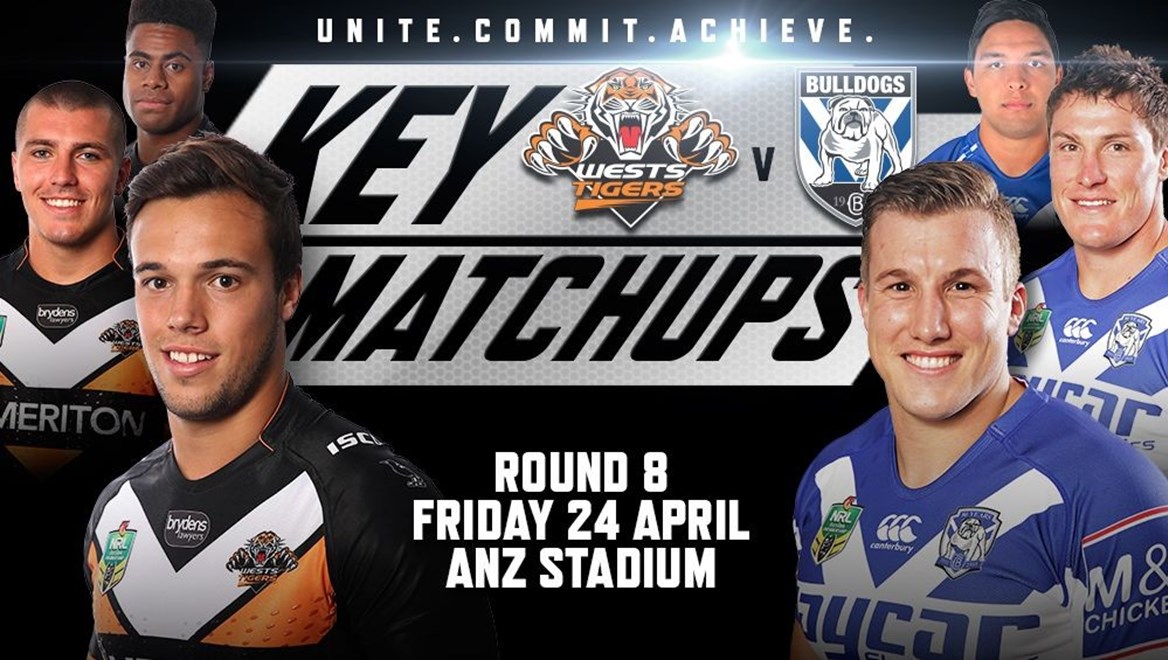 Luke Brooks v Trent Hodkinson
Luke Brooks has scored a try in all three of his previous encounters against Canterbury-Bankstown, however he has just one win to his name against tonight's opponents . In a solid start to the 2015 season, the exciting playmaker has set up five tries and scored another three himself.
Trent Hodkinson has an impressive career win-ratio against Wests Tigers, having lost just one of seven previous encounters heading into tonight's game. Hodkinson's halves partner Josh Reynolds missed the Round 4 clash against Wests Tigers and the pair will be out to stake their claims for NSW Origin jumpers once again.
The match-up between Brooks and Hodkinson will be a telling factor in tonight's clash as Wests Tigers look to hit back from two consecutive losses and claw their way back into the top-eight.
Career Head-to-Head clashes: Played 3 – Brooks 1, Hodkinson 2
NRL Fantasy Prices: Brooks $226,000(Season: +$5,000; Average: 27), Hodkinson $316,000 (Season: -$11,000; Average: 37.3)
Kyle Lovett v Josh Jackson
After an impressive debut in Round 1 against Gold Coast, Kyle Lovett been a regular inclusion over the past month in the back row. The former Under 20s captain scored his first NRL try against Canterbury in Round 4 and has been a workhorse on the right edge in recent weeks.
Josh Jackson started the previous encounter between the two sides at five-eighth, but he now heads up an experienced Bulldogs forward pack alongside Aiden Tolman, Tony Williams and Greg Eastwood. Having played for both Australia and Country Origin last, the 24-year-old will most likely feature in next weekend's Representative Round as he pushes for a NSW Origin debut.
While Jackson may have a wealth of experience, Lovett has been impressive in his handful of first grade games this year and is and is known for high work-rate. Expect a brusing encounter between these two dangerous edge forwards.
Career Head-to-Head clashes: Played 1 – Lovett 0, Jackson 1
NRL Fantasy Prices: Lovett $268,000 (Season: +$140,000; Average: 41.6), Jackson $370,000 (Season: -$12,000; Average: 44.6)
Kevin Naiqama v Curtis Rona
Just last week Kevin Naiqama secured a new two-year contract with Wests Tigers after impressive start to the 2015 season. The 26-year-old has made over 100 metres in six out of seven matches and will be eager to represent Fiji once again next weekend against PNG.
Curtis Rona leads the NRL try-scoring tally in 2015 with eight in just seven games and looks to be relishing his time at the Bulldogs since his departure from the Cowboys last year. The Joondalup Giants junior has a knack for crossing the white line, scoring 14 tries during his 14 NRL games.
It's the battle of the new recruits on the flank tonight, with both players having impressive starts in their new colours. Don't be surprised to see either Naiqama or Rona (or even both) on the scorer's sheet tonight.
Career Head-to-Head clashes: Played 1 – Naiqama 0, Rona 1
NRL Fantasy Prices: Naiqama $230,000 (Season: -$78,000; Average: 25.6), Rona $283,000 (Season: +$21,000; Average: 35.1)