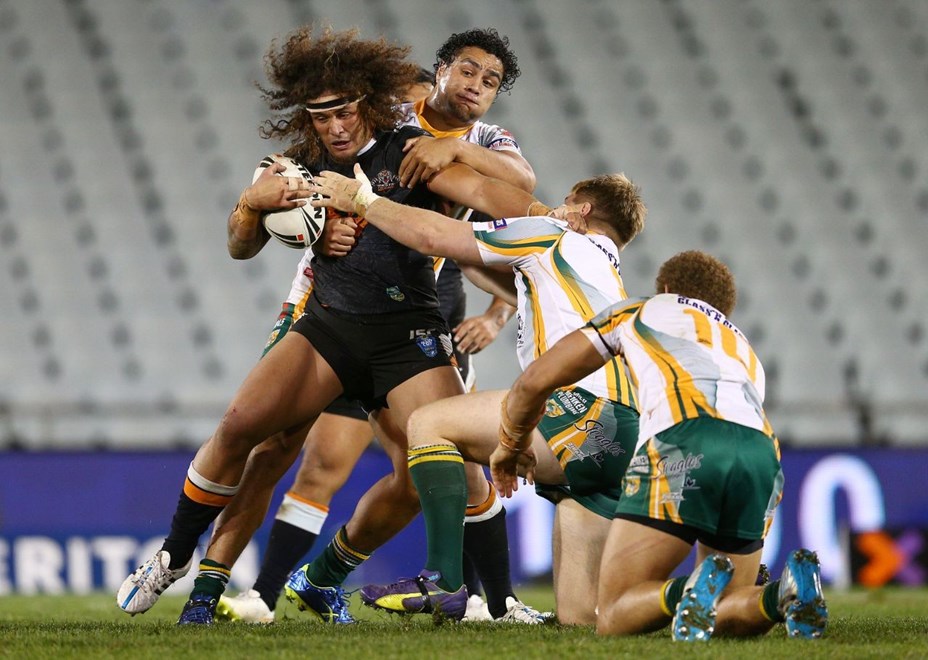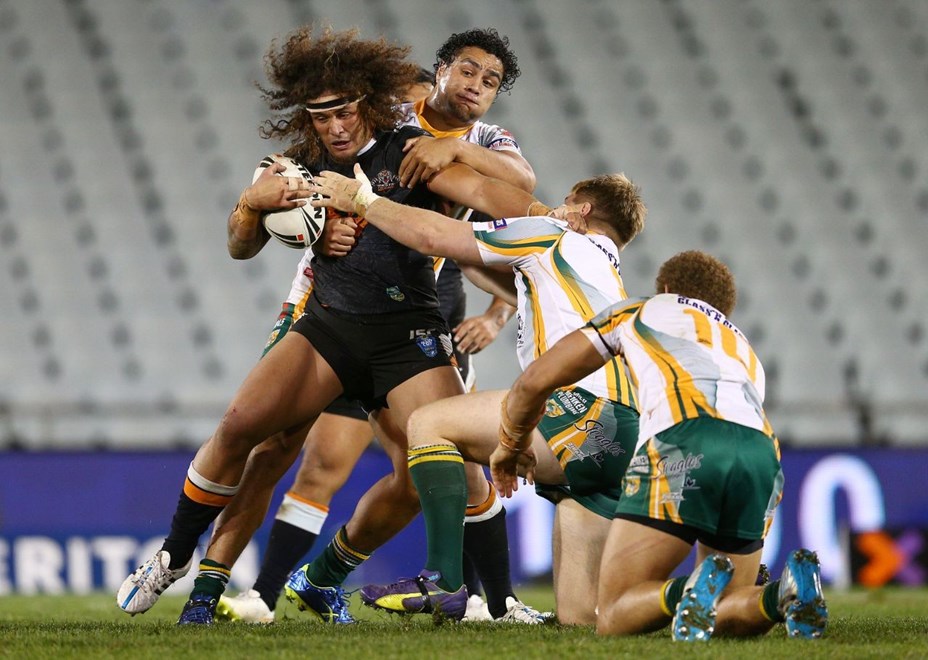 After fading away in the second half of their last two matches, Wests Tigers NSW Cup Coach Paul Fletcher says Saturday's clash against the Illawarra Cutters will all come down to consistency and sticking the course this time around.
Leading 22-0 after 30 minutes last week, Wests Tigers were run down in the final minutes by North Sydney to lose 26-22 — a result compounded by a defeat to Wyong Roos the previous week that too saw the visitors come-from-behind at half-time.
And while back-to-back defeats are certainly no cause for concern just yet, Fletcher emphasised the need to find a complete 80-minute performance on Saturday afternoon.
"There's no doubt that consistency is the focus for us this week," said Fletcher.
"The last two weeks in a row we've put together two good first halves, and gone well away from what we were successful at in the second half.
"I think it's a mental lapse and a bit of disrespect to our opposition.
"When we won those couple of games coming from behind earlier in the season, I think the boys might have developed a bit of a mindset that whatever they score, we can score more, but that hasn't worked in the last two weeks so we've got to improve there."
Boosted by the inclusion of Jack Buchanan, Matthew Lodge and Brenden Santi in the run-on side for Saturday's match, Fletcher said that trio were going to be key in stopping an Illawarra Cutters' forward pack boasting several high-profile players.
"Above all, we really need our middle to stand up this week," Fletcher enthused.
"In the second half both last week against North Sydney and the week before that against Wyong, the opposition pack made inroads through our middle so I'm looking for our middle to be really tight and not drop away at all against the Cutters.
"Illawarra rely on their big pack. They've got Russel Packer, Rory O'Brien and George Rose, and they set a platform that allows them to move the ball in some good areas.
"We've got to be really good defensively, and make them earn every bit of yardage."
Fletcher's side will run out against the Illawarra Cutters at 3:00pm at the unusual location of Workers Arena in Goulburn as part of the NSWRL's Country Round.
You can follow Wests Tigers on Twitter for all live scores and commentary of the game.
Be there at ANY four home games at ANY stadium for just $80! Select your four today!
Confirmed Squads (finalised at 2:00pm, Saturday)
Wests Tigers
1. Kurtis Rowe 2. John Sila 3. Nathan Milone 4. Marion Seve 5. Mason Cerruto 6. Penani Manumalealii 7. Josh Drinkwater 8. Jack Buchanan 9. Joel Luani 10. Matthew Lodge 11. Lamar Liolevave 12. Wes Lolo 13. Brenden Santi (Interchange: 14. Manaia Cherrington 15. Michael Bullock 16. Andy Fiagatusa 17. Tyler Cassel 18. Salesi Funaki).

Illawarra Cutters
1. Justin Hunt 2. Tyron Cranston 3. Dylan Farrell 4. Charly Runciman 5. Kiti Glymin 6. Drew Hutchinson 7. Blake Wallace 8. George Rose 9. Craig Garvey 10. Rory O'Brien 11. Nathan Green 12. Adam Tuimavave-Gerard 13. Russell Packer (Interchange: 14. Sam Coster 15. Rulon Nutira 16. Shannon Wakeman 20. Kayne Brennan).