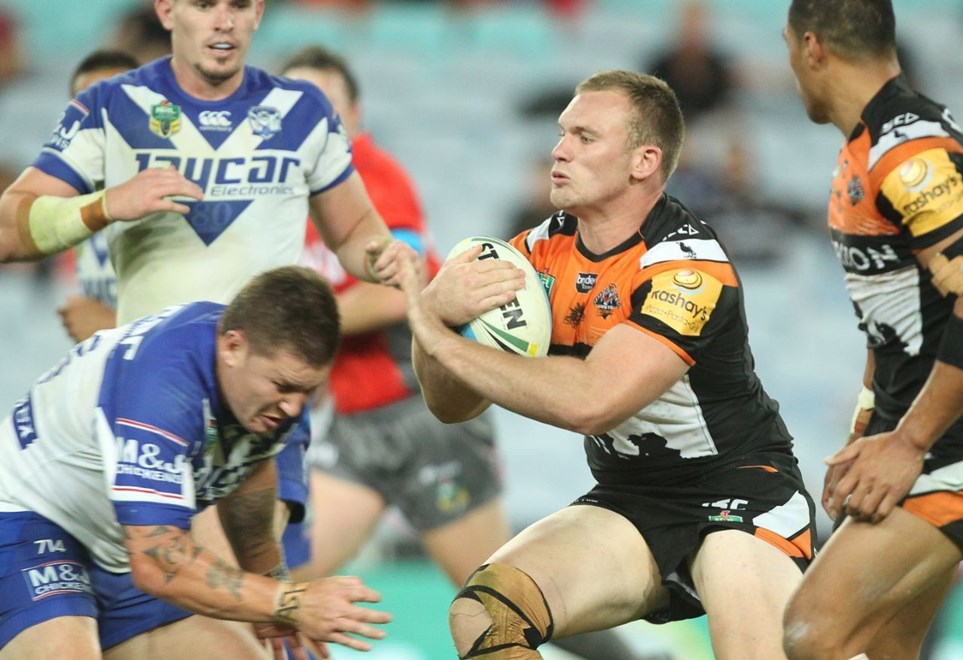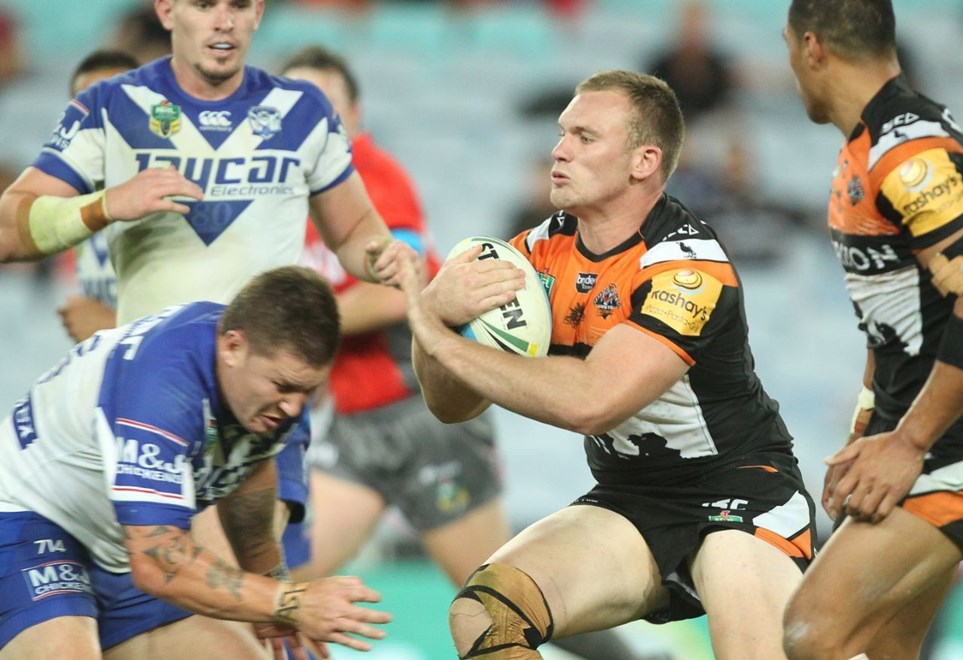 Matt Lodge didn't really know what to expect when he was told that he would be captaining the Junior Kangaroos last weekend against the Junior Kiwis.
By his own admission, he didn't know what to say, when to say or how to say it.
But one thing is clear for the 19-year-old as he reflects back on the move — it was one that brought the best out of him in a way he never quite expected.
Be there at ANY four home games at ANY stadium for just $80! Select your four today!
In his 58 minutes, Lodge powered his way through 21 hit-ups that yielded a whopping 219 metres — more than any other player on the ground. He also added 24 tackles, two tackle breaks and two offloads — paving the way for a thrilling 22-20 Kangaroos victory.
More importantly, though, was Lodge's mindset throughout it, and he says he has the captaincy to thank for producing one of the best performances of his life.
"Yeah, it was really good to have the captaincy next to my name," Lodge reflected.
"It was something different, and a massive change for me personally.
"I don't think I've ever captained before — maybe a bit of local footy when I was a kid — but nothing since I started playing seriously, so it was a bit unexpected, but worth it.
"I think it relaxed me more and helped me play well knowing that I couldn't be in the middle of things as much as I might have been otherwise if I wasn't the captain.
"I had to lead by example, which isn't something I'm used to, or used to thinking about, but I think it really helped my game and gave me a lot more focus on the game.
"It played on my mind a bit, being a leader, so I think it made me more accountable.
"I think there was a couple of times in the game there was a bit of push-and-shove, but instead of running in, Coach had me breaking it up and making sure the boys kept calm.
"I think that helped me then, keep myself calm, and really just focus on playing some good footy and leading the team from the front in that way,
After only returning from suspension and an injury set-back last round against the Canterbury-Bankstown Bulldogs, Lodge said that spending lots of time on the field would be the key as he prepares for a tough test this week against the Roosters.
"I'm happy with how I've come back from injury and all that," he said.
"It was good to get the hit-out on the weekend to help me with this week.
"I played some big minutes — it felt like the most I've ever played — and I got plenty of match fitness, so hopefully that'll hold me in better stead for the game this week.
"This week going to be one of the biggest challenges I've come up against in my career.
"The Bulldogs were big but the Roosters… their forward pack just lifts. It's pretty much an all-international or Origin pack, so it'll be a big test to get up for, and I can't wait."