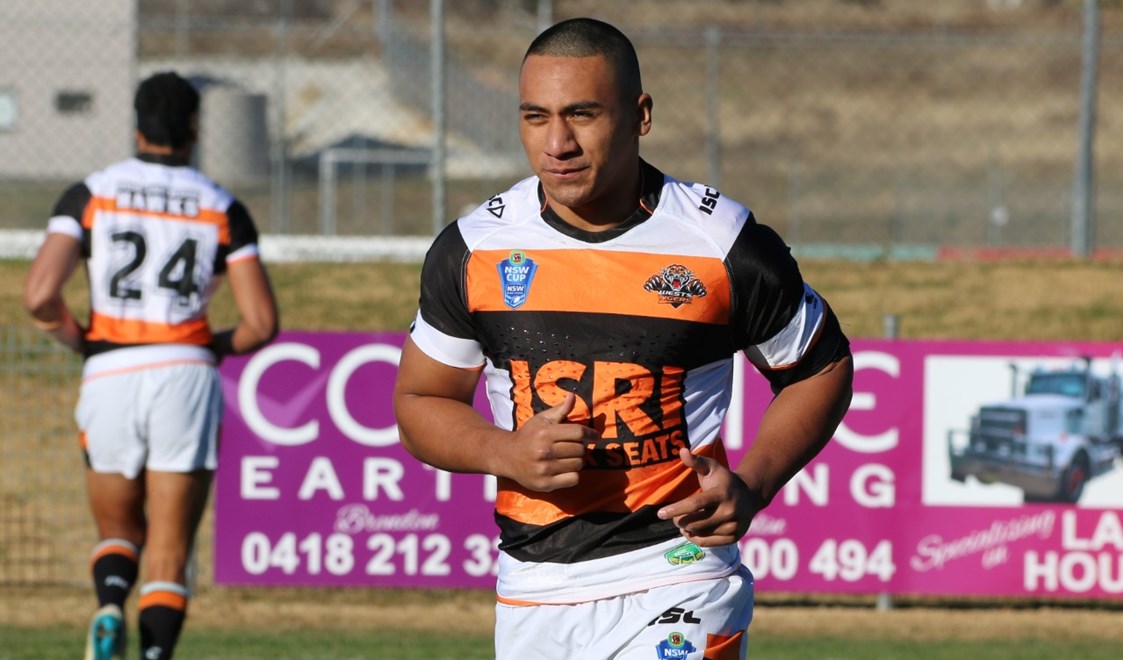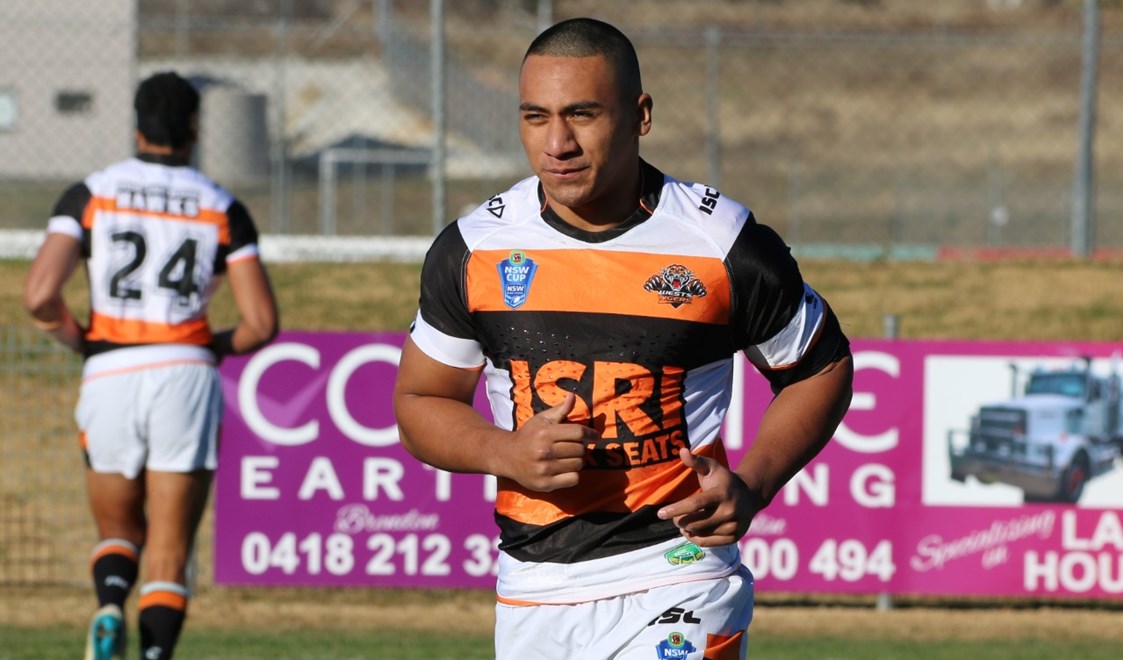 Wests Tigers NSW Cup Coach Paul Fletcher has praised the performances of some of his youngsters in the Club's 28-20 defeat to the Illawarra Cutters at Goulburn.
With Manaia Cherrington and Nathan Milone called up for their first-grade debuts earlier on the weekend, Holden Cup players Tyler Cassel and Matthew Woods were called up for their NSW Cup debuts on Saturday, with Fletcher particularly impressed with the peformances of Cassel and young Holden Cup centre Marion Seve.
"I think Tyler deserves a massive rap after that one today," said Fletcher post-match.
"He played some massive minutes in his debut and was easily our best forward, which is a big compliment to him given the talented forwards we had out there.
"He was aggressive in defence and kept going all afternoon, and I'm really pleased for him.
"Without him today, we'd have been lucky not to lose by 100.
"I thought young Marion was also good today with some limited opportunities," Fletcher continued. "He's got some really dangerous feet and he showed again today why he's going to be such a tough player to mark against if he continues to develop as he has."
Voted Man of the Match for Wests Tigers on the day, Cassel said afterwards that despite the style being far different from under-20s, being around experienced and professional players made him feel comfortable and helped deliver a strong performance on the day.
"The game itself was probably a bit slower than the 20's, but the contact was just so much harder, which is what made it tough," he said. "They just run a bit harder and they're a bit bigger, so it's more of a challenge and I thought I went pretty well in that.
"I've been playing 80 minutes in the 20's recently, so I guess once I got stuck into it out there, I was confident I'd find a good rhythm and get through a lot of work.
"For me, it was really good to be able to play with guys like [Jack] Buchanan and [Matt] Lodge who have that NRL experience. It was great to play alongside them, and hopefully I get the chance again soon to play alongside them and the rest of the boys soon."
Having led Illawarra 16-10 at half-time, Wests Tigers saw a third-straight half-time lead fall away on Saturday afternoon with the Cutters fighting back to score three quick tries before a late fight back from the visitors left the match in the balance late in the piece.
However, Wests Tigers would be unable to grab the al-important final try, with a late penalty goal ensuring the Cutters hung on to record a 28-20 win in the end.
Wests Tigers NSW Cup side will look to end a run of three consecutive defeats when they take on the Manly-Warringah Sea Eagles on June 12 at Campbelltown Stadium.
Be there at ANY four home games at ANY stadium for just $80! Select your four today!