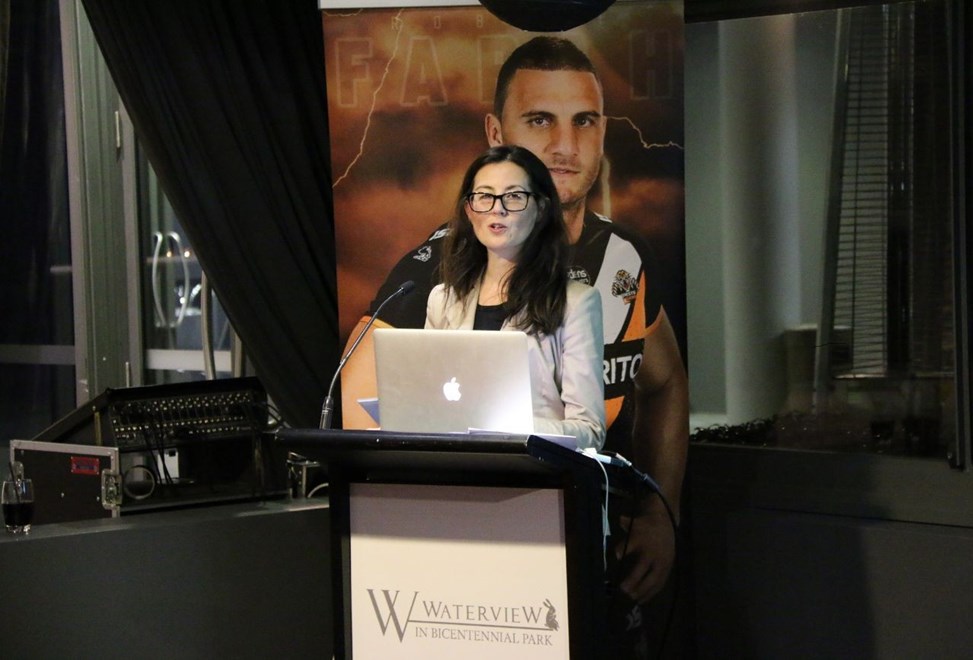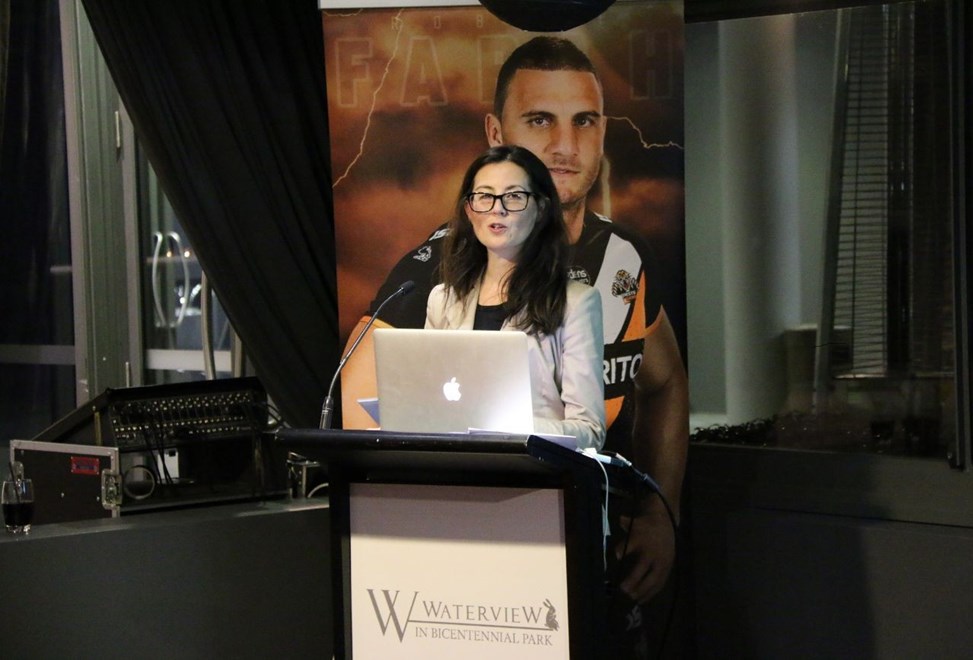 Wests Tigers launched the Wests Tigers Women's Initiative at WatervieW in Bicentennial Park on Tuesday night.
The Wests Tigers Women's Initiative is a long-term project for the Club, central to it is a targeted approach to ensure that women feel welcomed, safe, valued and respected in the Wests Tigers family.
The Initiative will also focus on broadening the fan and supporter base of Wests Tigers, providing fan experiences that open up the game of Rugby League to many more women, as well as opening new opportunities for corporate partners to get involved in Wests Tigers.
The launched occurred at WatervieW in Bicentennial Park, who have come on board as founding sponsor of the Wests Tigers Women's Initiative, with the Club joined by Corporate Partners, key stakeholders, players, media and staff.
Wests Tigers CEO Grant Mayer, Chair Marina Go and Director Rosemary Sinclair provided details of the Club's vision for the Initiative, with NRL Head of Community Adam Check provide an overview of the game's position and direction over the coming years.
The Wests Tigers Women's Initiative will focus on selected areas to begin with, with the Club growing it over time.
Initially the Club is developing game day experiences designed for women, beginning with the Ladies Night Out at ANZ Stadium for Wests Tigers' Round 14 clash with the Rabbitohs. The Ladies Night Out will add a touch of style to a night at the football, with a number of first time attendees joining the Club for the event.
Wests Tigers also recently surveyed a wide group of female supporters to find out exactly what they want from the Club's merchandise range. The resulting product will be released in the near future.
Other elements of the Wests Tigers Women's Initiative include Membership packages specifically designed for women and expanded community and communications strategies.
Stay tuned to www.weststigers.com.au for video highlights from the launch and a photo gallery.