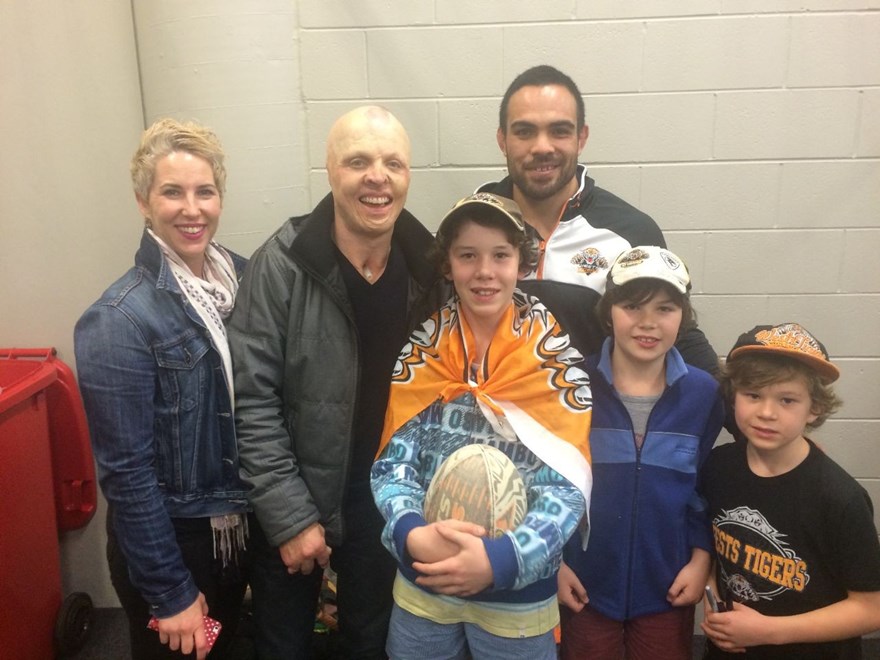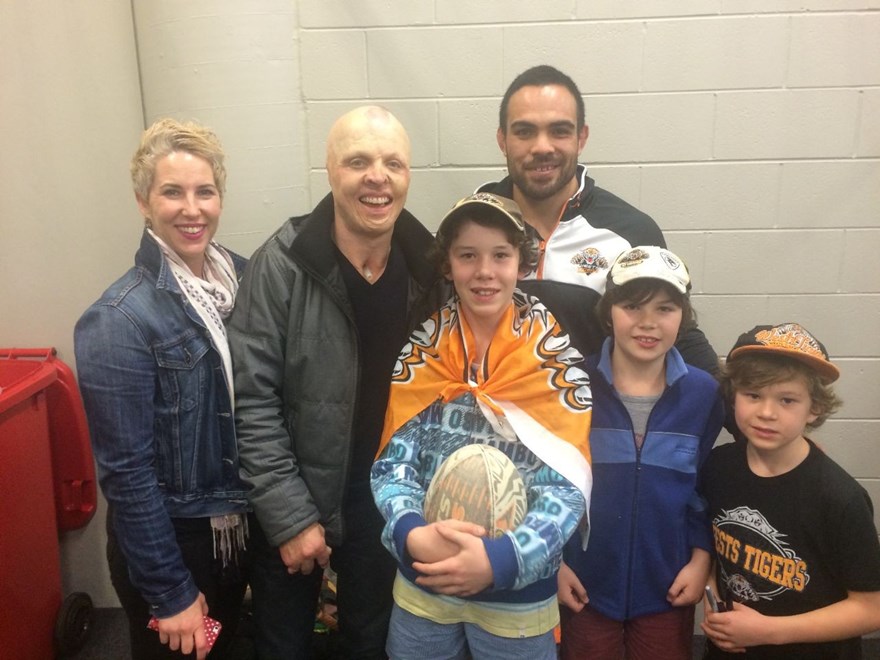 Karl Madderom was at ANZ Stadium last night cheering on his team just like any other Wests Tigers fan.
However Karl's story is different. 'Inspirational' just doesn't quite do it justice.
At just two-years-of-age, Karl and his two young siblings were in a horrific accident where their parked car caught fire.
Karl was the only survivor and he spent the next five years in the burns unit at the Royal Alexandra Hospital Children's Hospital.
Forty years on from the tragic accident, Karl has a beautiful family with his wife Cassandra and three young boys Rory, Ethan and Anders.
In a great act of selflessness, Karl recently embarked on a charity bike ride to help raise money for the people who helped save his life and who still provide him with regular treatment.
Remarkably, Karl rode the entire 440 kilometres from Wagga Wagga to Westmead Hospital despite having previously never ridden more than 55 kilometres.
What makes the effort even more special is that Karl breathes and speaks through a small tube in the front of his neck.
The '400in4' bike ride presented the Children's Hospital at Westmead with a cheque for $101,372 in April this year.
Karl, his family and a few friends were invited to last night's game as special guests of Dene Halatau and sat with his wife Rochelle during the match.
"We had a really great night at the game," he said. "It really was fantastic because we are all Wests Tigers supporters; my three boys love the team.
"I actually grew up in Leichhardt for about three years; from the age seven through to ten.
"I'm really happy for Dene and the guys; he had a great game before he had to go off (with a bicep injury) and he's a great guy."
Karl and his family chatted with Coach Jason Taylor and met the players post-game in the dressing sheds after last night's win over South Sydney. It was an exciting moment, particularly for the three young boys, who had their gear signed by the players.
There's no doubt Karl's story is an incredible one and an inspiration to all who have had the pleasure of meeting him.
For more information on the '400in4' charity bike ride or to make a donation, click here.