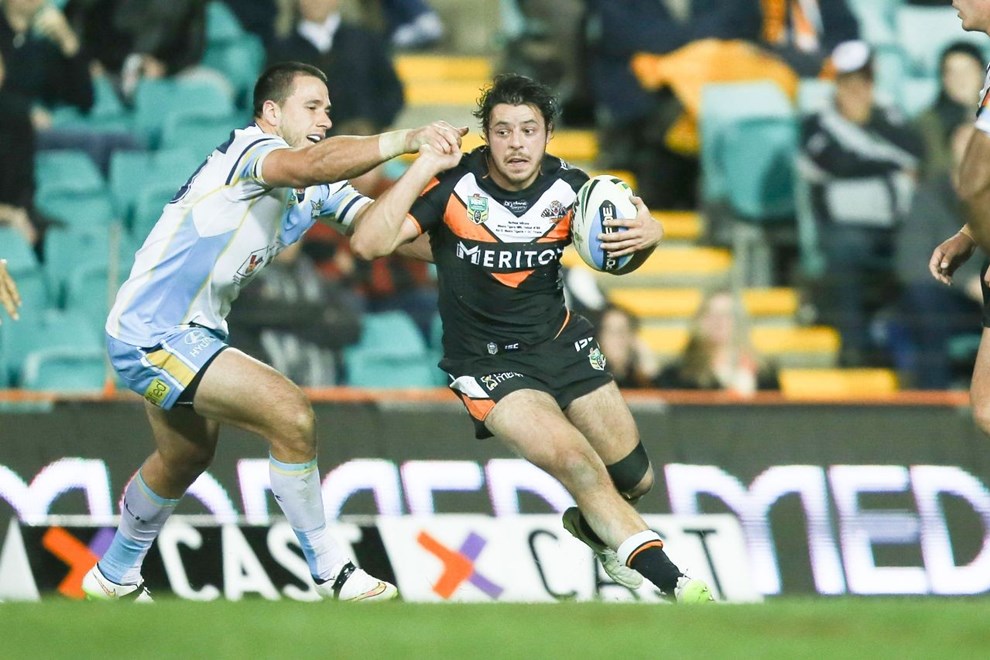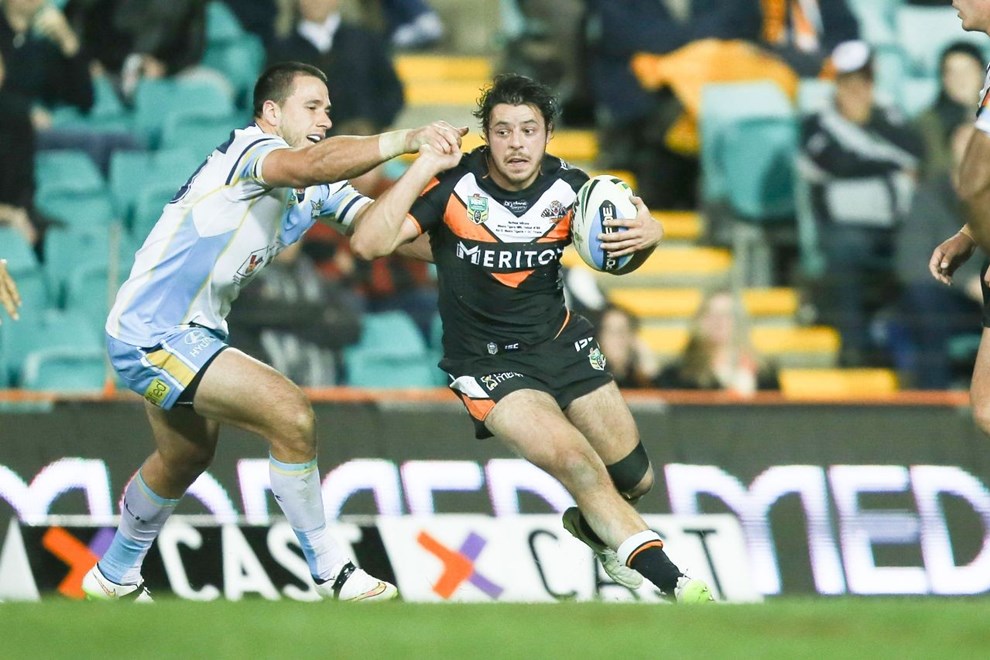 Rookie Wests Tigers centre Nathan Milone wasn't necessarily aiming to play first grade this year, but he's certainly glad it's happened.
Ticking an unexpected box when he made his NRL debut back in Round 13, Milone is set to face the Eels on Monday in another highlight of a season which he had just hoped to get through injury-free.
Having suffered a season-ending knee injury in the first half of last season while captaining the Tigers' under-20s side, Milone said he spent almost a year on the sidelines waiting to get a chance of playing in the NSW Cup.
Be there at ANY two home games for just $40! Click here to select your two today!
"Obviously everyone wants to play first grade but my main goal was just to not be injured so it's been a great bonus," Milone told NRL.com.
"Of course I take plenty of confidence from my debut into this one, the speed and the fact every run is at 110 per cent means it's a lot tougher than what I've been used to in my junior years.
"It's pretty exciting getting the call as always. I can't wait to get out there on Monday and hopefully get a win."
While any young kid's debut in the big time is a daunting experience, Milone was thankful for the fact he was able to play alongside halves Luke Brooks and Mitchell Moses – who he played SG Ball with back in 2012.
In fact, Milone has known Moses since their formidable primary school days.
"[Brooks and Moses] helped me out plenty," Milone said.
"It was very comforting having them out there on my debut. They gave me a lot of advice, to not be to nervous and that, so it was good having them around.
"I've known Mitch since kindergarten so he and I are very close.
:We went to primary school together at Christ the King at North Rocks so from day one we have been pretty close and then we both went to Holy Cross together and here we are today – it's good to be playing with him."
Milone also credited veteran centre – and now second-rower – Chris Lawrence for helping him develop as a player.
"[Lawrence] has been very good for the past few years I've been training. He tips me up on everything I need. If I'm doing something wrong he'll tell me what's up," Milone said.
"He's always getting into me about extras, I love learning off him because he's always doing the one-percenters that nobody else does and that's why he's been so successful over the years."