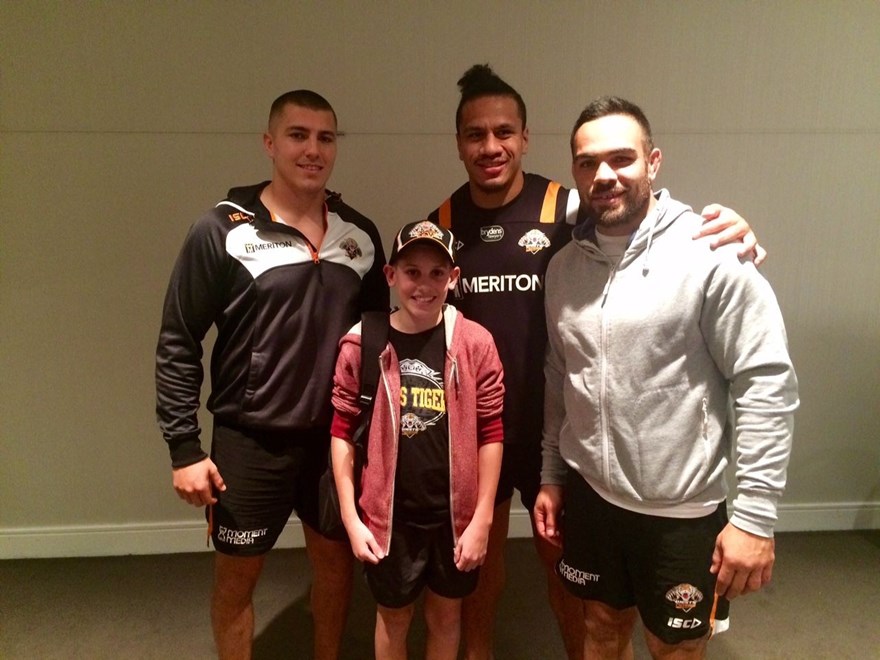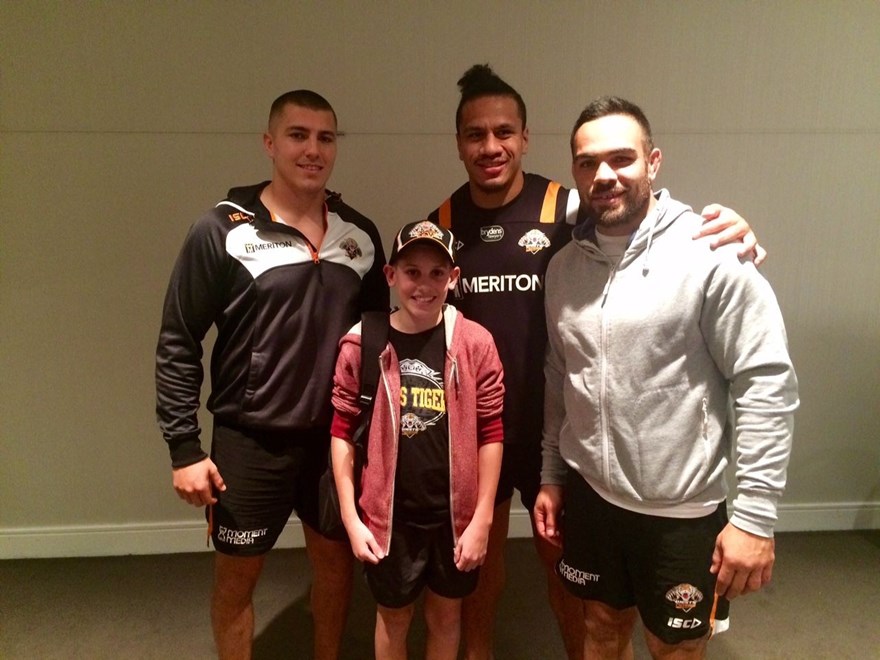 Wests Tigers welcomed an inspirational visitor at their team hotel on the eve of their Round 19 clash against the Broncos tomorrow afternoon at Suncorp Stadium.
William Perkin is a fanatical Wests Tigers supporter. He loves the game of rugby league. His favourite player, while he was a bit shy to admit it, is fullback James Tedesco.
The 13-year-old is also fighting a battle with cystic fibrosis.
Both William and his father Ben met up with the Wests Tigers squad tonight, watching on as they put together final preparations for tomorrow's all important match against Brisbane.
"I'm a Wests Tigers supporter and William has definitely taken after me," Ben said. "William is a really keen fan - we got him a hat, jersey and team shirt for his birthday.
"The present was all Tigers stuff and he loved that - we also got him tickets to tomorrow's game which he is really excited to go to."
It has been a tough journey for the Perkin family, who currently reside in Brisbane, but both William and Ben were thrilled to meet the team tonight.
"William's brother actually has cystic fibrosis as well - he is two years older, so 15-years-old. They are both really good kids.
"William was born in the United Kingdom, but we moved back to Sydney when he was two-years-old because of their health problems.
"We were living in enemy (Sea Eagles) territory on the Northern Beaches for a while but we decided to move up to Brisbane seven years ago, mainly because of the lifestyle.
"The weather up in Queensland is a bit better, and it's a decent temperature most of the year."