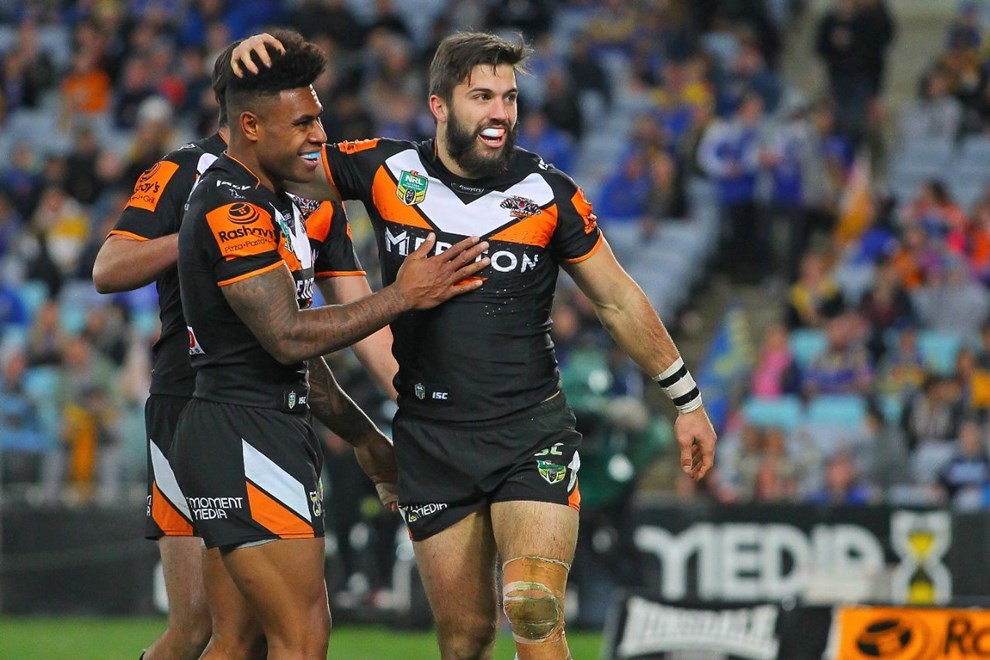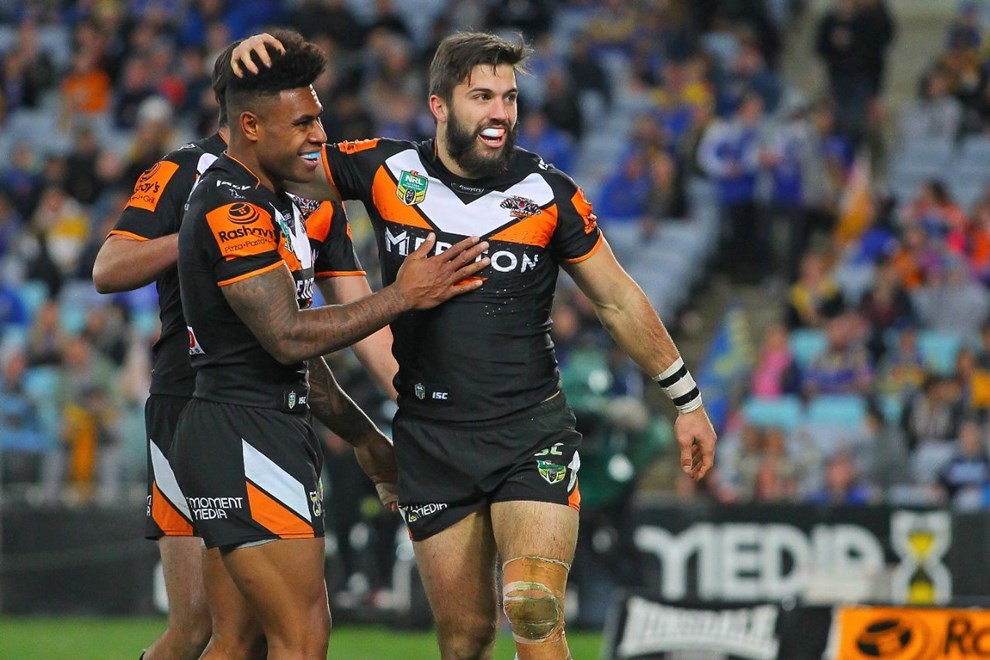 With no live TV coverage in Sydney, follow for live score updates of Wests Tigers Round 21 clash against the Melbourne Storm at Leichhardt Oval.
Kickoff for the match is scheduled for 7:45pm AEST at Leichhardt Oval.
For LIVE updates and commentary from the ground, click here to follow us on Twitter!

* * * * *
Pre-Game — The final team list is in! Click here to see who is in our final 17!
1'— And we're underway here at Leichhardt Oval!
3'— First penalty of the night goes to Wests Tigers. On the attack, starting 30m out!
8'— Storm on the attack but Kafusi spills it 10m out. Still 0-0.
11'— Storm try. Numbers to the left and it's finished off in the corner by Marika Koroibete. Cameron Smith converts from out wide. Storm lead 6-0.
15'— Dangerous chance for us as James Tedesco kicks down the short side but it's deflected and the Storm survive. David Nofoaluma stays down in back play.
16'— Storm try. Cooper Cronk brushes away from defenders on the right, comes back to the left and finds Koroibete, who scores with Nofoaluma not on his wing and coming back from back play. Cameron Smith can't convert. Storm lead 10-0.
19'— Do we have a try here after Koroibete couldn't take the cross field kick?
20'— NO TRY. Tough call there by the video referee. Kevin Naiqama ruled to have knocked it on and David Nofoaluma is denied a try in the corner. Storm still lead 10-0.
23'— 40/20 to the Storm, but the chance goes begging with a long kick from Green.
28'— TRY TIME! Brilliant from James Tedesco as he flies past Marika Koroibete down the sideline and acrobatically plants it down just inside the touchline! Pat Richards nails the sideline conversion and we're back to a 10-6 Storm lead in this one.
31'— TRY TIME! Absolute shocker from Marika Koroibete as he spills the bomb! Dene Halatau is on hand and he plants it down to score the simplest of tries! Pat Richards converts from out wide and we have our first lead of the night, leading 12-10!
39'— TRY TIME! Big try before half-time and again it's Marika Koroibete who's caught out as Mitch Moses goes down the short side and throws a great ball for Kevin Naiqama to score! Pat Richards converts and we lead 18-10 here!
HALF TIME — Wests Tigers 18 leading Melbourne Storm 10.
40'— Second half underway. Wests Tigers leading 18-10.
40'— Pat Richards' kick off results in a dropout our way! On the attack now!
41'— NO TRY. Ava Seumanufagai went straight through the line and looked to plant it down on the goal-line but he's been held up and the Storm survive. We still lead 18-10.
44'— Storm try. Cooper Cronk goes short and finds Jesse Bromwich, who crashes over the line. Cameron Smith converts and Wests Tigers now lead 18-16.
53'— TRY TIME! Robbie Farah goes out the back to close to the line who finds James Tedesco, who puts Pat Richards over in the corner! Richards can't convert his own try from the sideline and we now lead 22-16! Great game this one!
61'— TRY TIME! Brilliant from Kevin Naiqama as he sents David Nofoaluma over in the corner! Pat Richards converts and we now lead 28-16!
65'— Storm go close as Will Chambers kicks for Cameron Smith but he can't ground it.
70'— TRY TIME! AMAZING! Sublime ball from Mitch Moses back on the inside for James Tedesco, who somehow manages to plant the ball down on the line! Pat Richards adds the extras ans we now lead 34-16 with 10 minutes left to play!
80'— FULL TIME!! WESTS TIGERS 34 DEF. MELBOURNE STORM 16.