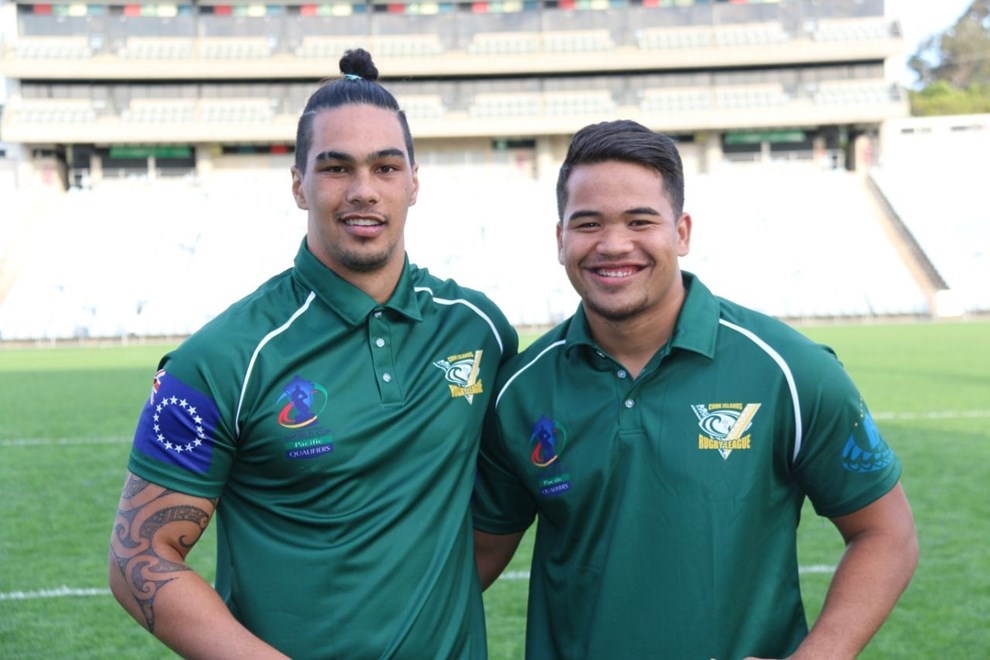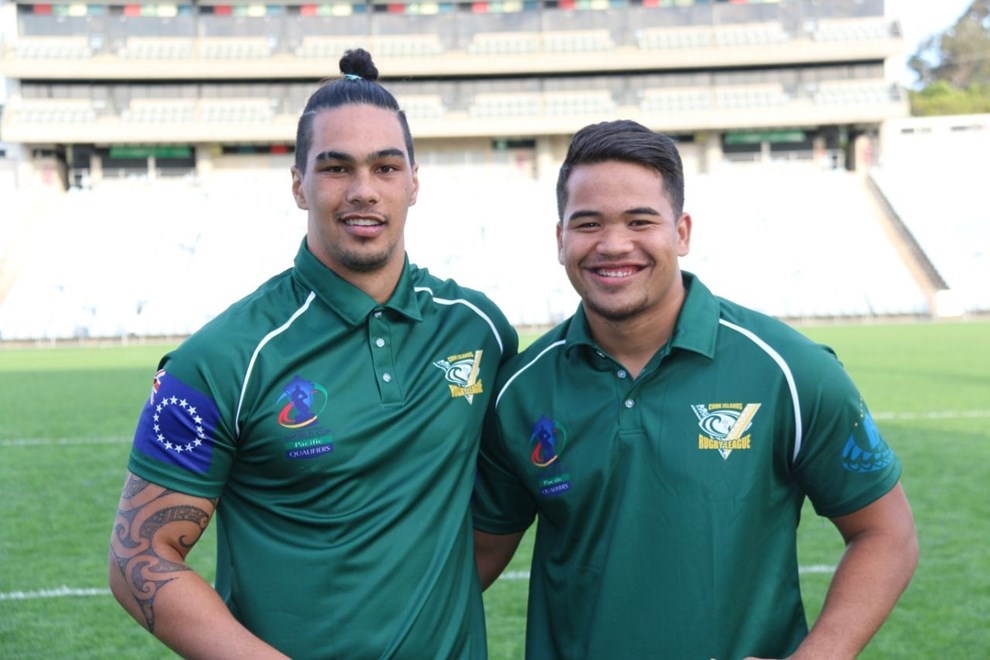 THEY'VE both gone through great high's and low's year, but for Wests Tigers young guns Chance Peni and Esan Marsters, the opportunity to feature for Cook Islands presents a ideal opportunity to finish the season on a positive note.
The match itself couldn't be simpler: the winner of Saturday's clash between Tonga and the Cook Islands will be the final entrant to the 2017 Rugby League World Cup.
Tonga will enter the contest as strong favourites, with more than five-times the NRL experience of Cook Islands. They came within half a metre of defeating Samoa when they met earlier in the year, and will rightly start the match as the heavyweights.
But for Peni and Marsters — two of the Cook Islands' 11 debutants for the game — Saturday's clash gives both players the chance to end their seasons in style.
Currently in the middle of his HSC, Marsters wasn't even sure he'd make it back into Wests Tigers' Holden Cup team, after being dropped early on in the year.
"I played the first bit of the season and then got dropped," Marsters recalled.
"I figured that I needed to improve my game a bit then, and was just focusing on trying to get back into the team. The guys there were going pretty well, and I had a bit of a fight just trying to get a spot on the bench and get enough minutes on the field.
"But then I started to do that and get a bit more confident on the edge. We had a good run into the finals, and it was really good to have a strong first season with the 20's."
21 Holden Cup games and 14 tries later, the 19-year-old Marsters now finds himself starting in the second row — lining up against the likes of Eels forward Manu Ma'u.
"It was unreal to get named. I didn't expect it at all and even once I'd made the team, I didn't really believe it until people started tagging me on Facebook," he laughed.
"This wasn't one of my goals at all this year, so it's pretty exciting for me here.
"I'm just trying to soak up all I can from these boys who know heaps more than me.
"I'm just trying to soak up all I can from these boys who know heaps more than me..."
"It's different being in this environment.
"Obviously I've never played in an international before, but just the way that they train at a higher level than what I'm used to is really good. Just being around professional players and really good players, you get better from that and learn off them.
"I'll be nervous, but hopefully I can go out there and perform for the boys."
The story is a similar one for Peni.
Representing the Junior Kiwis at the end of 2014, Peni made the move down from Newcastle to join Wests Tigers in the off-season, and quickly began to make an impact.
Five weeks into the year, the Wests Newcastle junior was the Club's leading try-scorer in NSW Cup, before an ill-fated trip across the Tasman to New Zealand turned everything upside down. In the final minutes of the match, Peni suffered a broken jaw in three places — an injury so bad he wouldn't be expected to play again in 2015.
After several days in hospital and several months in rehabilitation, the talented youngster would make it back for the final few games of the season — picking up where he left off to end the year as the Club's second-highest try-scorer in NSW Cup.
A fitting reward, Peni will now finish the year as an international player.
"It is a good reward in a way," he reflected. "There wasn't much I could do with the jaw once I got out of hospital and that; I just wanted to get back on the field.
"I didn't get to see much of the season so having games like this at the end of the year is nice for me, personally. It'll be good to have this experience under my belt leading into the pre-season next year, so hopefully I can use this to really get on track again in 2016.
"This is definitely a big step up from what I'm used to.
"But all the boys are ready to get into the game. It's do-or-die for us. This is our last shot to make the World Cup so it's a good challenge for us against a really good side."
And while the storylines of personal redemption and reward are prevalent for Saturday's international fixture, both Marsters and Peni are aware of the significance and importance that playing for the Cook Islands means for both their families.
Peni's qualification comes through his father and grandfather. Marsters' is through his mother and grandfather, who could well be in the stands on Saturday night.
"Mum was more overwhelmed than anything when she found out," Marsters said.
"She didn't think I'd make the team this year, but she was so excited and happy for me that I could represent our family in this way. She really wanted me to play.
"My granddad cried a bit when I told him, so hopefully he comes to the game. He surprised me at one of my games this year so hopefully he's there with my parents."
There's no doubting how proud they, along with all Wests Tigers fans, will be.
You can watch a live stream of Saturday's clash between Cook Islands and Tonga (click here).