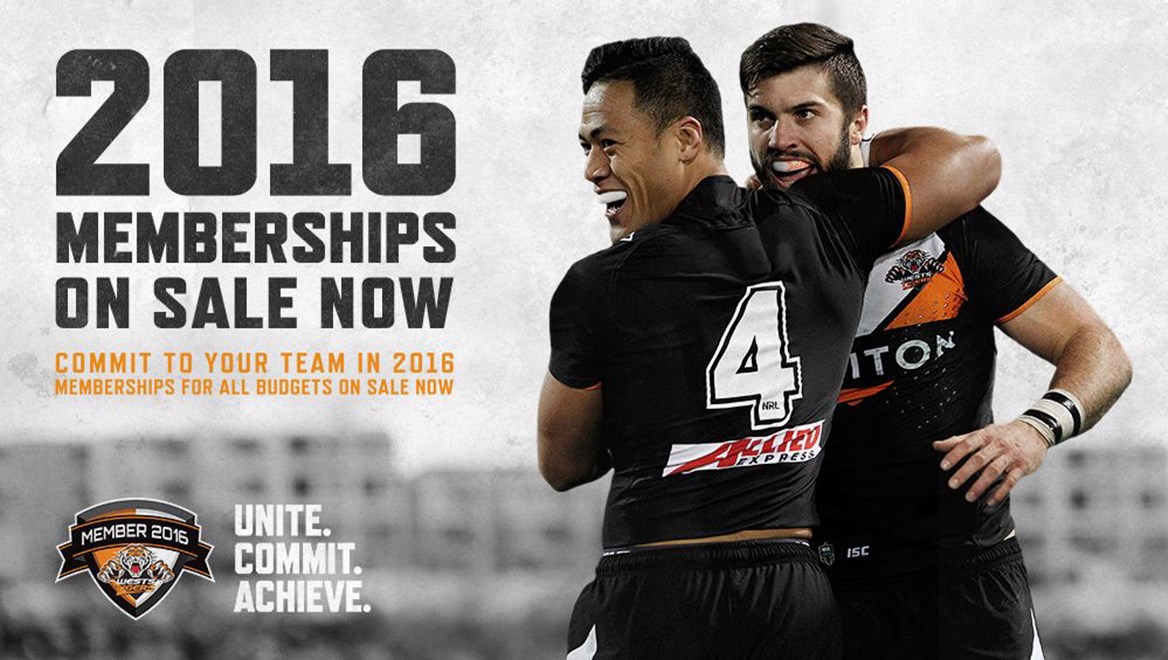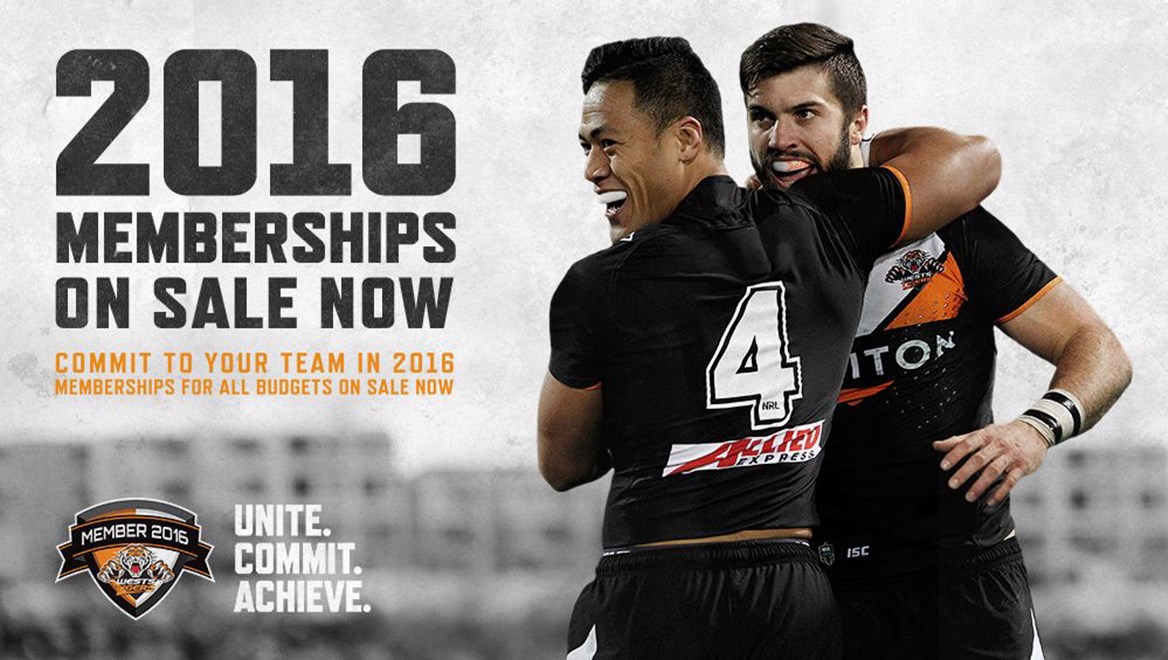 Wests Tigers have today launched the Club's 2016 Memberships, with a great range of flexible and value-for-money packages available to suit all fan types.
Continuing on from a number of positive changes brought in for 2015, Wests Tigers' redeveloped packages make it easy to select the right Membership for your needs.
Wests Tigers Members will enjoy a wide range of benefits throughout 2016 including discounted parking, discounted food and beverage at selected games, discounted and exclusive merchandise, travel, exclusive news and updates, and much more!
Memberships have a number of key features for 2016.

2016 Membership Highlights
• Wests Tigers top-line Membership, Elite Membership, will return in 2016. Elite Members have the opportunity to sit in the exclusive player's enclosure for one designated match at ANZ Stadium in 2016, and receive an address pre-match from a Member of the Football Department. The Elite Membership also provides post-match dressing room access at one designated match in 2016, an opportunity to be part of the official team photo with other Elite Members, plus tickets to the prestigious Elite Members dinner and Night with the Coaches event in the year.
• Wests Tigers Loyalty Program, which was launched in 2015, will be expanded in 2016 to include Members who have been involved with the Club for 10 years. The Loyalty Program now rewards 3-Year, 5-Year, 7-Year and 10-Year Members with a range of exclusive benefits (click here for more information).
• Wests Tigers will launch two new Memberships in 2016, the Ladies Lounge and Club Insider Memberships. The Ladies Lounge Membership is a new and unique way to give women the perfect introduction to the Club and Rugby League, while the Club Insider Membership is the perfect entry point to Club Membership for fans by providing you with access to all Member news.
• Amongst a range of other benefits, all Wests Tigers Ticketed Members will have reciprocal General Admission access to one day of the Sydney 500 V8 Supercars Championship to be held in December 4-6, 2015 at Sydney Olympic Park.
• At all Wests Tigers home games, Wests Tigers Members receive early entry into all grounds and access to a Members Only General Admission Bay, with specific seating at ANZ Stadium, Campbelltown Sports Stadium and Leichhardt Oval throughout the year.
• Wests Tigers Memberships will also have another significant change in 2016, with packages shipped inside Australia. This aims to help streamline the delivery process to ensure Members receive their packages in a timely manner.
Members play a vital role in the success of all NRL clubs, and Wests Tigers urge all supporters and fans to make a commitment to the Club in season 2015.
Note: Renewing Members have until November 13 to retain their current seats in 2016.
Unite. Commit. Achieve.