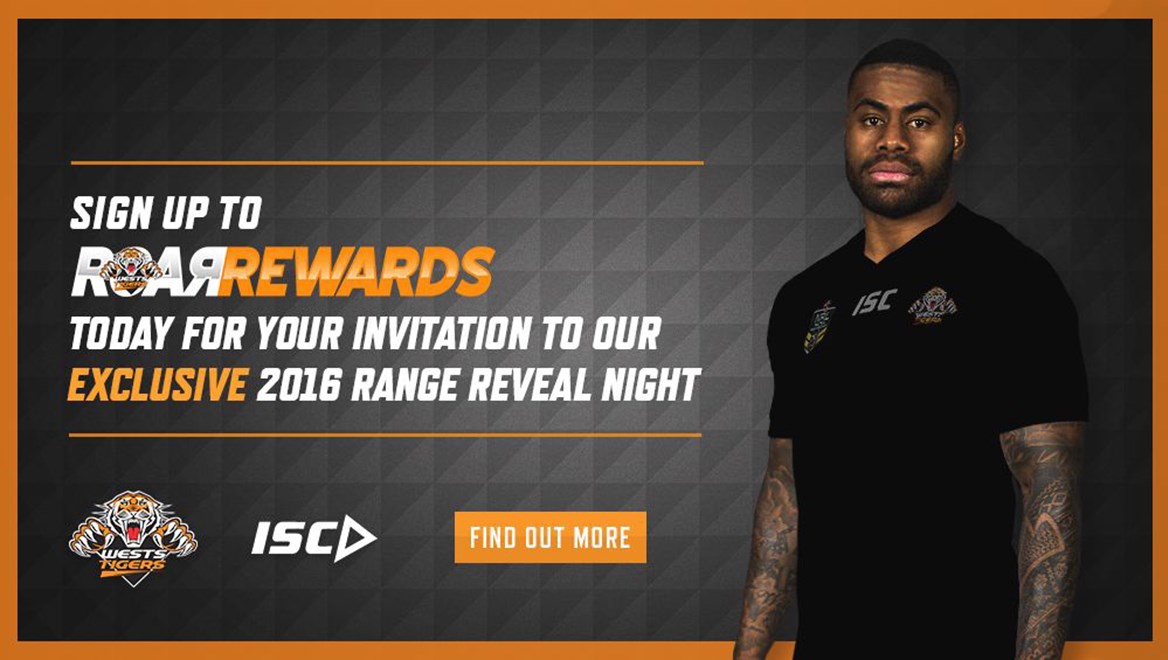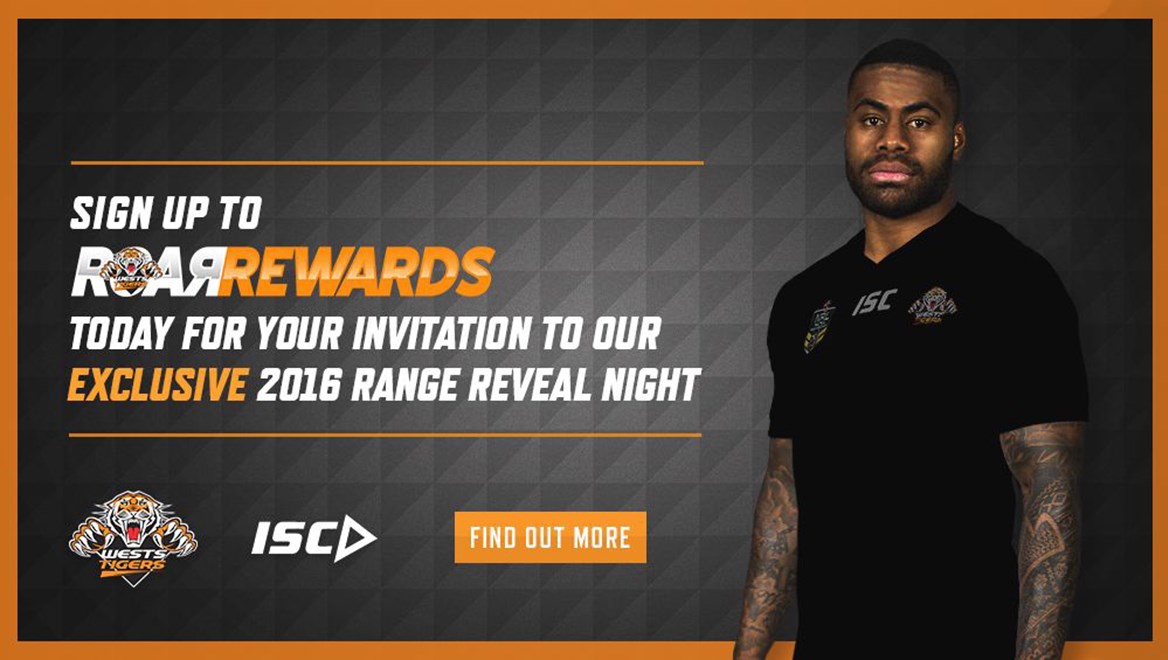 Wests Tigers are offering those who sign up as RoarRewards Members the chance to attend an exclusive 2016 merchandise range reveal event.
The 2016 merchandise reveal event will take place next Monday 26 October from 6.30pm until 7.30pm at Concord Oval with attendees getting the first look at the Club's new range.
Attendees will also be able to pre-order items in the new range.
This exclusive event is only open to RoarRewards Members with invitations limited and RSVPs closing at 12pm on Friday 23 October.
Click here to becomea RoarRewards Member.
RoarRewards has been designed to provide benefits to those who purchase merchandise directly from Wests Tigers on a regular basis.
RoarRewards is the first merchandise rewards program launched by the Club and is available for both Members and fans.
For just a $20 annual fee, RoarRewards provides the following benefits:
- 10% off online purchases
- Free express shipping
- 20% off in-store and at games
- Exclusive shopping and preview events
- Member scarf
Additionally, RoarRewards members will receive their own RoarRewards membership card.
Please not that Wests Tigers' Members' 10% discount cannot be used in addition or conjunctions with RoarRewards discounts.