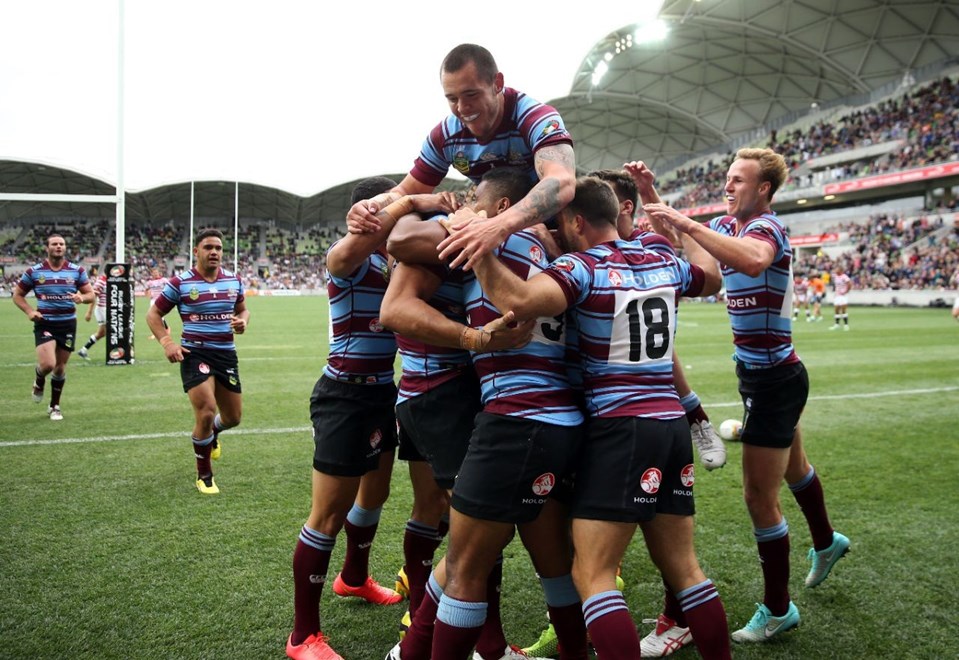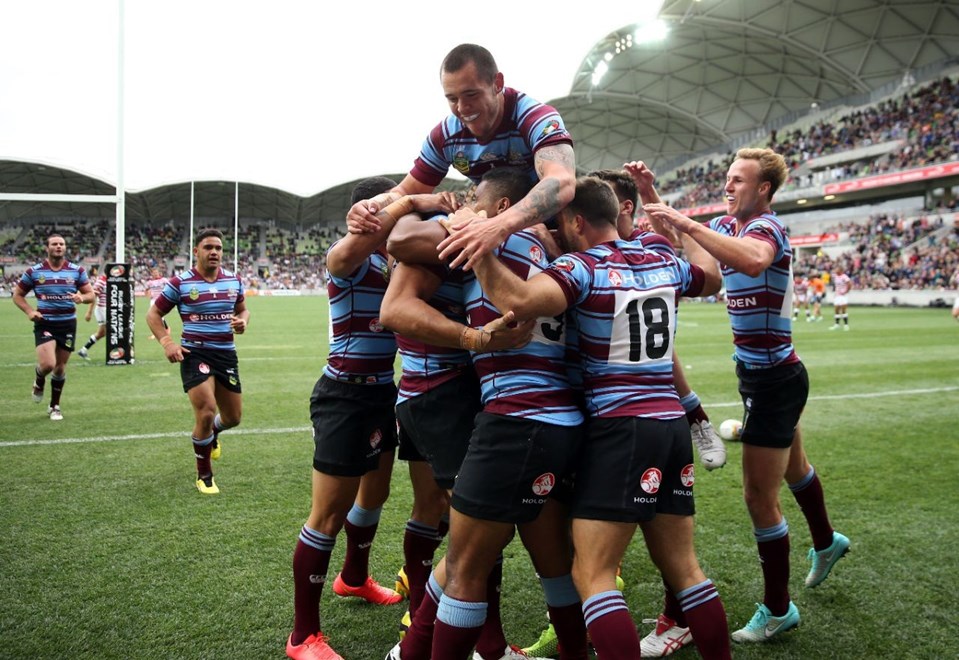 The National Rugby League have today outlined a new program aimed at returning the Kangaroos to the top of the international Rugby League ladder.
Commission Chairman, John Grant said Australia was in danger of slipping to number three in the international rankings when the current series between England and New Zealand is completed.
"I am sure that does not sit well with any Australian Rugby League fans," he said.
"So we are going take the steps we believe are necessary to re-establish the Kangaroos as the number one team in the world. And, to do that, we have to re-establish the Kangaroos as the pinnacle representative honour in a player's career."
Key elements of the package include:
• Appointing a dedicated coach with no ties to a club or State
• Implementing a player succession plan to ensure there are strong replacements for retiring players
• Appointing additional medical and other support staff for the Australian team
• Setting up a clear pathway for players to become Kangaroos.

NRL Head of Football Todd Greenberg said that, given the Commission's decision to support the entire high performance program, the NRL was officially in the market for a new Kangaroos coach. He said talks had been held with several potential candidates and further discussions would be held before a final selection was made.
"This is a huge boost for the Kangaroos," he said. "It means they will have a dedicated coach to help them become the best Rugby League team in the world.
"The international game has never been more competitive... and interest has never been so strong. So we are determined to make sure the Kangaroos are given every chance to win the Four Nations tournament next year and, ultimately, the World Cup in 2017."
2016 Memberships are on sale! Click here to sign up and show your support this year!