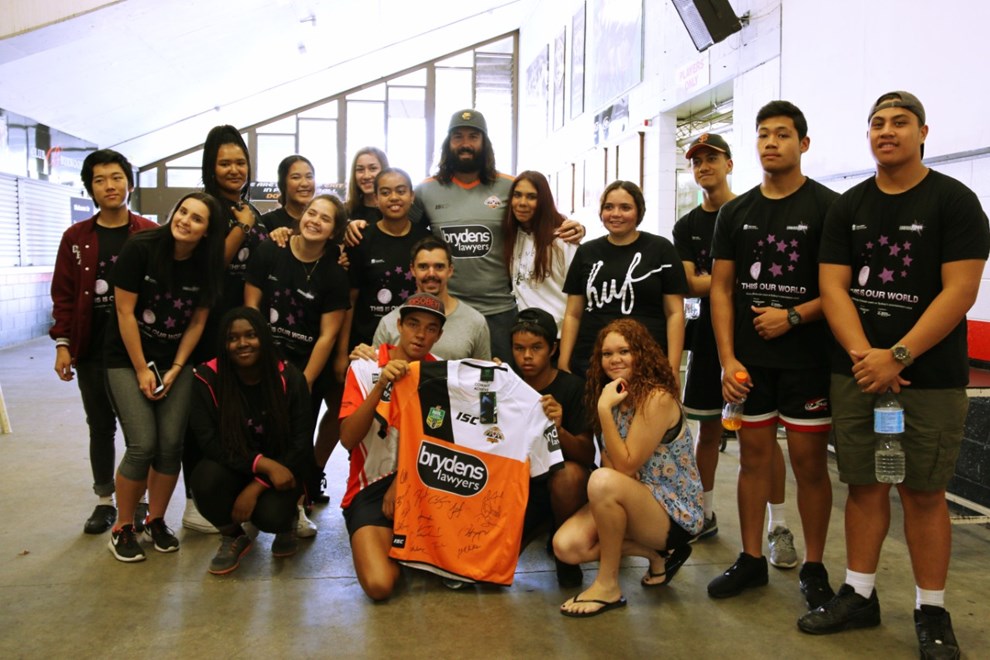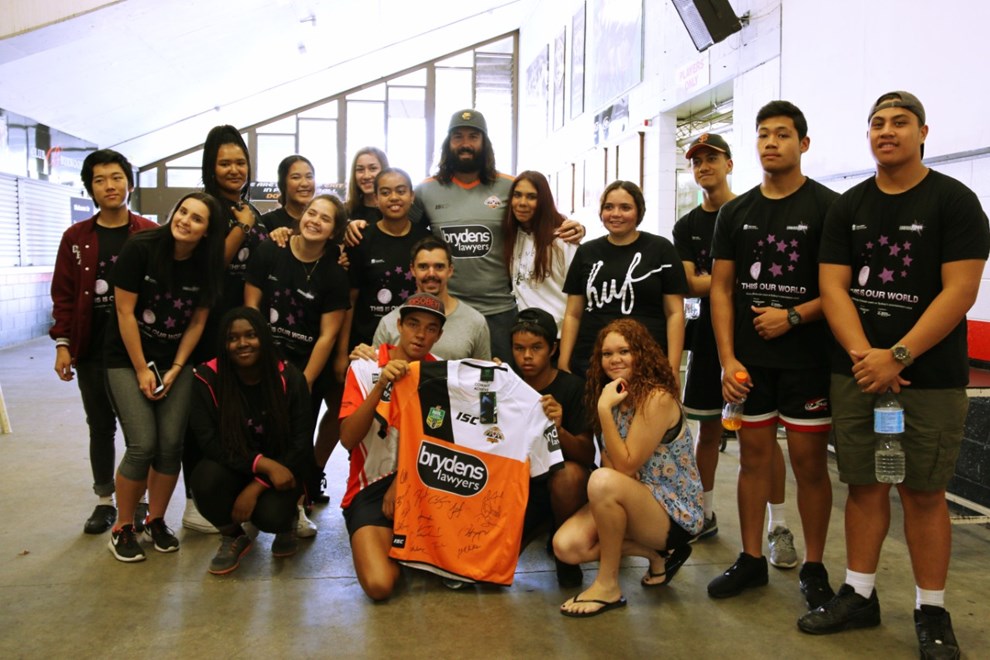 Performance groups from Campbelltown Performing Arts and Walgett for Stadium Tour got the chance to meet some of the players on a visit to Wests Tigers this week.
The dozen-odd students got a quick tour of the facilities at Concord, before meeting some of the high-profile players at the Club including Australian international forward Aaron Woods, Matt Ballin and Robbie Farah, and were presented with two signed jerseys.
The Club is keen to continue working with the groups, with the potential of using the performance groups with game day activations and other activities throughout the year.
See all the photos from the groups' visit to Wests Tigers this week below!
2016 Memberships are on sale! Click here to sign up and show your support this year!