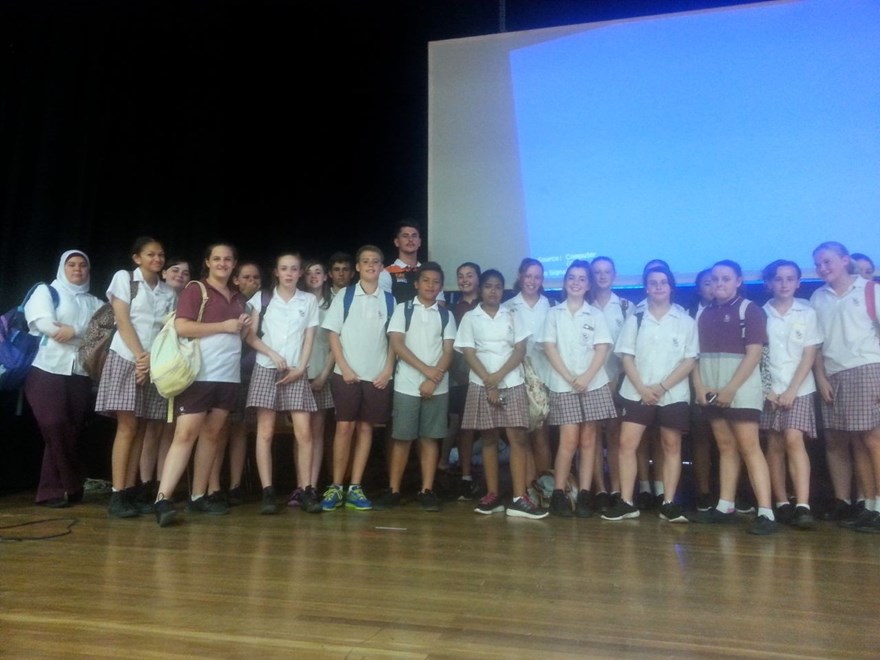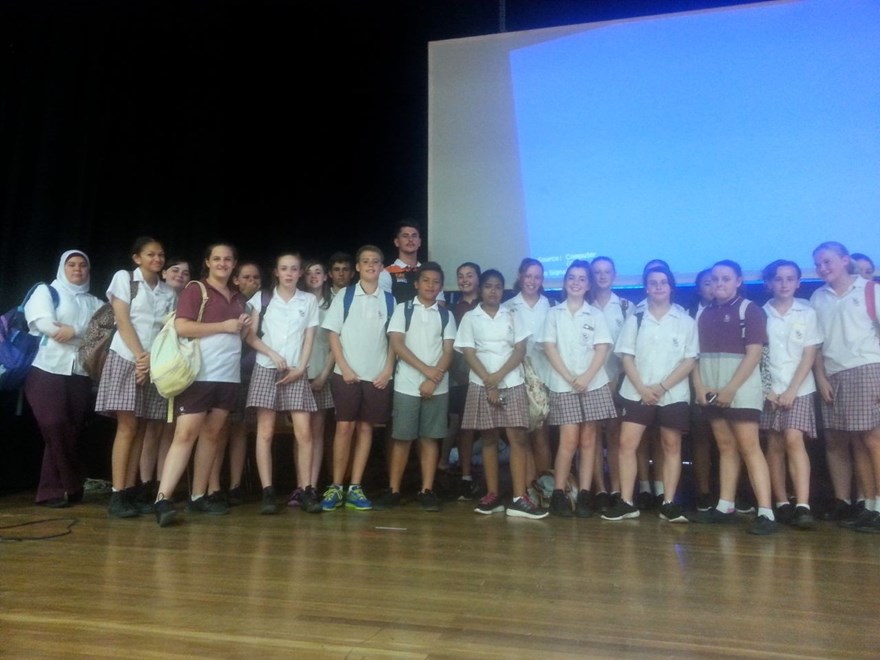 Wests Tigers' NYC Holden Cup player Mark McCormack spent time with school students in Raby this week, delivering a special message.
McCormack visited Robert Townson High School, presenting at an assembly of Years 7 and 8 students.
The presentation centered around the NRL's Dream, Believe, Achieve program which focuses on the importance of goal setting, resilience, self-belief and overcoming setbacks.
This involved a video, featuring James Tedesco and other NRL players discussing their goals and how they have overcome hurdles and gained self belief, followed by McCormack sharing his story and answering a wide range of questions from students.
McCormack said that the program had an important message for school students.
"It's important for these young students to have goals and something to strive toward," said McCormack. "Whether that be big or small, everyone needs something to work towards.
"There is no better feeling than achieving a goal that you have set and have worked hard for," he said. "Self-belief is important in all facets of life. Whether it be in sport or other areas, if you don't believe in yourself, no one else will."
McCormack was joined at Robert Townson High School by Wests Tigers Fan Engagement and Community Manager Shaun Spence who said that the Club was looking forward to spending more time at schools in the community over the coming year.
"We as a Club are very keen to use our platform to spread messages like Mark did today," said Spence. "At Wests Tigers we realise we're in a position to be able to instill positive change into the lives of students and other groups in our community.
"Lessons like today show the importance that the club has placed on community involvement and this is in an area that we will focus on in 2016 and beyond," he said.