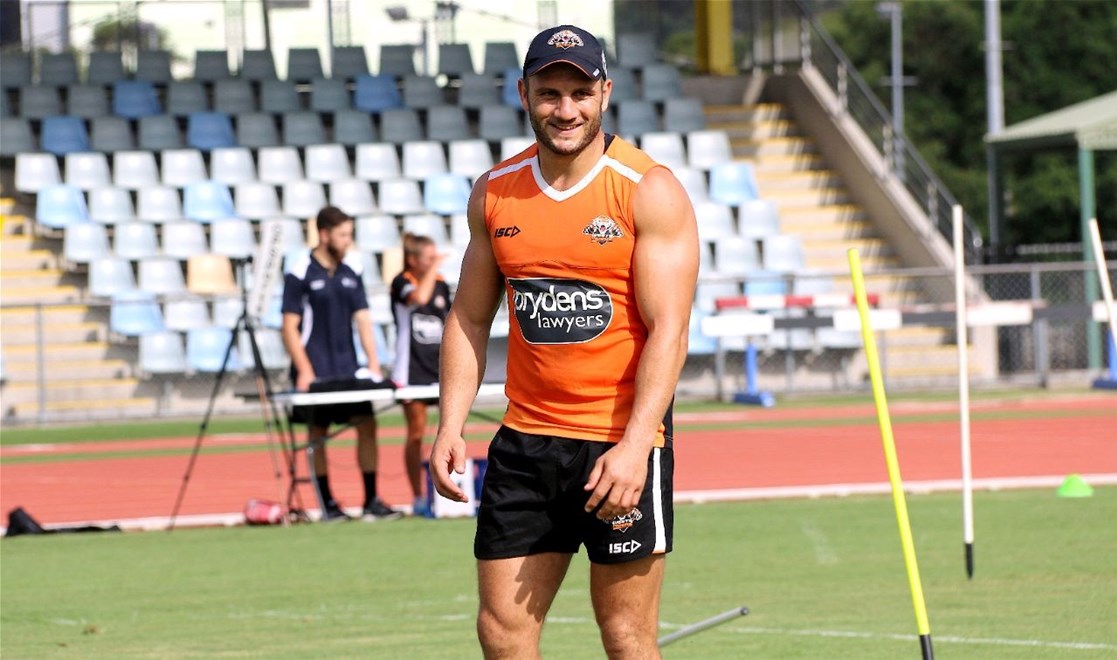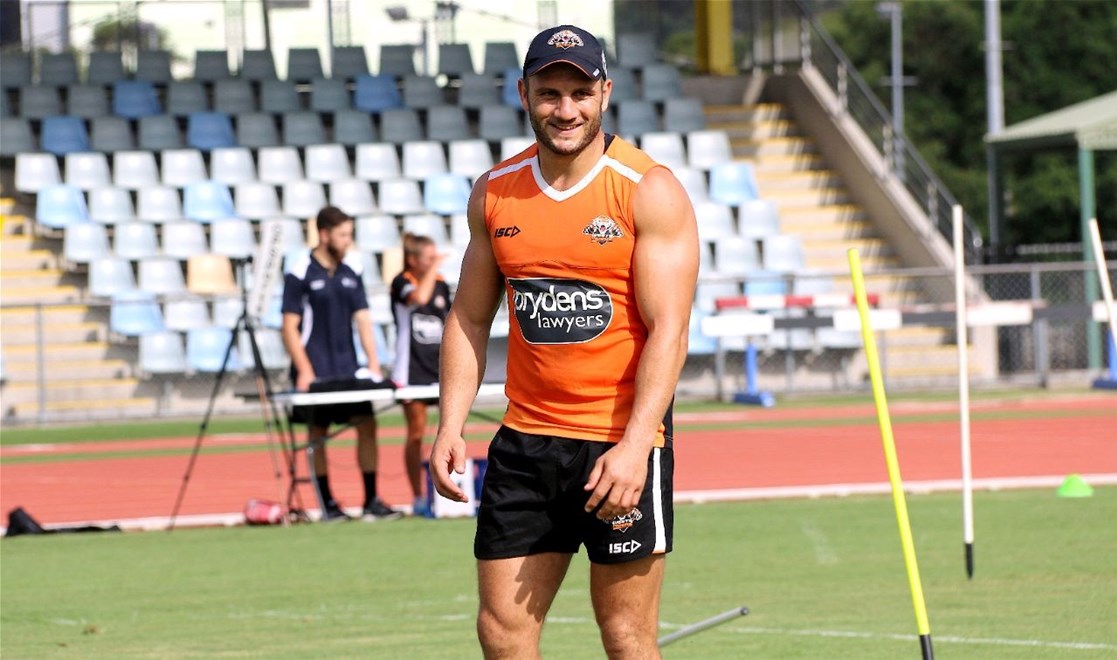 Wests Tigers have today confirmed the Club's new leadership group for the 2016 NRL season.
Wests Tigers are pleased to announce that the 2016 leadership group will consist of Matt Ballin, Robbie Farah, Dene Halatau, Chris Lawrence, Sauaso Sue, James Tedesco and Aaron Woods.
The Club is also set to announce additional positive news in the coming days and weeks that will help to drive a winning culture on and off the field.
Wests Tigers CEO Justin Pascoe congratulated the group on their appointment.
"On behalf of everyone at Wests Tigers I would like to congratulate the seven players on their appointment to our leadership group," said Pascoe.
"It's great to have a mix of youth and experience in our leadership group and I look forward to working closely with this group over the coming year.
"I'd also like to take this opportunity to address the considerable speculation and discussion about Robbie Farah's future with Wests Tigers," he said.
"I am pleased to confirm that Robbie Farah and Head Coach Jason Taylor have committed to working together to drive greater success for Wests Tigers in 2016.
"On behalf of the Club I want to apologise to our loyal Wests Tigers Members and supporters for allowing this to be played out publicly.
"I am proud of the way that Jason, Robbie and the whole playing group have now embraced a new leadership approach that our new appointee Shane McCurry has introduced," said Pascoe.
Wests Tigers Head Coach Jason Taylor echoed Pascoe's sentiments regarding the new leadership group.
"All seven players exhibit great qualities that are an asset to Wests Tigers," said Taylor.
"I look forward to seeing them develop as a leadership group over the coming year as we look to build a successful Wests Tigers for the future.
"In regards to my relationship with Robbie we both have a commitment to this Club and helping Wests Tigers be a power in the NRL," he said. "Both Robbie and I have had some really positive private conversations and we're both committed to the success of the Club in 2016 and beyond and we are also clear as to what we need to do to drive that success."
Pascoe said; "I also want to acknowledge that the public nature of the contractual discussions have exposed Robbie to unwanted publicity."
Robbie Farah said that he was looking forward to putting the speculation behind him and being fully focused on the season ahead.
"I am now simply just wanting to continue doing what I have always done, training as hard as I can so that I can perform to the best of my ability for the fans, Members, teammates and Club," said Farah.
"This Club, the playing group and fans mean everything to me and I want to be around for what I think is going to be an exciting time for Wests Tigers.
"I'm also keen to work closely with Matt, Dene, Chris, Sauaso, James and Aaron as a part of the leadership group over the coming year.
"We all bring unique experiences to the group and will be able to have a positive impact on our teammates and the Club as a whole," he said.
2016 Memberships are on sale! Click here to sign up and show your support this year!