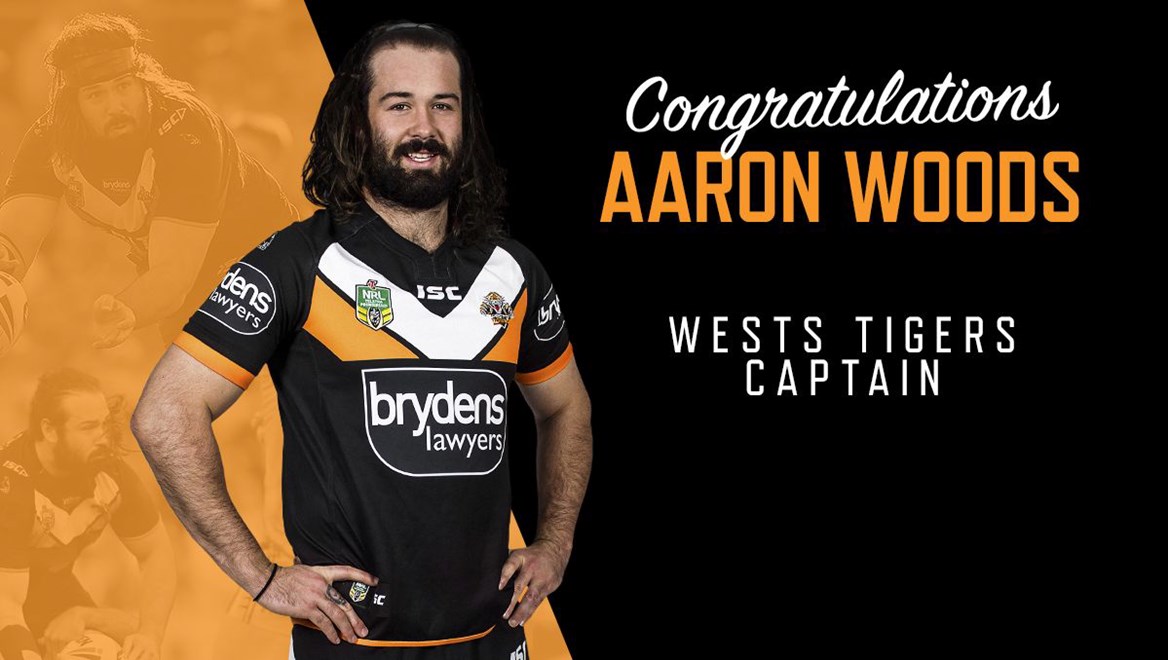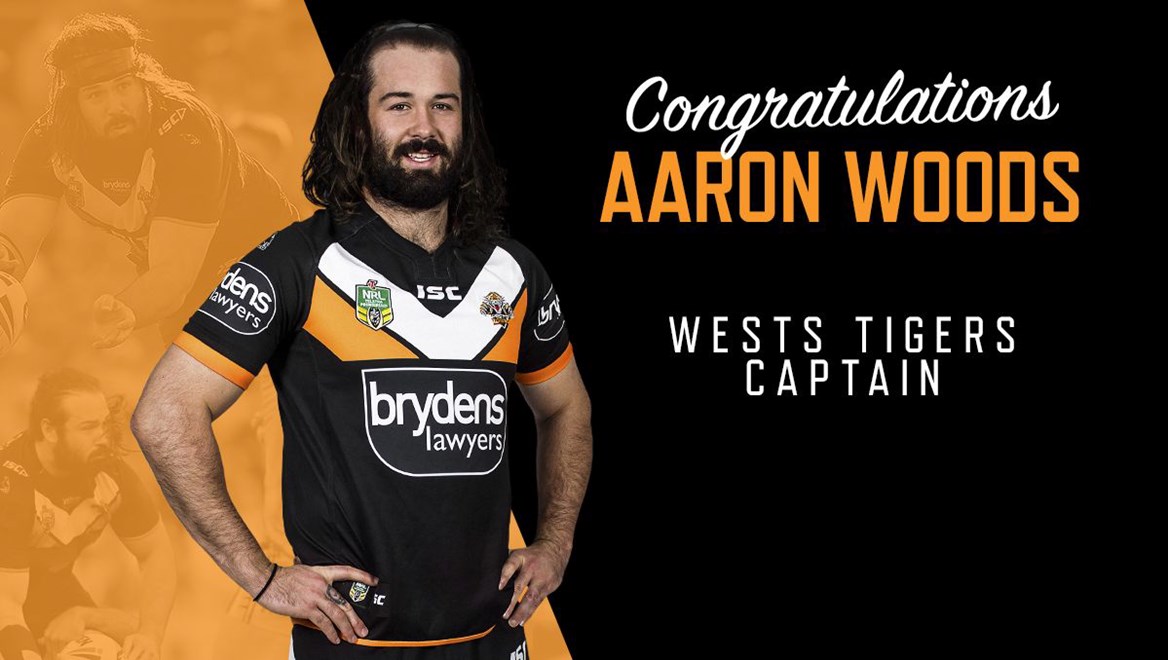 Wests Tigers have today confirmed that Aaron Woods will be the Club's Captain for the 2016 NRL season.
Woods, 24, has played 105 NRL games for Wests Tigers since making his debut in 2011.
The Leichhardt Junior has also played five Tests for Australia and has made seven State of Origin appearances for New South Wales.
In 2016 Woods will be supported by two Vice-Captains, with Dene Halatau and Chris Lawrence being appointed to the roles.
The three players will be joined by Matt Ballin, Robbie Farah, Sauaso Sue and James Tedesco in the Wests Tigers leadership group.
Wests Tigers CEO Justin Pascoe congratulated Woods on his appointment as Club Captain.
"On behalf of everyone at Wests Tigers I would like to congratulate Aaron on being named as our 2016 Club Captain," said Pascoe.
"Over his career so far Aaron has displayed a number of qualities that make it clear to the Club that he is a strong leader who will have an important role to play in the future.
"Sometimes we forget that Aaron is only 24 years old, it's impressive that at such a young age he has already played 100 games for his Club, won a State of Origin series with New South Wales and represented his country on a number of occasions," he said.
"I look forward to working closely with Aaron over the coming year and seeing the impact that his leadership will have on the Club.
"I'd also like to congratulate Dene and Chris on being named as Club Vice-Captains," said Pascoe.
"Both men exhibit strong leadership qualities and it's great to be able to recognise the role they play in the Club officially. Dene has played 157 games for the Club and Chris 172, they are leaders on and off the field and will be great support for Aaron."
Wests Tigers Head Coach Jason Taylor said that Woods was an ideal candidate for the role.
"Aaron never takes a backwards step, whether on or off the field, and has proven himself again and again to be a leader at this Club," said Taylor.
"It's a testament to his character and integrity that someone so young has been selected to Captain this Club. Long before being named as Captain Aaron was seen as a leader here and it will be great to see how he develops further following this announcement.
"I look forward to working closely with Aaron as Captain, Dene and Chris as Vice-Captains and Matt, Robbie, Sauaso and James as the leadership group over the coming season," he said.
Woods said that he was thrilled to have been asked to take on the Captaincy role.
"Being named Captain is a great honour and something that I will cherish forever," he said.
"This Club means so much to me and I can't wait to lead the boys out onto the field throughout the season.
"Being a local junior it was always my dream to play for Wests Tigers and to now being Captain of this great Club is very special," he said. "We've put together a great leadership team here who are all committed to making this Club a success both on and off the field.
"We've got a great group of players here and have had a strong pre-season so far," said Woods. "The boys are all pumped for the season ahead and it's going to be great to kick off the year with two home games."
2016 Memberships are on sale! Click here to sign up and show your support this year!