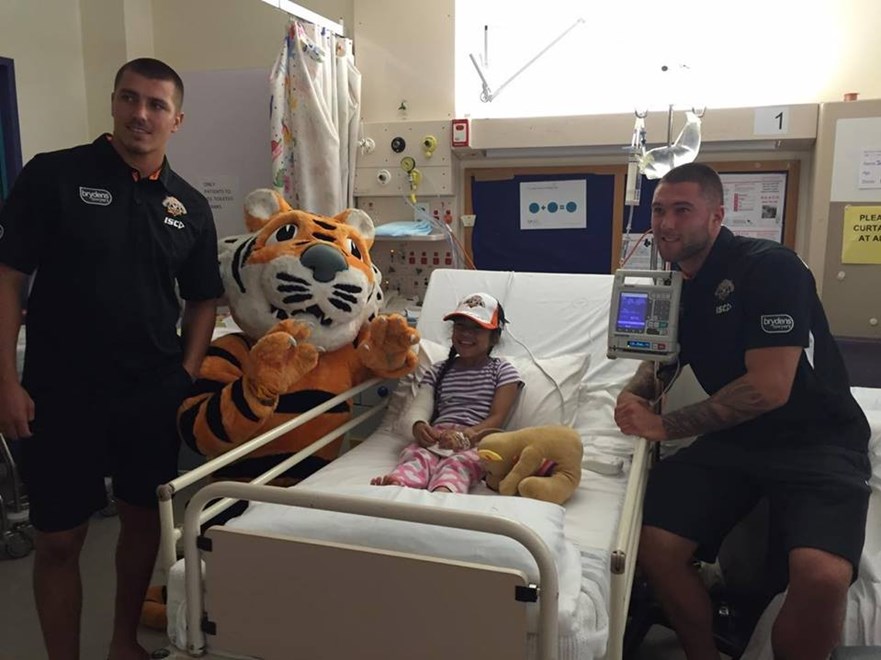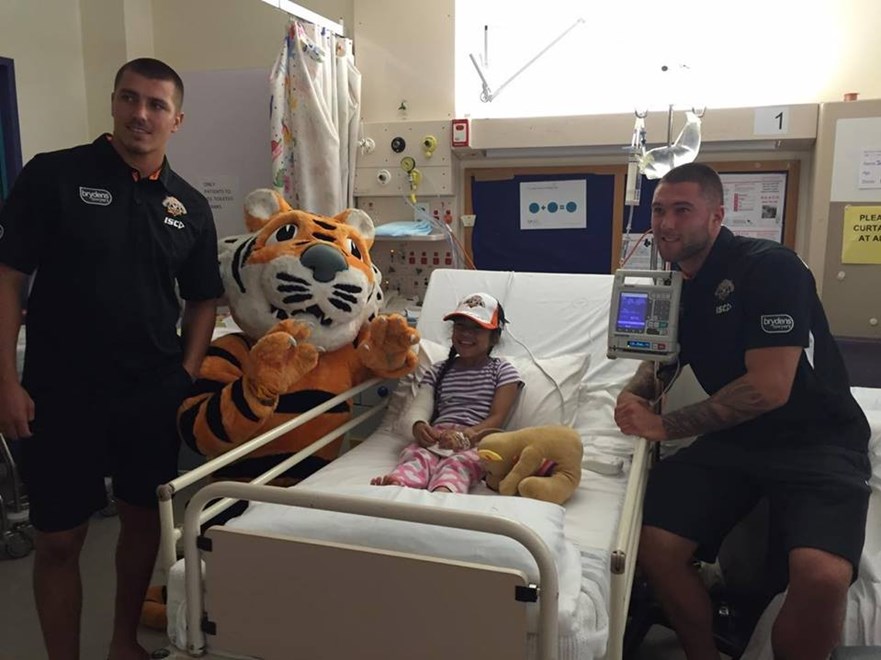 Curtis Sironen, Kyle Lovett and Timmy the Tigers spent time with patients at Westmead Children's Hospital on Friday, helping to spread some Christmas cheer.
Sironen and Lovett, along with mascot Timmy the Tiger visited the Starlight Foundation at Westsmead Children's Hospital, spending time with some children who will be in hospital over the Christmas period.
The players and Timmy the Tiger visited a number of wards, spending a couple of hours with the children and their families.
All three also handed out some Wests Tigers merchandise as Christmas gifts, with plenty of smiles amongst the patients and families.