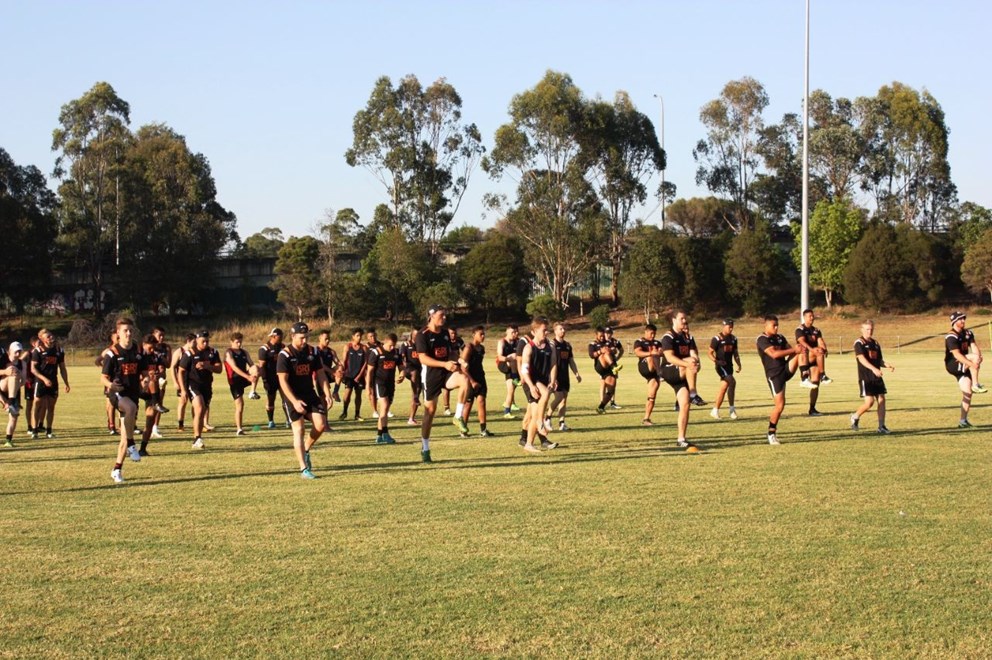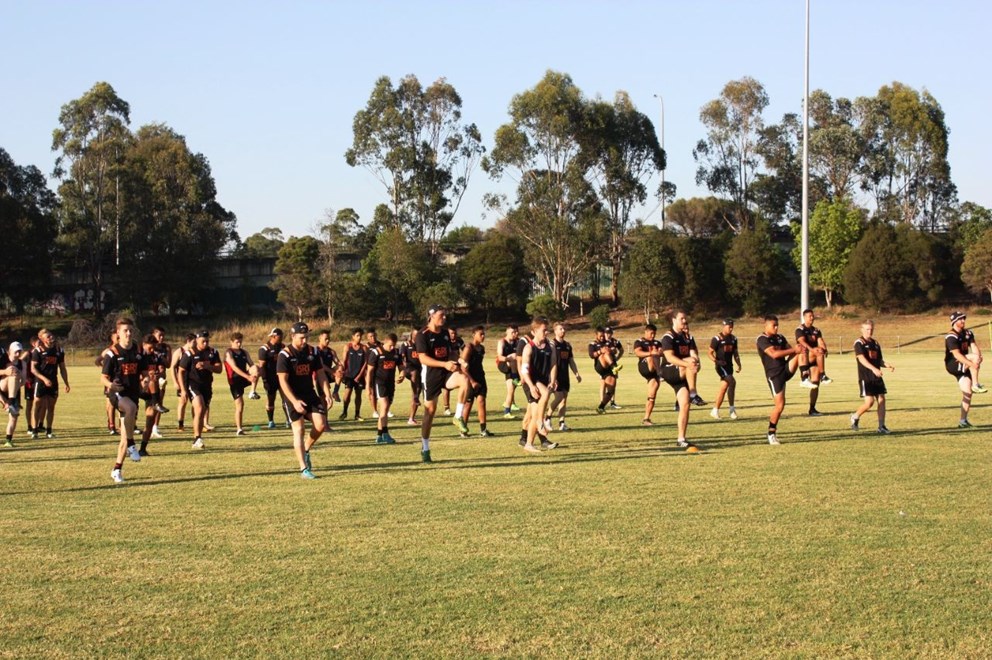 Wests Tigers' Holden Cup team took part in a special training session last week with the South-West Sydney Academy of Sport Harold Matthews train-on squad.
Players from the Wests Tigers under 20 team and the SWAS under 16s came together for the session at Milton Park, Ingleburn.
Wests Tigers Holden Cup Coach Willie Peters spoke with the combined group before the session, with the large group of players working through a series of drills.
SWSAS Head Coach Abdul Nabhan was full of praise for the NYC coaching and support staff, and the way the Wests Tigers players installed confidence in the Academy's players, during the up-tempo mixed skill and ball sessions.
One of the highlights of the morning was in the final 'combined squad' team talk, headed by Peters, where local Holden Cup player Pio Sokobalavu spoke passionately about his time as a SWAS player and his development through to Holden Cup.
Wests Tigers Elite Player and Development Pathways Manager Tyrone Collins said that the session was a great opportunity for both groups of players to come together.
"It was great to see both teams come together in a really positive session," said Collins. "Despite the age gap there was plenty of competition from both SWAS and Wests Tigers players.
"The South-West Academy of Sport is an important part of the Wests Tigers pathway and it was great to be able to have our Holden Cup players and coaches work with the Harold Matthews train-on squad," he said.
This year marks the 10th year SWSAS has played in the Harold Matthews Cup and the 15th year it has provided underpinning programs, in partnership with Wests Tigers.