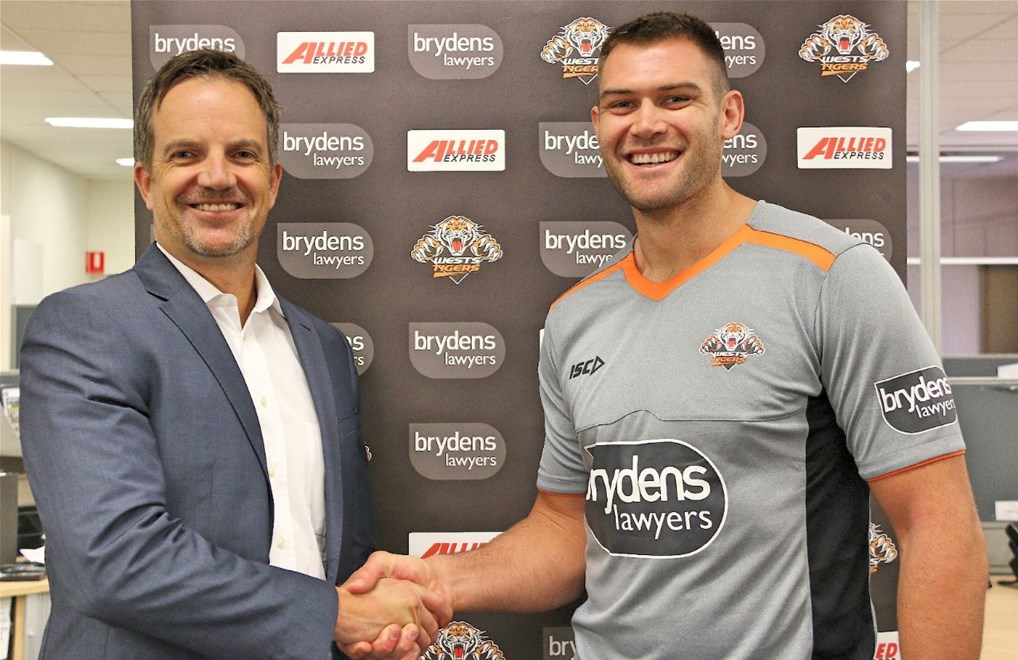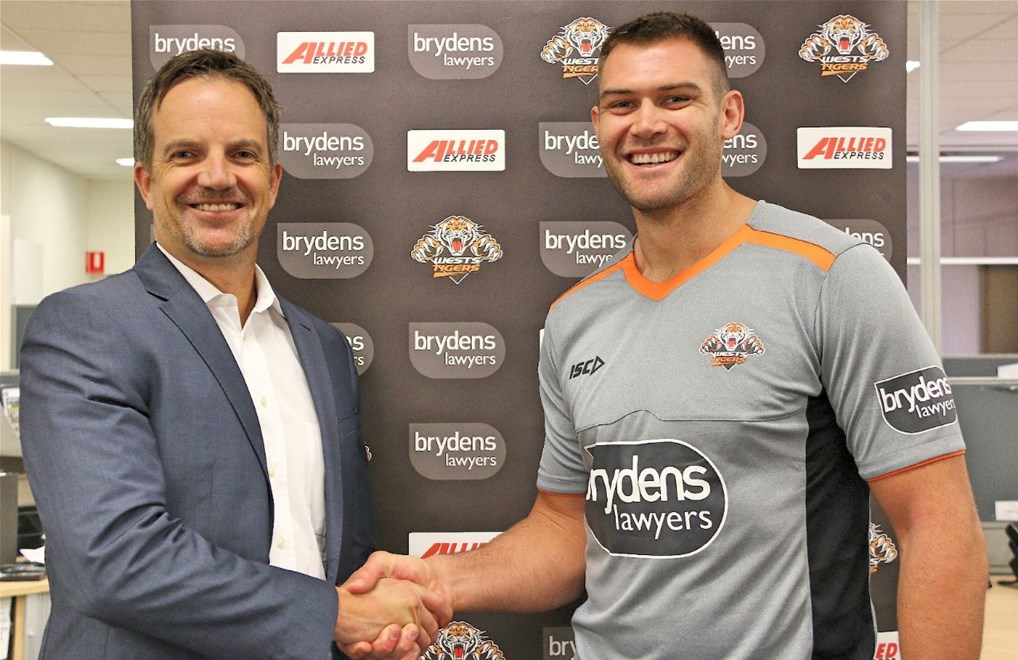 Wests Tigers have today confirmed that Tim Grant has joined the Club for the coming two seasons.
Grant, 27, has played 144 NRL games since making his debut for the Penrith Panthers in 2007.
He joins Wests Tigers from the South Sydney Rabbitohs where he played 20 games during the 2015 season. Grant also played two State of Origin games for New South Wales in 2012.
Wests Tigers CEO Justin Pascoe welcomed Grant to the Club ahead of the 2016 season.
"I'd like to take this opportunity to welcome Tim to Wests Tigers," said Pascoe.
"It's great to have a player of his experience join the Club and I'm sure he's going to be an asset to us both on and off the field.
"I was fortunate enough to walk the Kokoda Track two years ago with Tim and see first-hand examples of what makes him such an outstanding young man.
"Tim brings a great attitude to this Club and I'm sure he'll fit in well and will quickly become a favourite amongst Members and fans," he said.
"Tim joins us on very favourable terms which is also beneficial for the Club.
Wests Tigers NRL Head Coach Jason Taylor said that he was looking forward to working with Grant with the start of the 2016 season quickly approaching.
"With almost 150 NRL games under his belt Tim brings to Wests Tigers a degree of experience that will be a great benefit to our pack," said Taylor.
"I've been very impressed with him during our initial discussion and I look forward to seeing him get to work with his new team mates.
Grant said that he was looking forward to getting into training, just hours after signing with Wests Tigers.
"There's no gains in sitting around, I just want to get out there and get into training with the boys and get to know them," said Grant. "It's an exciting young roster, there are a lot of guys there who are ready to hit their straps and a new leadership group with Aaron Woods leading the way and I think we have a bright future ahead of us here.
"I looked at the roster here at Wests Tigers and I was excited to join the Club. I'm looking forward to getting to know the players and getting out onto the field," he said.
2016 Memberships are on sale! Click here to sign up and show your support this year!
PLAYER PROFILE — TIM GRANT
Date of Birth: 17th February, 1988
Position: Prop Forward
Junior Club: St. Mary's
Rep. Honours: New South Wales State of Origin (2012), City Origin (2010-11, 13-14), Prime Minister's XIII (2011), NRL All Stars (2013)
Previous Clubs: Penrith Panthers (2007-14), South Sydney Rabbitohs (2015)
NRL Debut: Panthers vs. Dragons, OKI Jubilee Oval, May 4, 2007 (Rd.8)