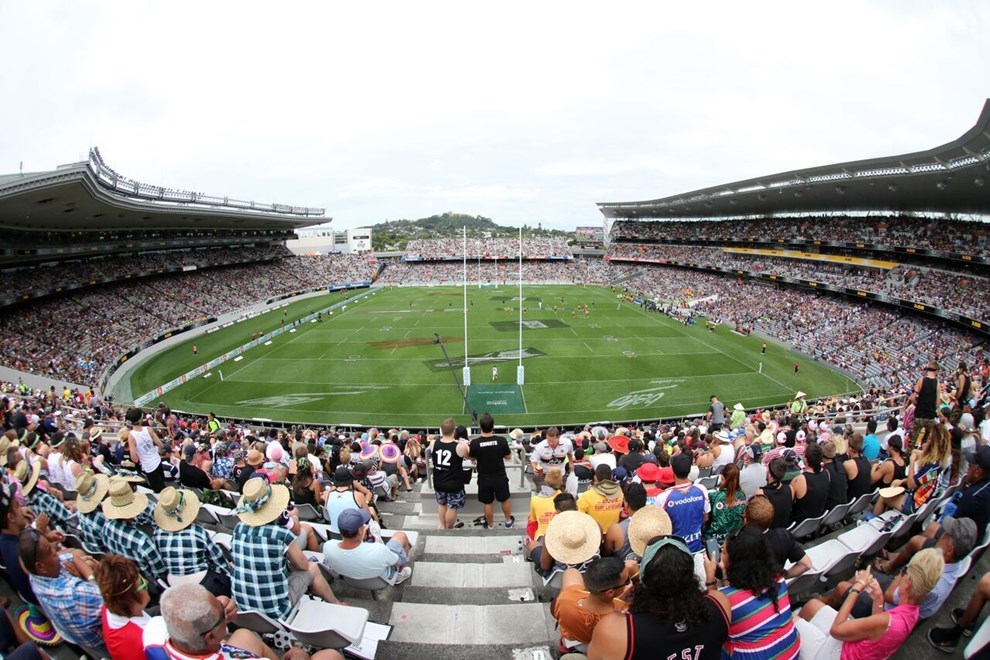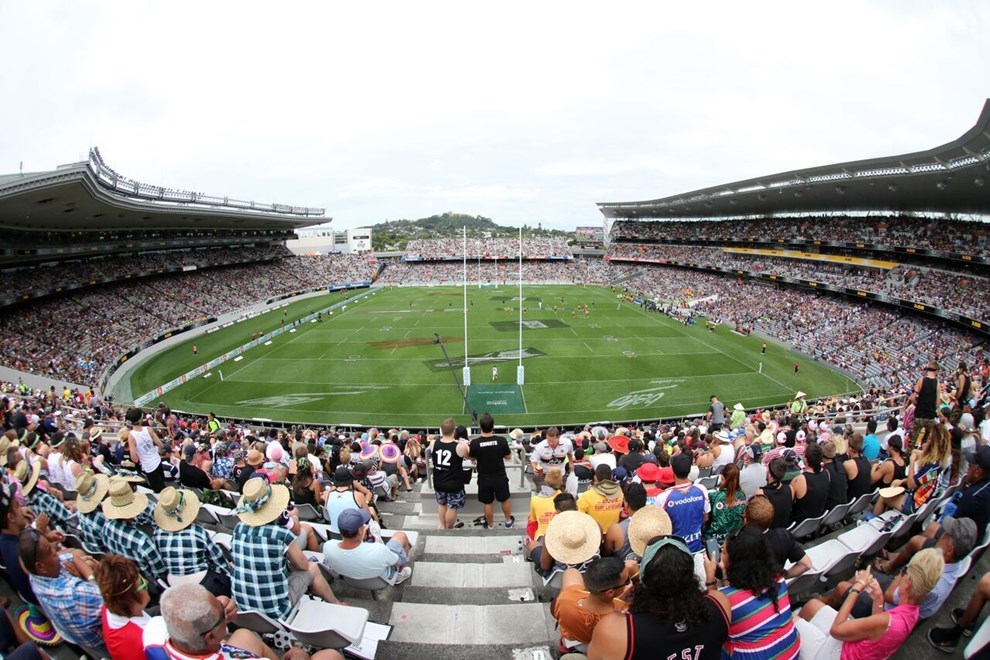 The NRL Auckland Nines event received a huge boost today with leading engineering and infrastructure group Downer taking over as the 2016 Nines naming rights sponsor.
Duco Events said the new partnership would go a long way to ensuring next month's event is a major success.
Downer agreed to take over the top sponsorship role following the end of Duco's partnership with electronics retailer, Dick Smith.
The multi-award winning tournament will now be known as the Downer NRL Auckland Nines and will be played on February 6th and 7th at Eden Park.
Downer has a long history in both Australia and New Zealand, dating back more than a century, and is now a Top-100 company on the Australian Securities Exchange.
Downer provides comprehensive services to customers in markets including transport, rail, mining, utilities, technology and communications, and engineering, construction and maintenance. Downer employs about 20,000 people and operates primarily in Australia and New Zealand but also in the Asia-Pacific region, South America and Southern Africa.
Martin Snedden Duco Events Chief Executive, in announcing the sponsorship agreement, said: "It is tremendous to be in a position today to announce Downer as the 2016 Nines naming rights sponsor.
"Being a highly respected and successful business throughout both Australia and New Zealand, they are a great fit with the Nines."
Mr Snedden said a lot of hard work had occurred over the last few days to put Duco and Downer into a position to make today's announcement.
"The teams from both Duco and Downer have worked together quickly and co-operatively within a very tight deadline to reach agreement on how our relationship for an event which is now less than three weeks away can work," he said.
"The NRL, ATEED and our other Nines event partners have given Duco great support during this time".
The Chief Executive of Downer, Grant Fenn, said he was thrilled with the partnership.
"Downer is delighted to be associated with this great event over the Waitangi weekend," he said.
"We have a proud history and extensive operations in both Australia and New Zealand. It's sure to be a great weekend of footy."
NRL Chief Commercial Officer, Michael Brown said the Downer sponsorship was a boost for the Nines on the eve of the 2016 tournament.
"The Nines has already become a great way to kick off the Rugby League season so it is important to have a prestigious naming rights sponsor," he said.
"We are delighted that a company with a brand like Downer has come on board at short notice. It is a real vote of confidence in the Nines."
Auckland Tourism Events Economic Development (ATEED) Chief Executive Brett O'Riley had added his support today for the new sponsorship appointment.
"This is great news for the NRL Auckland Nines, and the speed with which Duco Events has secured Downer as a new naming rights sponsor for the 2016 tournament is a testament to the popularity and strength of the event," Mr O'Riley said.
"It is also good to see another company with such a strong New Zealand history and presence, and close Trans-Tasman links, come into the Nines family of sponsors."
In the space of just two years, the Nines has earned a reputation as an event where the stars turn up to play and has been a landmark event on the Auckland landscape.
Benji Marshall, Kieran Foran, Josh Dugan and Daly Cherry-Evans all competed at the Nines last year, while expectation has further increased on the Warriors in 2016 following the recent signings of Issac Luke and Roger Tuivasa-Sheck.
Kangaroos and Maroons star Billy Slater has signalled he will make his Nines debut at this year's event, while Shaun Johnson is also targeting the 2016 tournament for his comeback from injury.
Organisers are again predicting a bumper Eden Park crowd with tickets starting from NZ$69 still available.
Have YOU got your Auckland Nines jersey yet? Click here to get your hands on one today!