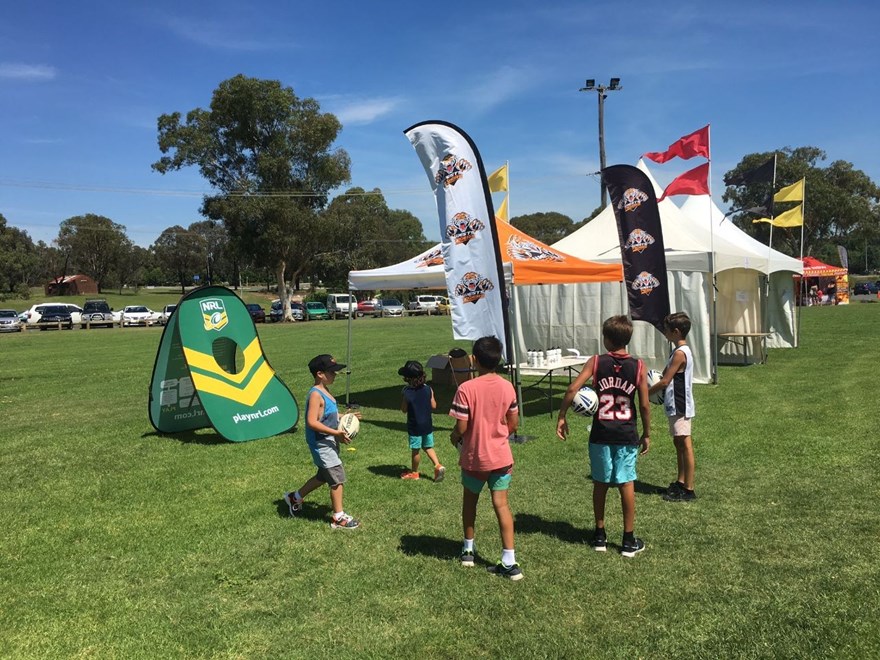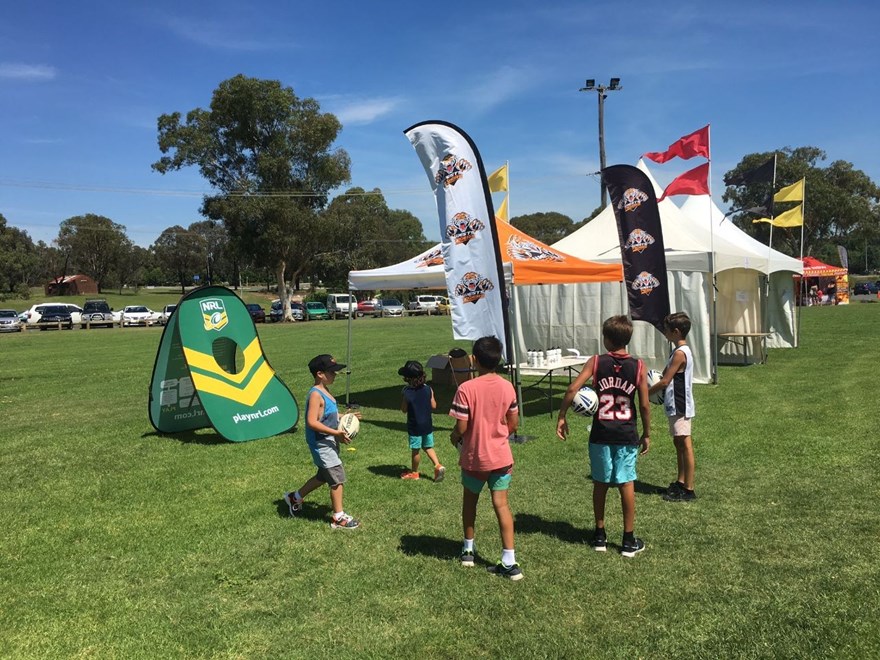 Wests Tigers were proud to be a part of the Getting it Together community event held at Bradbury Oval on Thursday.
This was an event run by the Macarthur Gateway Resource Services who are based in Campbelltown and offer support to Aboriginal Women and their children who are experiencing domestic and family violence and are at risk of homelessness.
The event was designed as the group realised that a lot of the families don't know what services are out there for them and problems and circumstances often reach crisis before people seek help.
Attendees were introduced to the services available which include employment groups, community groups and health services.
The day featured the Koomurri Dancers and Casey Donavon as entertainment.
The heat didn't deter crowds as many people turned up to learn more about the services, with the Fire Brigade cooling people down and many children trying their luck with the Wests Tigers pass-the-ball competition, as well as leaving a message for their favourite player.
Wests Tigers donated a signed 2016 jersey as well as an Auckland Nines jersey to be raffled off for the family of a 17 month old child who needs support from the community.