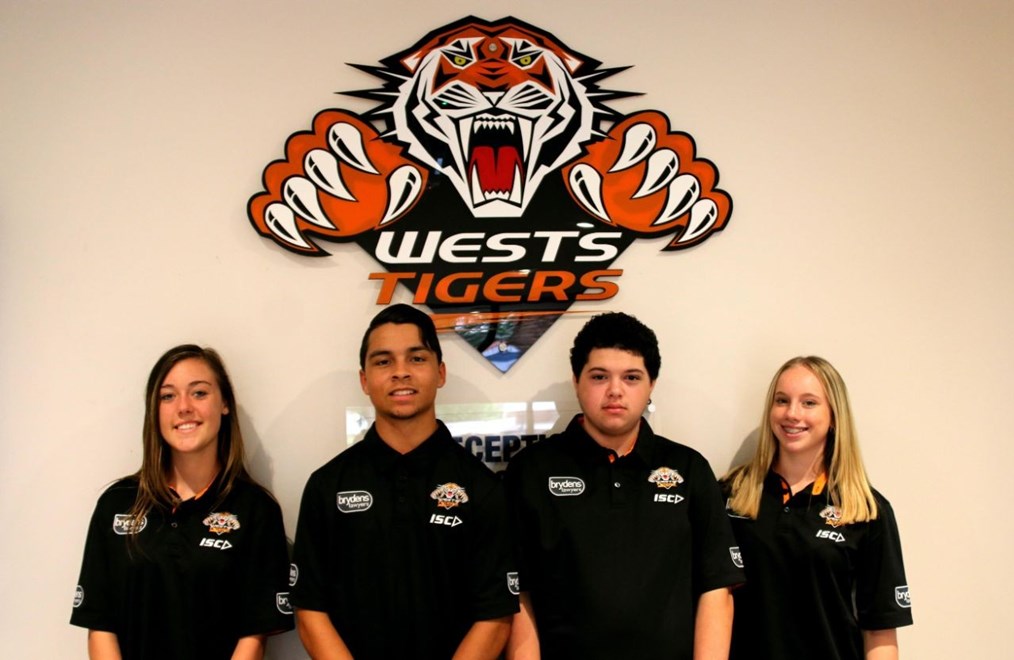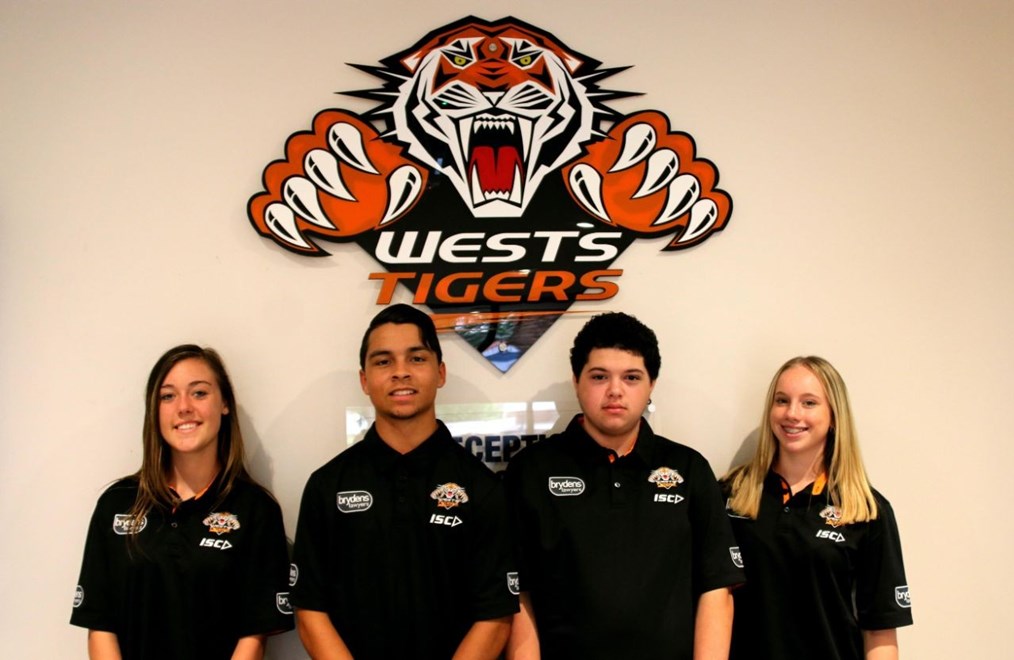 Wests Tigers today welcomed representatives from the School 2 Work program to Concord Oval ahead of the 2016 NRL All Stars Youth Summit.
Four students will represent the Club at the annual event which will take place over the weekend of the Harvey Norman NRL All Stars match at Suncorp Stadium on February 13.
The group were today presented with 2016 Wests Tigers polo shirts, met with CEO Justin Pascoe and were given a tour of the Club's facilities by Fan Engagement and Community Manager, Shaun Spence.
NRL School to Work Project Officer (Wests Tigers and Bulldogs), Shaun Humphries said that the annual event will benefit the group immensely.
"The kids will be involved in a lot of different workshops, including confidence building, developing aspirations and goal-setting," Humphries said. "They will also engage in a lot of cultural activities, and get the chance to meet a few of the Indigenous All Stars like Greg Inglis and a few other players who will hopefully come down to work with them.
"The kids are absolutely ecstatic to be going on this trip, as we were driving in today they were talking about some of the players they were hoping to meet.
"A lot of them are nervous as they will be going out and mixing in with 64 other students across the other NRL Clubs but they are very excited.
"The big thing that we get out of it, especially the feedback from the students who attended last year, is the network and connections that the students make with other participants in the event.
"We are lucky enough to have a 'School to Work' Facebook page that all of the students are involved in and when the students come back they link up together and they keep in contact with each other.
Humphries explained the 'School to Work' program and how it furthers helps Indigenous students make the transition into the workplace or further studies.
"These kids are the Wests Tigers representatives for the NRL 'School to Work' program and we see the students on a fortnightly basis at their schools," said Humphries. "It's a voluntary program, and the kids have to self-nominate.
"It's for all the Indigenous kids that are in Years 11 and 12 - we mentor and support the students through those last two years of high school and then six months post-high school – making sure they either retain full-time employment or tertiary education once they leave school."
Wests Tigers – NRL School to Work participants for the 2016 All Stars Youth Summit:
Blake Griffith (Christian Brothers Lewisham)
Alexis Humphries (Leumeah High School)
Makayla Wheeler (Campbelltown Performing Arts High School)
Lucas Brown (Condell Park High School)
For more information on the program, click here.