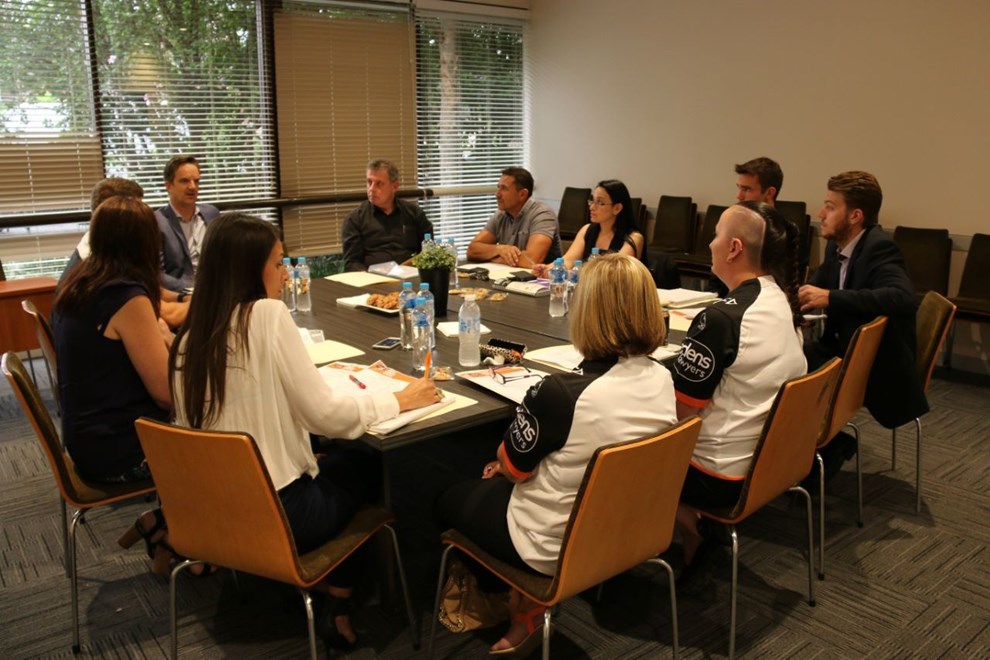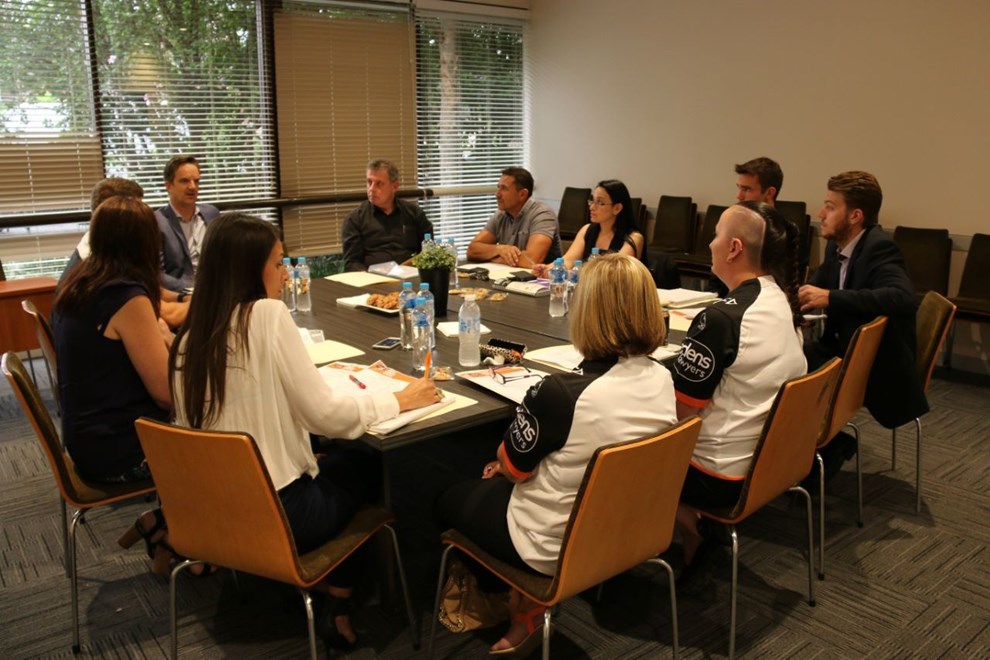 The Wests Tigers Member Committee met for the second time at Concord Oval this week, with the group discussing some key topics for the Club.
The 10 person Member Committee were joined by Wests Tigers CEO Justin Pascoe, Fan Engagement and Community Manager Shaun Spence and Membership Manager Olivia Rebelo with the meeting focused around fan engagement.
At the conclusion of the meeting it was decided that the Club would focus on three key aspects of fan engagement during the 2016 season:
- An additional focus on post-match functions or events
- That the Member Committee would look to bring together fans into a group to create a more engaging atmosphere at Wests Tigers games
- Ensuring that the Wests Tigers brand has a stronger visual presence in the community
Wests Tigers CEO Justin Pascoe said it was great to get the input of this diverse group of Members.
"When we put together the Member Committee we were hoping to get some strong input from the group and this recent meeting was a great example of that," said Pascoe. "The group provided some great ideas that we'll be looking to implement throughout the year."
The Wests Tigers Member Committee will meet for the third time next month, with the focus of the discussion to be on the Club's community work.
Wests Tigers Members who would like to submit a question, or provide input into the discussion on community work, can email membership@weststigers.com.au.