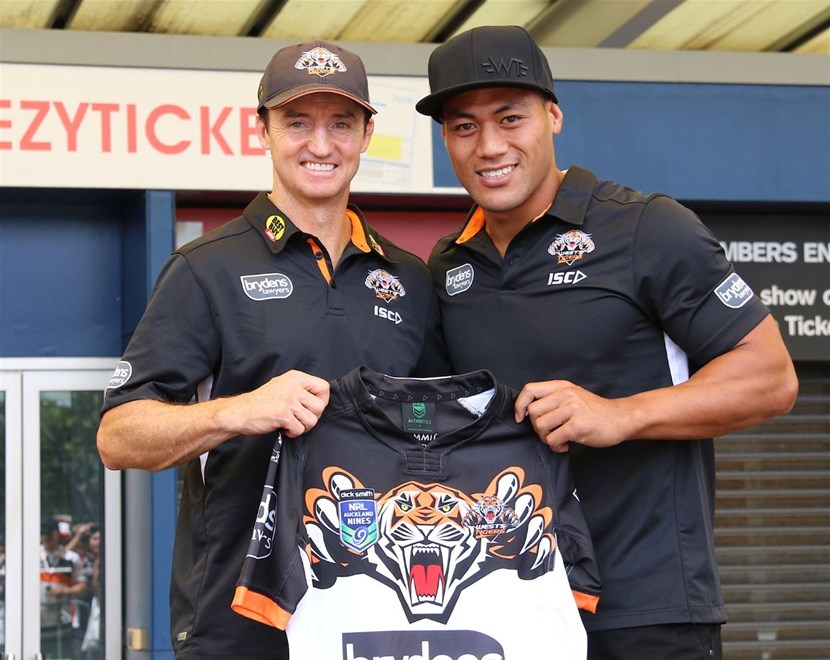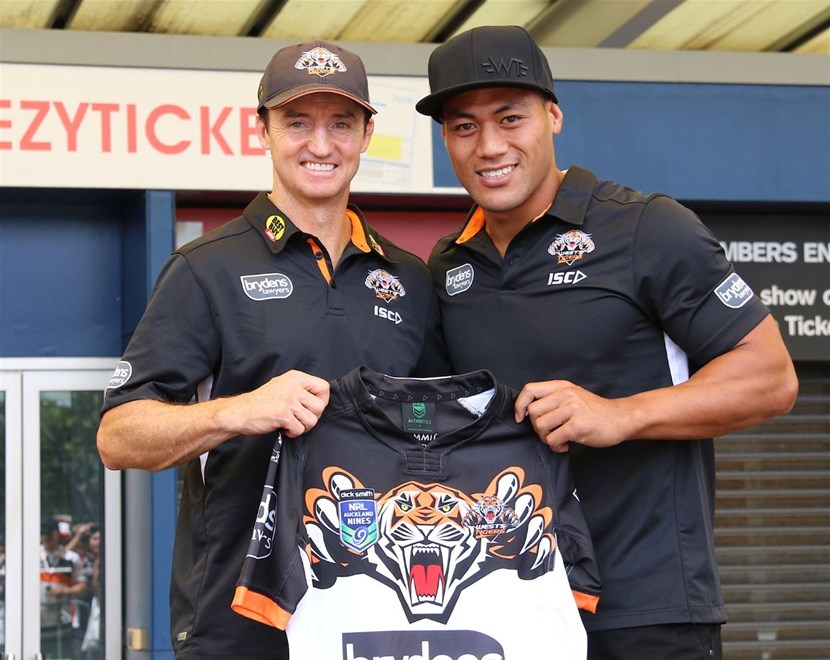 Feeling "fitter and faster than ever before", Wests Tigers flyer Tim Simona says he's ready to help lead a young side to success this weekend at the Auckland Nines.
One of just four players in the squad to have played more than 50 NRL games, the 24-year-old is certainly under no illusions about the task that lies ahead of Wests Tigers' young side at Eden Park this weekend — especially in a strong pool featuring former champions North Queensland Cowboys, Penrith Panthers and the Newcastle Knights.
However, off the back of a pre-season that Simona feels was the "best in his career" so far, the Samoan international is confident the team will deliver a positive performance.
"I'm definitely excited to get back to the Nines and back to some footy," Simona said.
"It's been a long pre-season — as they always are — but we've done a lot of work and really come a long way since we started. For me personally, it's been good to get a full pre-season under my belt and it's made me pretty excited for the year ahead.
"I'm feeling fitter and faster this year than ever before so hopefully I can take on board what I learned last year at the Nines and apply that to my game this weekend.
"For me, because I've played more games than most of the guys in our squad, I feel like I can teach the up-and-coming guys about the tournament and help nurture them a bit.
"I've never really thought of myself as a senior player, but compared to a lot of our squad, I've played with some experienced guys myself throughout my career and some really professional players, so I feel I can pass on the things that I've learned."
Simona, who was born in Auckland before moving over to Australia six years later, says he's convinced the Club's young side will be very competitive come kickoff.
"There's lots of young names in our team, but it's a really balanced team," he enthused.
"If we can keep building on what we're doing at training, we're every chance at going a long way this year and keep some of the more fancied teams on their toes a bit."
"I'm looking forward to seeing some of the new guys get their first run. Guys like Justin Hunt, Jack Littlejohn, they've really been training the house down all pre-season. Same with young Josh Addo-Carr — he's absolutely lightning quick so he'll be good to have.
"It's always a good trip, and it'll be good to head back home too and see my family.
"Hopefully they'll all be out there to see a win!"
See who Simona will line up alongside in Wests Tigers' 2016 Auckland Nines squad here.
2016 Memberships are on sale! Click here to sign up and show your support this year!