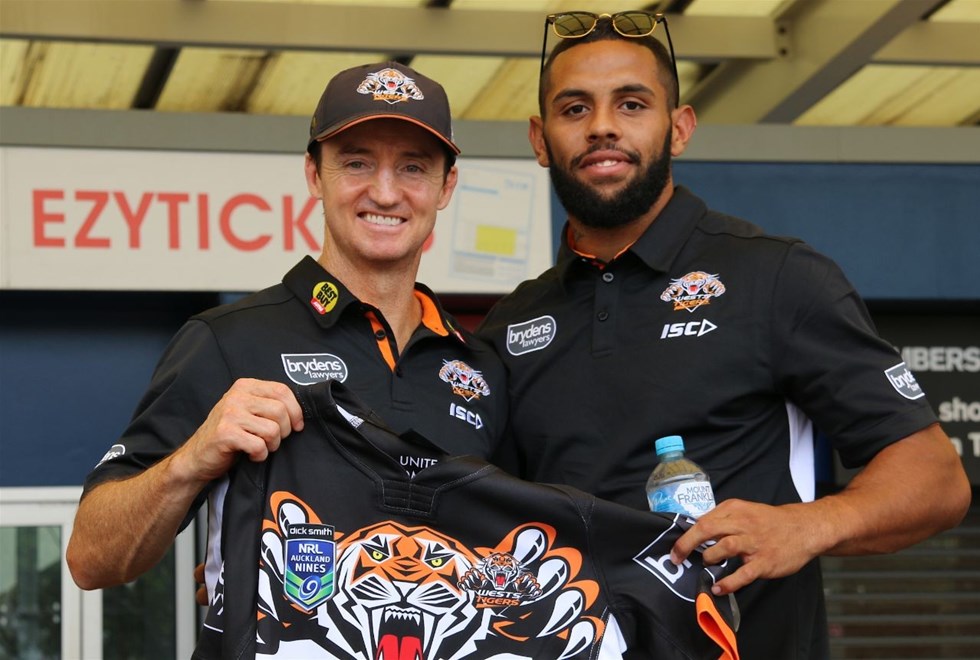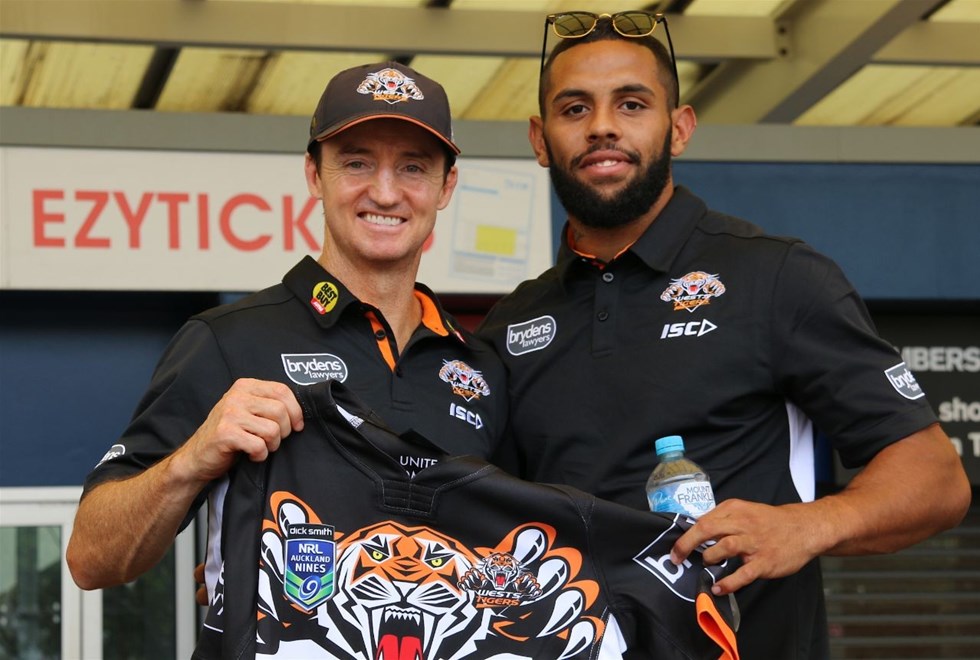 After a busy off-season that saw him switch clubs and move into full-time training at the same time, young gun Josh Addo-Carr says he can't wait to finally throw on the new colours for the first time when he runs out at the Auckland Nines.
Having scored 28 tries in 44 Holden Cup games for the Sharks, Addo-Carr ended 2015 as Cronulla's NYC Player of the Year and quickly set his sights on going one better in 2016.
So much so, that when Wests Tigers sat down with the youngster in November to talk about his signing and goals for the year ahead, Addo-Carr said firmly that his goal for the pre-season was to train as hard as he could and make the Club's Auckland Nines squad.
And after nervously watching the last two tournaments from home, the wiry 20-year-old will finally get his chance to light up Eden Park this weekend for Wests Tigers.
"For me," Addo-Carr reflected, "the best thing about being in the team is that I've been able to tick off one of the goals that I set myself moving to this Club a few months back.
"I'm really happy that I can tick this one off to start the year and focus on new goals.
"It's a good opportunity for me to show people what I've got. The open space should really suit my game and I can't wait to get out there with the boys for the first time.
"I was so happy when JT [Jason Taylor] tole me I was playing. I was stoked. I think I've been going pretty well at training, but I just need to keep doing those one-percenters. That's something I've done much better this year than ever before in my career, just being more professional, so I'm hoping that this weekend really helps me with that too."
While several of his teammates — and Coach Jason Taylor himself — have spoken openly about their excitement to see the electric Moore Park junior in open space, Addo-Carr says he's looking forward to watching another fellow young gun in action.
"I'm keen to see both Justin Hunt and Manaia Cherrington this weekend," he said.
"I played Manaia a bit in 20's and he's just so dangerous around the ruck, and he's pretty quick too, so I think he'll be pretty handy to have on our team at the Nines.
"Overall, I think it's a really good team. I know some people aren't saying that it's that good, but we've got a lot of speed and the forwards are really fit, so I think we'll go good.
"I'm just looking forward to chucking on the new colours for the first time, and hoping that I can do them proud in my first game for Wests Tigers."
Wests Tigers will open up their Auckland Nines tournament when they face the Penrith Panthers on Saturday at 11:45am AEDT, before taking on the North Queensland Cowboys later that day at 3:40pm AEDT. The Club will then play their final group stage game against the Newcastle Knights on Sunday at 9:25am AEDT, with a second consecutive finals appearance dependent on the results of those group stage matches.
2016 Memberships are on sale! Click here to sign up and show your support this year!