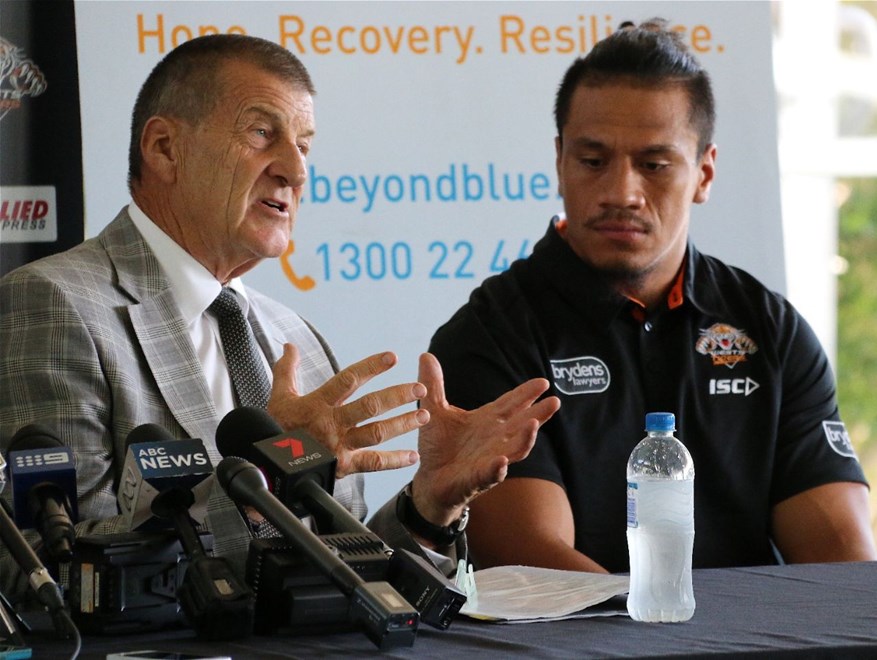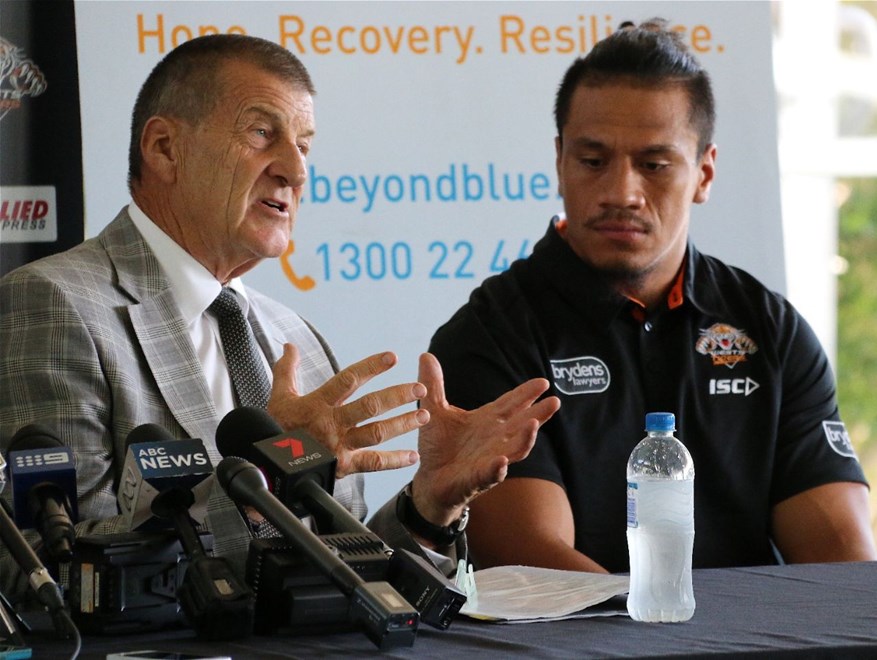 Wests Tigers players Sauaso Sue and Chris Lawrence have started a special training course with beyondblue.
As a part of the Club's partnership with beyondblue Sue and Lawrence have been named as ambassadors and will undertake training with the organisation.
Wests Tigers Community Manager Shaun Spence said that the pair were embracing their role with beyondblue.
"It's great to see Sauaso and Chris take on this role with beyondblue," said Spence. "This training will teach them how to be able to discuss mental health with both their team mates as well as others, including school children.
"The guys were shown the confronting statistics regarding the prevalence of mental health issues in Australia and the different signs and symptoms," he said. "This training will help them to recognise the signs themselves as well as help teach others how to see the signs in their friends and loved ones.
"Both Sauaso and Chris are excited about their ambassador roles with beyondblue and with this training, which will make them more confident about being able to discuss mental health and make a positive difference," said Spence.
The main messages to come out of the beyondblue training were:
Awareness: signs and symptoms
Stigma reduction: letting people know it's OK to not be OK
Help Seeking: Letting people know there is help out there and the different types of support
Self-Care: What everyone can do to help stay well.