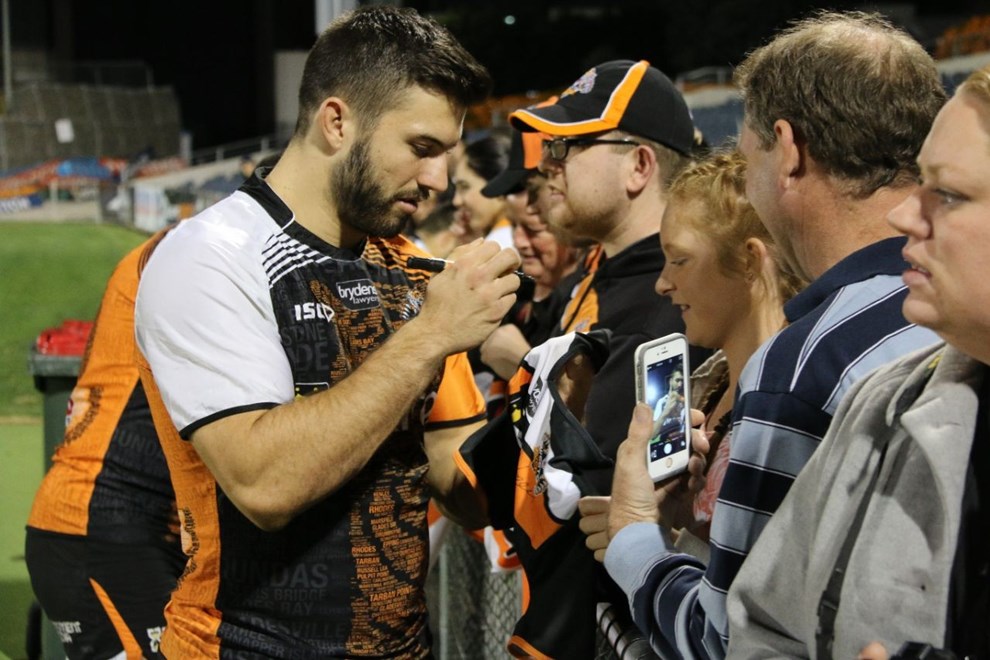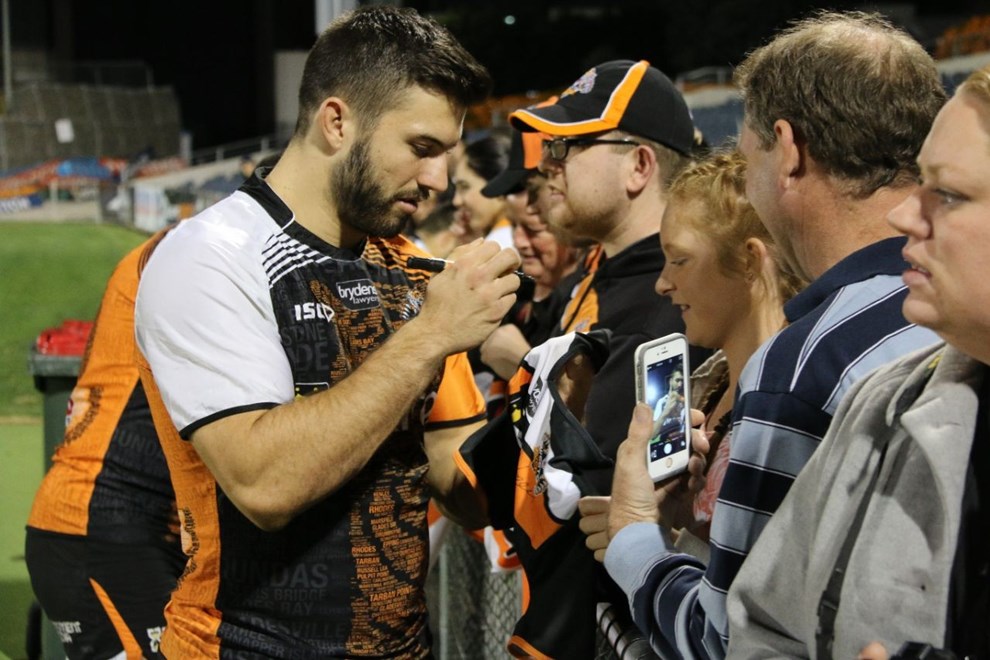 Wests Tigers are committed to having a strong presence in the South-West of Sydney, with the region one of the keys to the future of the Club.
Recent media reports have detailed moves by another NRL Club to have a presence in the area, with Wests Tigers CEO Justin Pascoe saying that the Club is not concerned by this move.
"I'm not concerned with what other teams or codes are tying to do in this region," said Pascoe.
"I believe we have an enormous brand and I also believe that the current capability and capacity of this organisation can execute the initiatives we have identified as key parts of our overall strategic direction in the region.
"The Club's commitment to the region stretches well beyond playing games at Campbelltown Sports Stadium, with work conducted in the community having a lasting impact.
"Playing a game, or recruiting a player from a region, does not entitle any organisation to think they can belong," he said. "It takes true engagement and the ability for an organisation to invest in people to create a true partnership, one that delivers equal value.
"This is what we're committed to doing: developing a partnership with the community so it is beneficial to all. Wests Tigers are more to the region than four games a season and we intend to make this clear to all.
"Over the past five months Wests Tigers have been putting in place strategies to ensure that we engage with the community once again and that will continue into the future," he said.
Campbelltown City Council General Manager Lindy Deitz said that the council was looking forward to working closely with Wests Tigers into the future.
"Elite sporting organisations have the unique opportunity to connect their corporate partners to communities beyond their immediate fan base," said Deitz.
"They engage with community like no other organisation, inspire youth and provide community benefit beyond results on a football field.
"The recent discussions and joint planning that Wests Tigers have instigated with Council staff to identify events and programs to help further engage with residents of Campbelltown and the Macarthur region is encouraging.
"The Club's recent announcement and partnership with beyondblue, and the exceptional work and assistance they are able to provide to people with need, will only strengthen the community based programs that Wests Tigers have earmarked for the Macarthur region," she said.
Next week Wests Tigers players will be spreading the NRL Wellbeing message at more than 85 schools throughout the region, spending time with 22,000 students.
The team will spend the week training at Campbelltown Sports Stadium ahead of the Club's only New South Wales-based trial match ahead of the 2016 NRL season-opener at the same venue.
In recent months the Club has been very active in the region, including having a presence at the Festival of Fisher's Ghost, Macarthur Getting It Together Festival and Australia Day celebrations, along with visiting more than 2,000 students as a part of a new careers program.
Wests Tigers has strengthened its relationship with the NRL Development Officers in the region through a range of programs and are working with the Western Suburbs Junior Rugby League on new, exclusive programs and a revamped Adopt A Club program.
The Club was a part of a special White Ribbon event in the lead up to White Ribbon Day in November and ran a Dream, Believe, Achieve session at Robert Townson High School.
Wests Tigers are committed to the Hope Program that works with local police and assists youth at risk, as well as working with a number of students as a part of the School 2 Work program.
Campbelltown City Council showed its commitment to Wests Tigers by taking part in the Club's recent Member and Fan Day, along with PCYC Campbelltown, while Wests Tigers is a sponsor of the Campbelltown City Challenge Walk next month.
Today the Club will attend Campbelltown Performing Arts High School for a special League in Harmony session.
Justin Pascoe said; "We recognise that this area is a significant growth corridor and we understand that there are opportunities there, however, we also understand that to win the trust and respect of the community we are going to have to work hard and commit, and that's what we are willing to do and will continue doing."