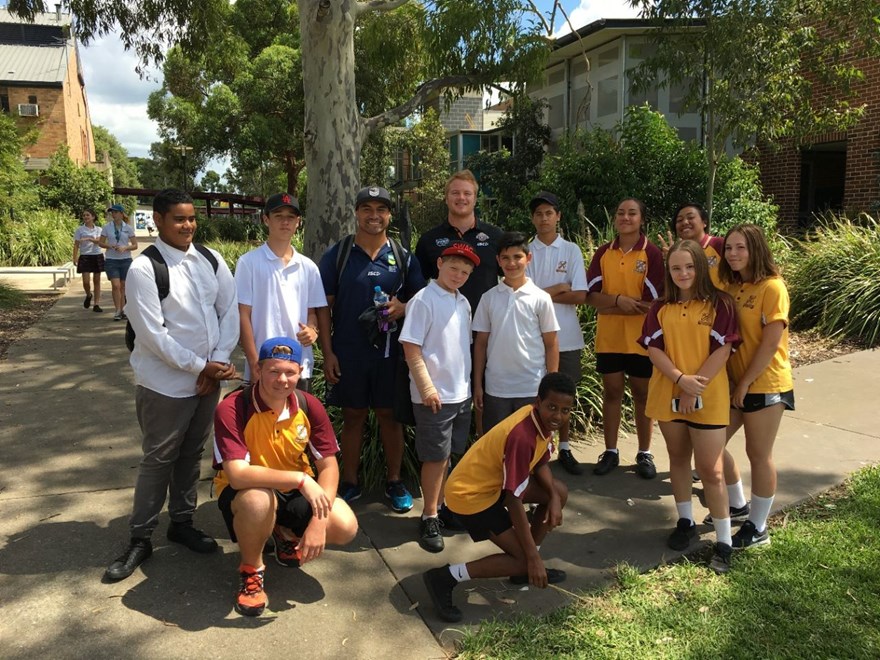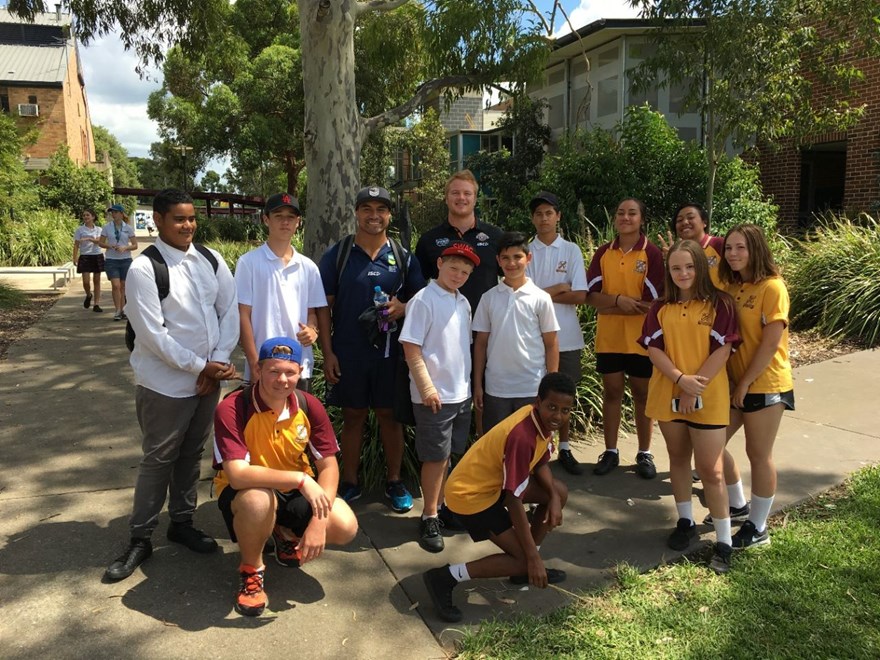 Wests Tigers player Joel Edwards took part in a special In League In Harmony session on Friday.
Edwards joined Joe Galuvao and Emily Latu from the NRL for the In League In Harmony session at Campbelltown Performing Arts High School.
This was the first session for the school of a seven week program which culminates in a Harmony Day Gala Day.
The first session involved an introduction to the program and a getting to know each other session. The theme for this session was all about "My Team: Our Game Plan", focusing on what it takes to be part of a successful team on and off the field.
The session involved a 45 minute session in the classroom followed by a rugby league clinic outside where basic skills were taught.
The group of about 20 students are identified by the school as fitting a number of criteria, including their CALD (Culturally and Linguistically Diverse) nature.
In League In Harmony aims to promote social cohesion by tackling social issues such as social disengagement, racism, gender equality, and bullying. Involvement in Rugby League provides opportunities for the youth to develop skills in addition to the fundamental playing elements.
By being a part of the program participants improve their interpersonal skills by acknowledging, appreciating and celebrating the diversity amongst their peers and the wider community.
This is achieved through theory and practical based activities which have been designed around the NRLs values of Excellence, Inclusiveness, Courage and Teamwork. Through these experiences, the participants have a greater capacity to contribute positively to a more socially cohesive society.