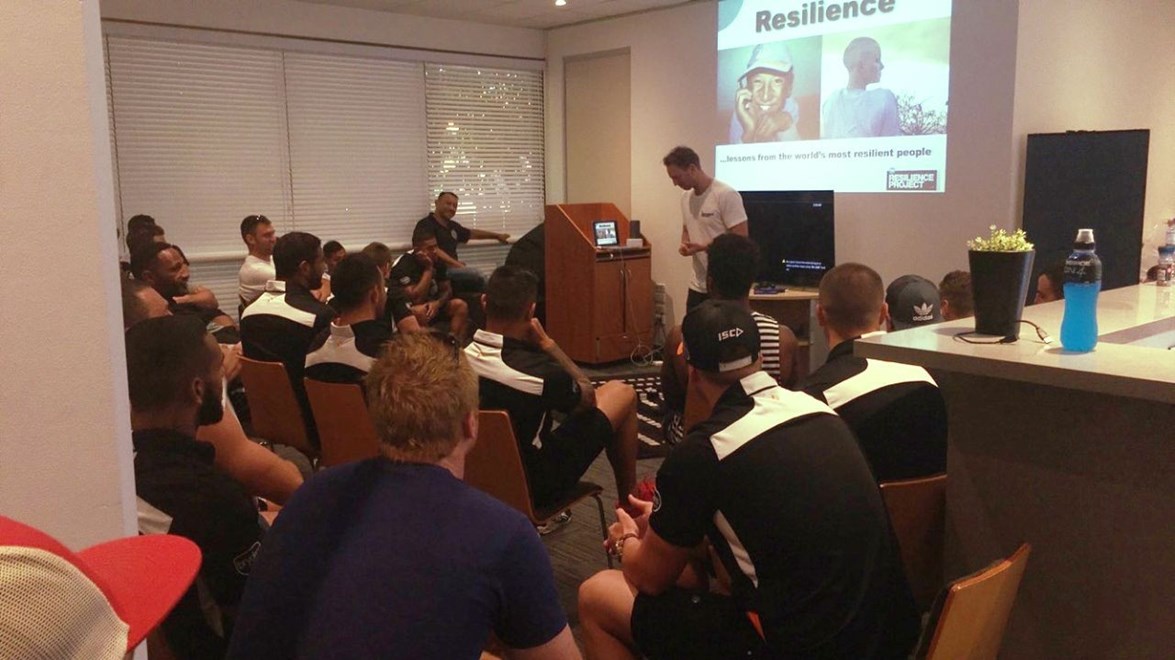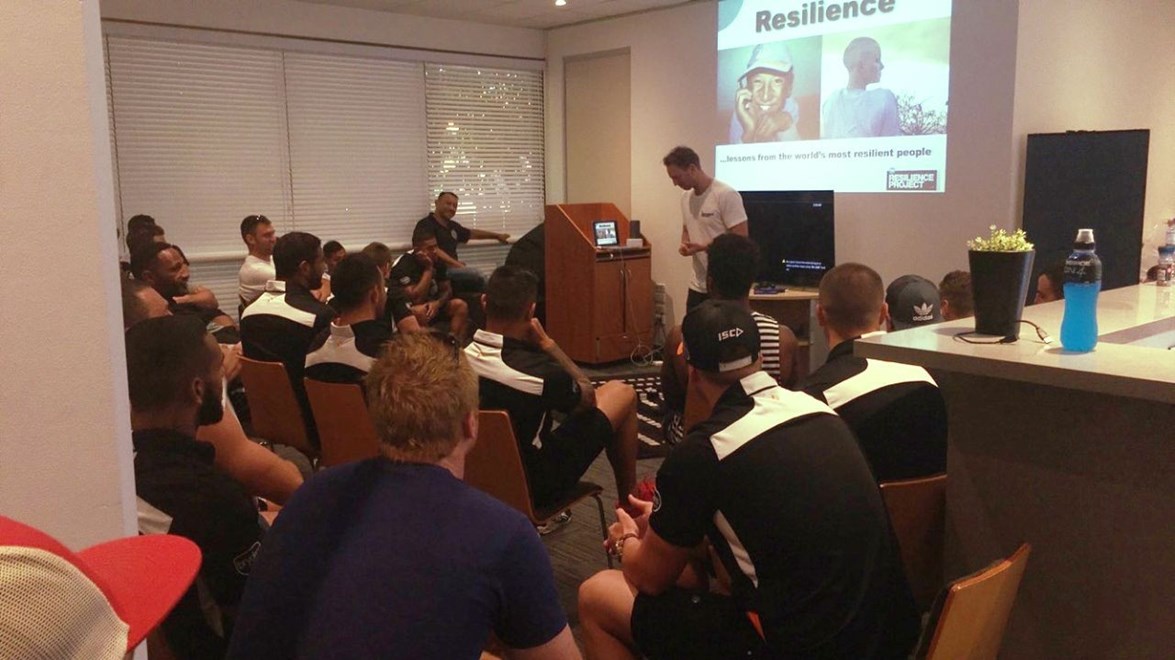 Wests Tigers players, their partners and staff were this week treated to a special visit from Hugh van Cuylenburg, Founding Director of The Resilience Project.
The Resilience Project aims at helping young Australians be mentally healthy by delivering an engaging program to not only sports clubs, but schools and businesses along with providing an evidence based practical strategy to build resilience.
Mental illness is an ever-increasing problem in modern Australian society, with young people contributing heavily to the shocking statistics.
Hugh began The Resilience Project to help Australians build resilience and improve their mental health.
Statistics show that one in four adolescents suffer from a mental illness of some description while more than half of those individuals never seek help for their condition.
Central to the Resilience Project is the concept that everyone is capable of improving their mental health by practising three things: gratitude, empathy and mindfulness.
Over 21 days most people are able to 'rewire' their brains towards being positive, and in doing so improve their position on the mental health spectrum.
Wests Tigers and the NRL are committed to reducing stigma around mental illness, creating positive discussion and connection in our communities, and stimulating help-seeking behaviours by improving mental health literacy.