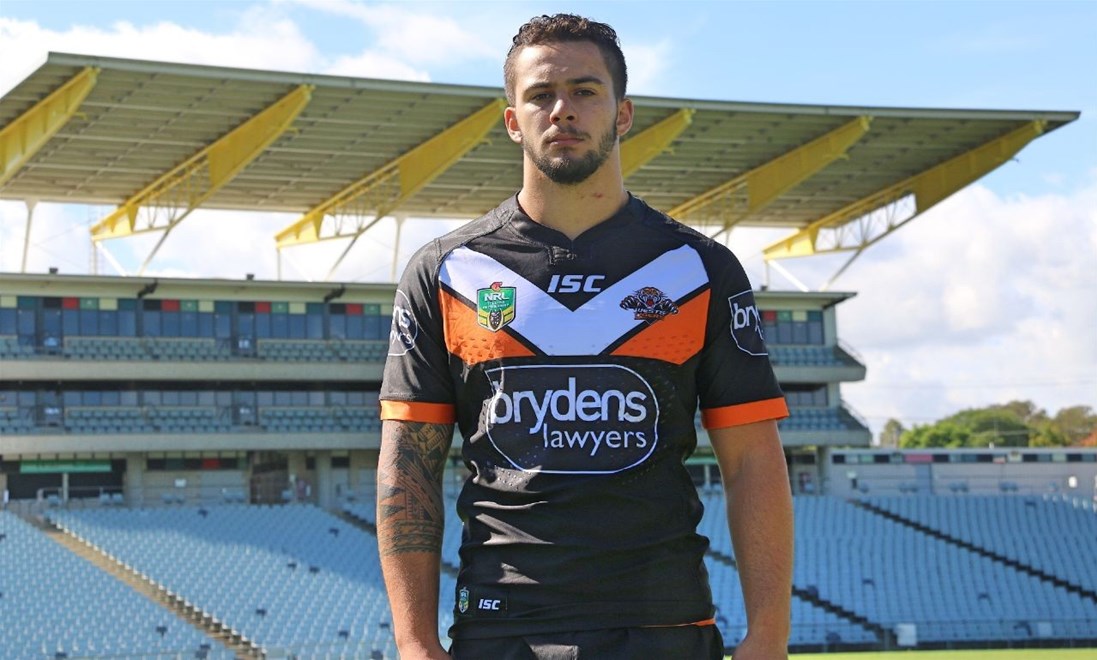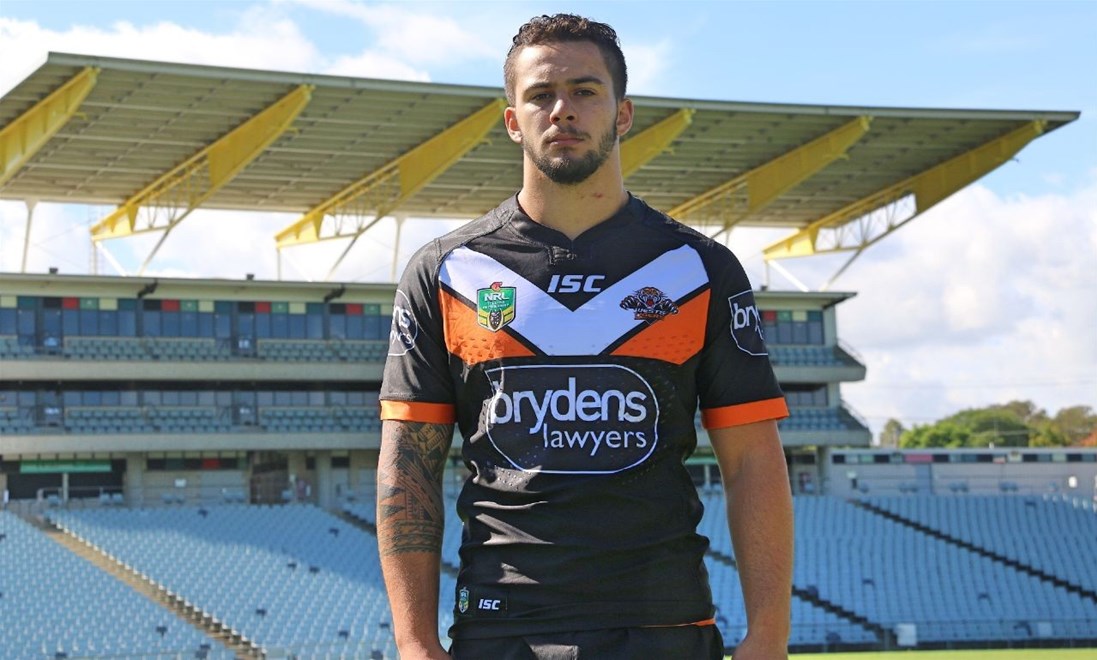 FOR someone who stands at 185cm and weighs 115kg, Josh Aloiai is pretty quiet.
Quieter than what you'd expect from a rugby league forward, anyway.
Yet while the 20-year-old might not be as outspoken as others, the Junior Kiwi representative has quickly left an impression on his new teammates far greater than any words.
Just ask Aaron Woods.
Club Captain, New South Wales Blues and Australian representative, and named as the best front-rower in the competition last season, Woods is more than capable of rating young talent when he sees it. And according to the 24-year-old, Aloiai has certainly caught the eye of those that matter since joining the Club in November last year.
"He's really surprised me with his work ethic," Woods said of the youngster, having spent several months training with Aloiai in the rehabilitation group during pre-season.
"He's a very hard trainer and he wants to be better than he was the day before.
"That's a rare quality and it's something that's really respectable.
"He's a kid who wants to learn. He's one of the best young blokes I've ever come across, to be honest, and I can't wait to see him out there on the field when he gets his chance."
"He's one of the best young blokes I've ever come across..." - Aaron Woods
For Aloiai, that time spent in rehab alongside Woods counts as some of his best — and most important — time developing as a footballer.
"Since coming to the Club, I think he'd [Woods] have to be the main one who has taken me under his wing and helped me develop further as a player," Aloiai said.
"I thank him a lot for helping me adjust here, and I've got a great friendship with him too which I'm really thankful for. He's an awesome footballer but he's an even better guy. He's someone that you just want to be around; he's funny and he's good company.
"He's been really encouraging of what I've been doing on the training ground and also on the field too, which has been really good for me in giving me that confidence.
"A lot of the senior guys here have been really good to me, Sauaso Sue, Chris Lawrence, Aaron Woods… They've just helped me wrap my head around NRL footy and helped me prepare to have a big year, which is something I'm really grateful for."

* * * * *

A star in Parramatta's Holden Cup side, Aloiai experienced an injury-interrupted 2015 season with the Eels — first spending time on the sidelines with an ankle complaint before suffering a serious hip knock that sidelined him for the rest of the year.
While frustrating, the talented youngster refused to let his injuries get the better of him.
"Last year was tough," Aloiai conceded, "but I feel really good now having gone through that, and it's helped me feel really positive about this year.
"Peter Moussa [Club Physiotherapist] and JT [Jason Taylor] have been really good in monitoring my hip and rehabilitation to make sure I'm back on track.
"They've been really pro-active in making sure that I'm doing my rehab right before training, and helping me with a lot of stability work in the gym too.
"There's a great focus on rehab at this Club, which is really good."
Having not laced up his boots since Round 24 last year, Aloiai made his return from injury in the Club's first trial against the Melbourne Storm, before featuring again last weekend against the Cronulla Sharks, where he further impressed with his strong defence.
"I felt like I went all right," Aloiai said. "I tried my best on defence and had a few good carries, which was good, but there's plenty still to work on in my game.
"Something I've talked with JT about is having a physical presence on the field..."
"Something I've talked with JT about is having a physical presence on the field.
"When I carry the ball, I want to be physical, and when I make tackles, I want to be physical too. The coaching staff have been utilising me in a number of different forwards spots — at lock, in the middle as well as the back-row — so I get plenty of chances to be physical.
"Hopefully that's something I can continue to improve on and show this year."
With Coach Jason Taylor set to name his Round 1 team in exactly a weeks' time, don't be surprised to see Aloiai's name feature after an impressive pre-season and trial matches.
"Obviously debuting for Wests Tigers would be the first goal this year," he said.
"I think it would be an answer to a lot of prayers — not just myself but my family too.
"If I'm given the opportunity, it'll be a dream come true and something I'll cherish.
"But I'm just focusing on training hard and making myself better. If I do that, I know I'll be every chance to make that team, and I'll be ready to help the team out."
Wests Tigers will play their Round 1 match against the New Zealand Warriors at Campbelltown Sports Stadium on Saturday, March 5, with kickoff at 5:30pm AEDT.
Be there for the first game of 2016 when we take on the Warriors! Get your tickets here!