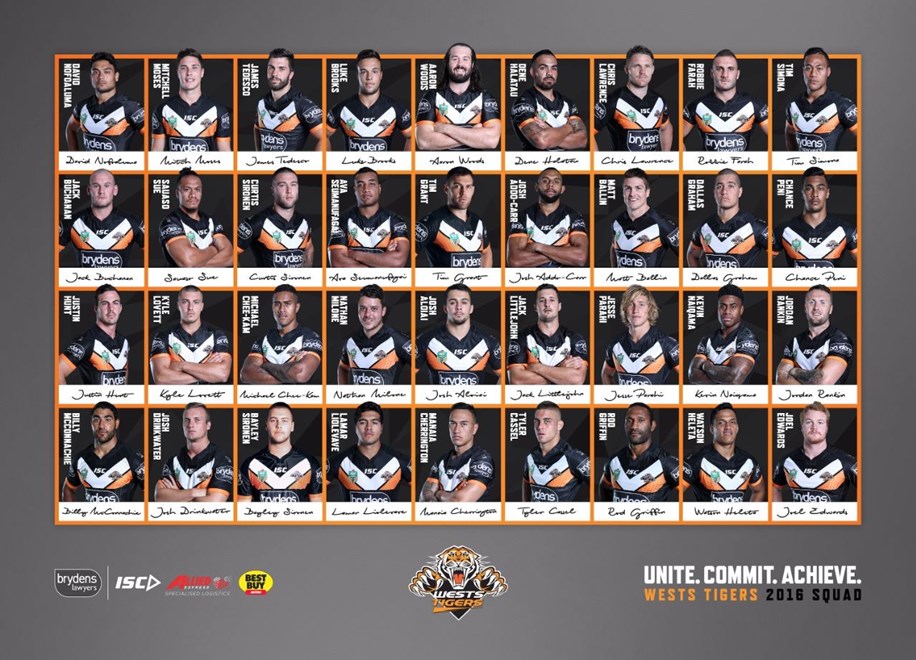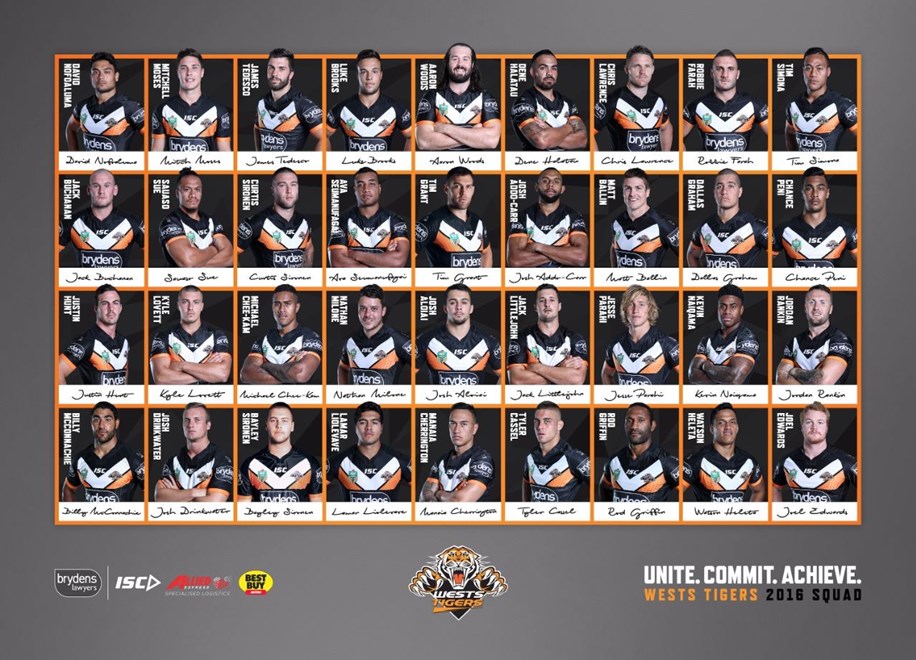 Wests Tigers have today revealed the Club's official 2016 Team Poster!
The poster features all 36 players in the Club's NRL squad, with a new-look feel for the 2016 season designed to bring back memories of an old-school footy card!
The 2016 Team Poster has been handed out to thousands of students already during the NRL's Community Carnival, and will be available for download in the coming days.
Be there for the first game of 2016 when we take on the Warriors! Get your tickets here!