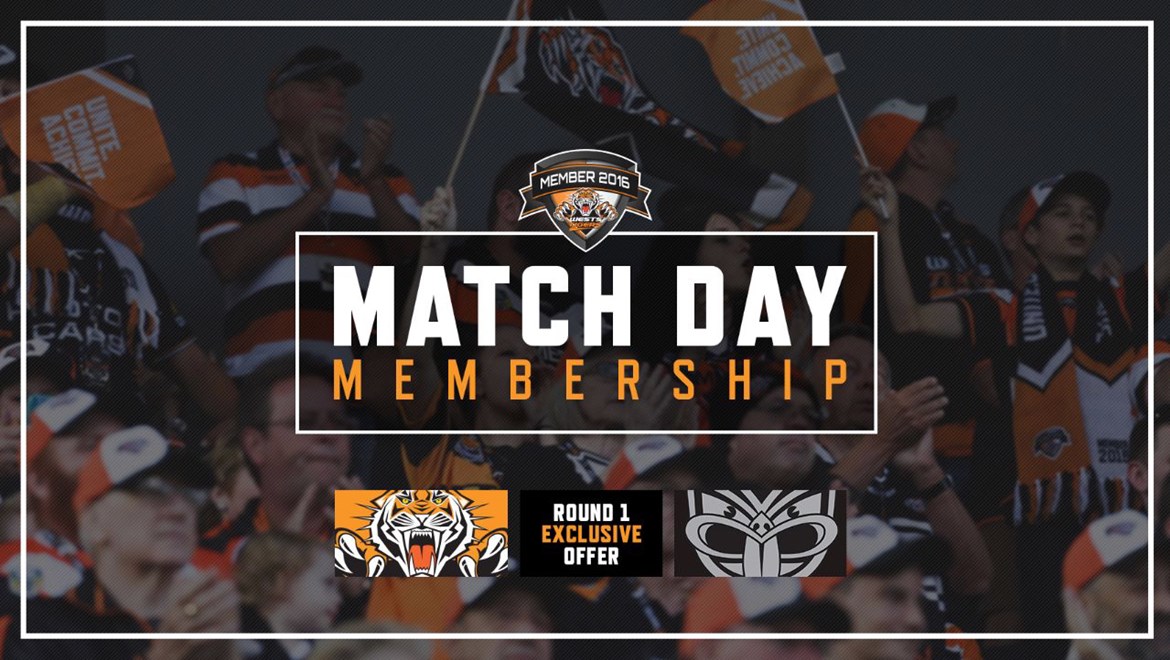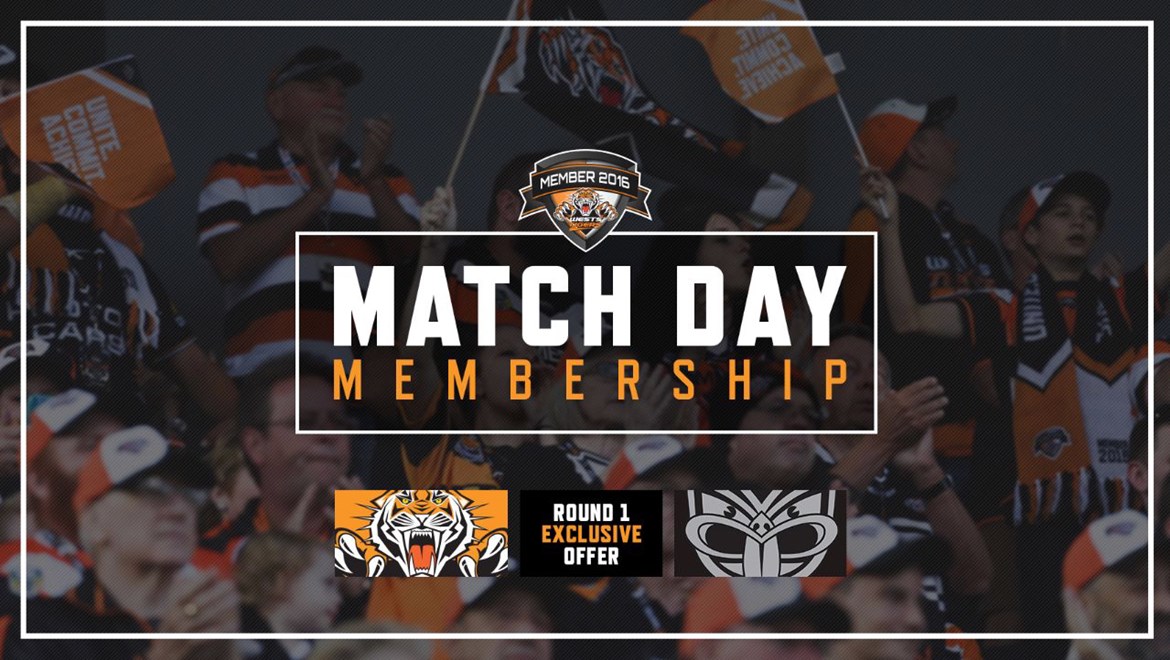 Wests Tigers are gearing up for Saturday's clash with the Warriors at Campbelltown Sports Stadium with a special offer for this weekend only.
The new Match Day Membership is available for Round 1 only, providing access to the opening game of the season and a range of exclusive benefits.
On top of three games of football spectators will be treated to packed schedule of off-field activities as Wests Tigers celebrate the local community with Multicultural Round.
The Club is calling on supporters to be at Campbelltown Sports Stadium for the 5.30pm kick-off this Saturday to ensure that the team runs out to a full house to begin the year.
The Match Day Membership is just $30 for an adult and $20 for a concession or child. Included in the package is a general admission ticket to the Round 1 game, access to the Member only post-match function at Wests Campbelltown and a $10 Wests Tigers merchandise voucher to be used at the game.
Purchase your Match Day Membership today and help Wests Tigers kick off the year in style.
Those who take advantage of this offer will be emailed their ticket and can pick up their merchandise voucher and post-match function accreditation from the Leumeah Gate or Pembroke Gate Membership Marquees on the day from 12.50pm and 2.45pm respectively.
Attendees on the day can experience the following performances:
- 3pm – Afghan Group – Afghan Fajar Association – Drums - Forecourt
- 3.30pm – Indian Group – Mukti-Gupteshwar Mandir – Drums and Bess – Forecourt
- 4pm – Chinese Group – Pak Hok Pai – Drums and Dragon – Forecourt
- 4.30pm – African Group – Afrodisiaq – Drums and Dance – Forecourt
- 5pm – Manea Pacific – Drums and Dance – On Field
There will also be a number of activations that fans can take part in, including:
- 1pm-5.30pm – African Hair Braiding – African style hair braiding
- 1pm – 5.30pm – Maori Poi and Stick Making – Workshop where traditional Maori Poi and Sticks are made
- 1pm – 5.30pm – Multicultural photo booth – Eight cultural models available for photos
- 3pm-5.30pm – Live Artist – Live artwork demonstration where an artist will be creating a large piece over a number of hours
There will be a huge Kids Zone available at the northern end of the ground with a range of activities for the afternoon thanks to Campbelltown City Council and Bubbling with Energy.
Those sitting in the Eastern Grandstand will also be provided with flip cards for a special display as the NRL side runs onto the field.