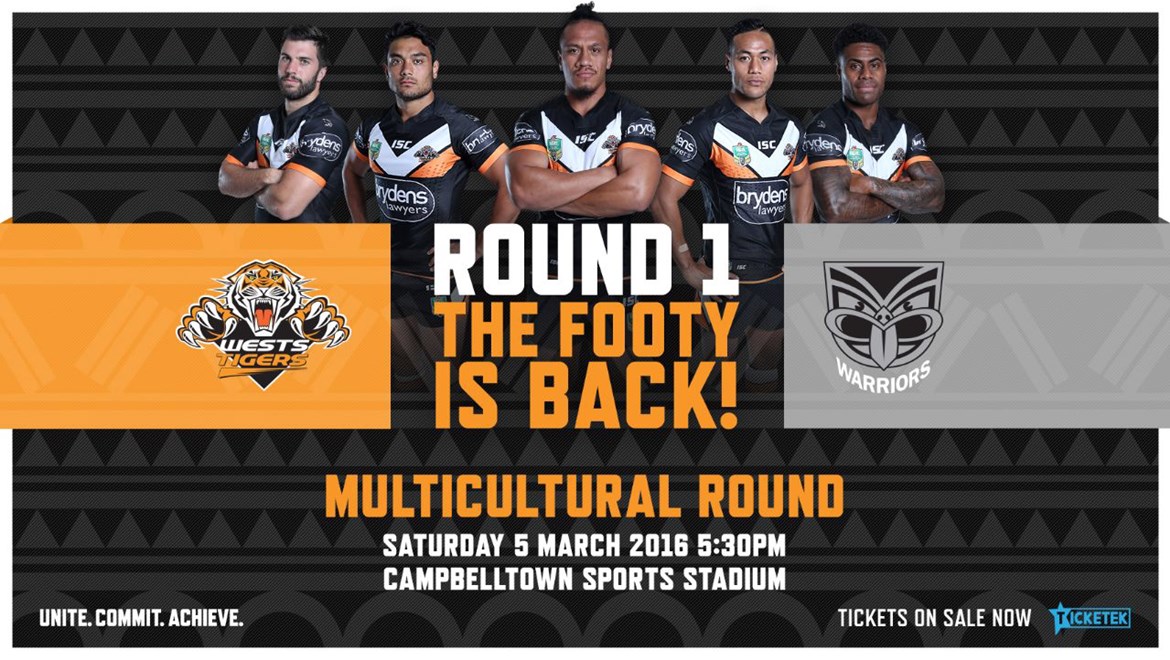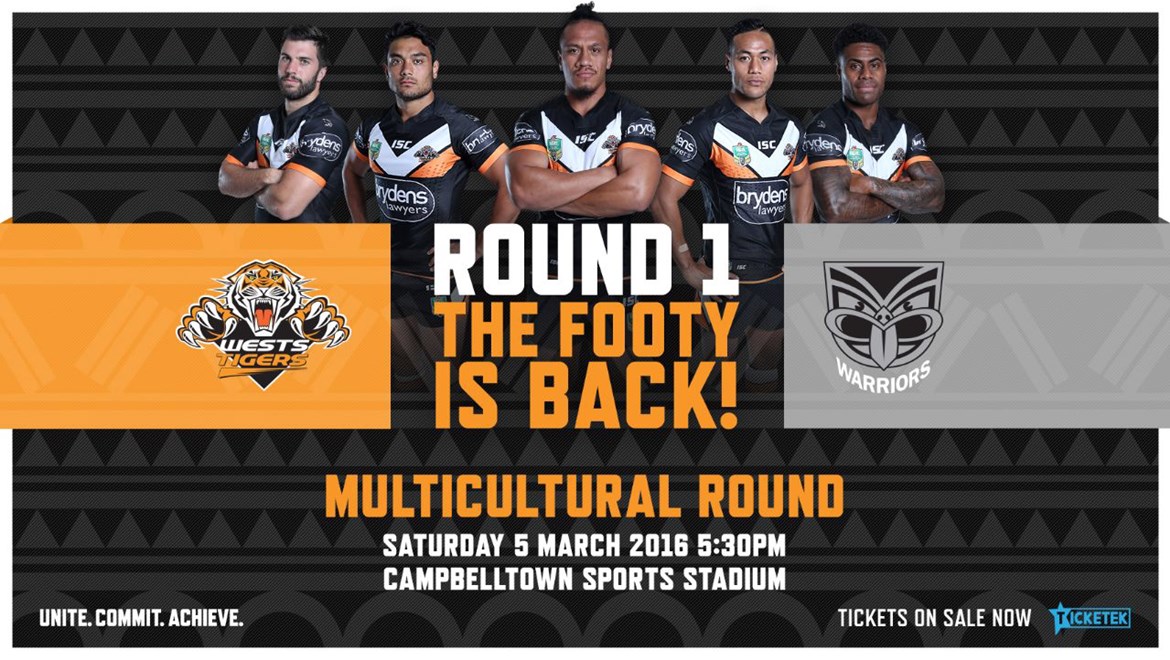 Wests Tigers Members and supporters are set to experience a range of off-field activities this Saturday with the Club celebrating the different cultures in its footprint at Round 1.
The opening game at Campbelltown Sports Stadium is the Club's Multicultural Round, with a host of activities and experiences available prior to Wests Tigers taking on the New Zealand Warriors at 5.30pm.
Spectators in the Eastern Grandstand will be a part of a special activation in the lead up to kick off. Those seated in Bays 17 through to 22 will each be given a large card, one side will have a Wests Tigers team poster, the other will either be coloured black, white or orange.
As the teams run out onto the field the crowd will be asked to raise their cards into the air, with the poster side facing them, creating a block of colour across the bays.
Attendees on the day can experience the following performances:
- 3pm – Afghan Group – Afghan Fajar Association – Drums - Forecourt
- 3.30pm – Indian Group – Mukti-Gupteshwar Mandir – Drums and Bess – Forecourt
- 4pm – Chinese Group – Pak Hok Pai – Drums and Dragon – Forecourt
- 4.30pm – African Group – Afrodisiaq – Drums and Dance – Forecourt
- 5pm – Manea Pacific – Drums and Dance – On Field
There will also be a number of activations that fans can take part in, including:
- 1pm-5.30pm – African Hair Braiding – African style hair braiding
- 1pm – 5.30pm – Maori Poi and Stick Making – Workshop where traditional Maori Poi and Sticks are made
- 1pm – 5.30pm – Multicultural photo booth – Eight cultural models available for photos
- 3pm-5.30pm – Live Artist – Live artwork demonstration where an artist will be creating a large piece over a number of hours
Be there for the first game of 2016 when we take on the Warriors! Get your tickets here!
FREE Interactive Workshops
Maori Poi - ball on a cord

The Poi was used, many years ago, by the indigenous Maori people of New Zealand to increase their flexibility and strength in their hands and arms as well as improving coordination.

Wahine (female) dancers perform the Maori Poi, a dance performed with balls attached to flax strings, swung rhythmically.

The Poi dance was originally used by the Maori women for keeping their hands flexible for weaving and by the men for strength and coordination required during battle. Poi are also used as a training aid for other ancient weapons like the Mere or Patu – short club

Attendees will be able to make their own Pois decorated in Wests Tigers colours.
Maori Stick Game/Dance (Ti Rakau)
Ti Rakau involves rhythmically tapping and throwing sticks. If played as a game (rather than learning for a performance) the difficulty or speed should be increased as the music progresses. The aim is to keep going for as long as possible without dropping your sticks.
On Saturday attendees can make their own sticks from kitchen roll inners and decorate them in the Wests Tigers colours.