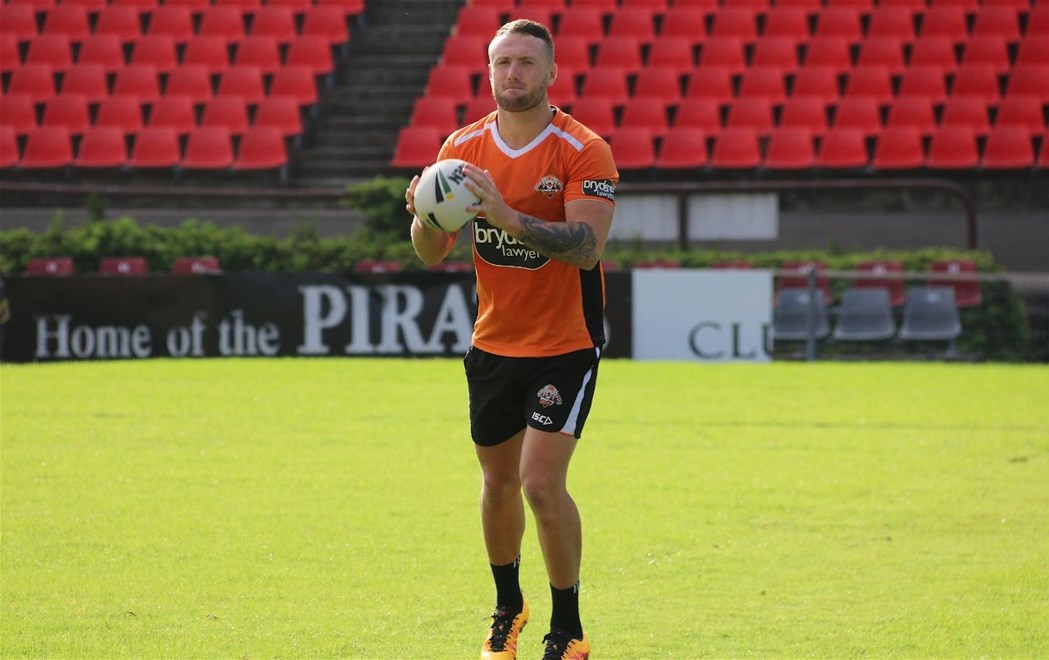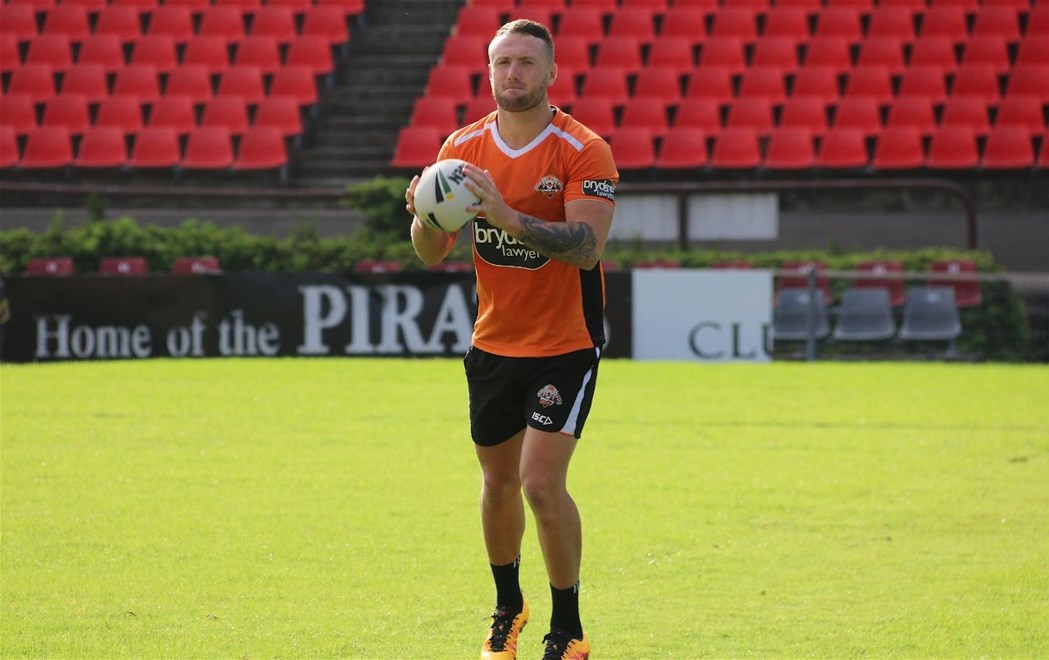 It might not be in his favourite position and it might not be in the sub-zero temperatures he was accustomed to in England, but you won't find Jordan Rankin complaining at all as he prepares to make his Club debut for Wests Tigers.
Named on the wing for his first game in the NRL since July 27, 2013, the 24-year-old Rankin has found a home on the left wing at Wests Tigers after impressing throughout the Club's pre-season and trial matches. And while perhaps more accustomed to playing fullback of five-eighth, Rankin is determined to make his return to the NRL a successful one — whatever the conditions, opponent or position that is required of him.
"I think it'll be a little bit of a shock out there on Saturday," Rankin said.
"I'm used to playing Round 1 at about minus-four, so the 30-plus degrees on Saturday will be interesting. I've only had the opportunity to play one season opener in 2012, and that was good fun so I'm looking forward to getting out there again on the field.
"When you train from November to February, six days a week, two or three sessions a day in the searing sun, it's hard because there's no reward at the end of the week where you can go and play in front of your fans. So I think Round 1 is great because there's a relief that you can do what you love every weekend with people cheering you on.
"This week is a great opportunity for us to show our fans and other teams in the competition what we've done in the pre-season and that we're here to play this year."
While Rankin admitted that the thought of playing on the wing wasn't something that crossed his mind when announcing his return to Australia, the Burleigh Bears junior said he was simply thankful to be in the team and able to achieve off his pre-season goal.
"I'm just grateful for the opportunity to be playing in Round 1," he enthused.
Be there for the first game of 2016 when we take on the Warriors! Get your tickets here!
"Being in that Round 1 team was definitely something that I set a goal of when I knew I was coming back to Australia, so it's nice to be able to kick one goal off the list.
"Having played mostly fullback over in England, I knew it was going to be hard to get into the team here because James Tedesco is an absolute freak.
"He's done some stuff in training and in the games that I've never seen anyone do before, so I knew it was going to be incredibly unlikely that I'd take a fullback spot off him.
"So for me, the aim was to find a spot that suited me and suited the team, and I think that spot on the wing is working in that sense. Tim [Simona] and I have worked up a really good combination over the pre-season and we've worked really hard to be ready.
"To be honest, I'm looking forward to playing there [on the wing]," he said.
"And if it means that I've got to play 250 first-grade games on the wing throughout my career to play here, then that's what I'll do."