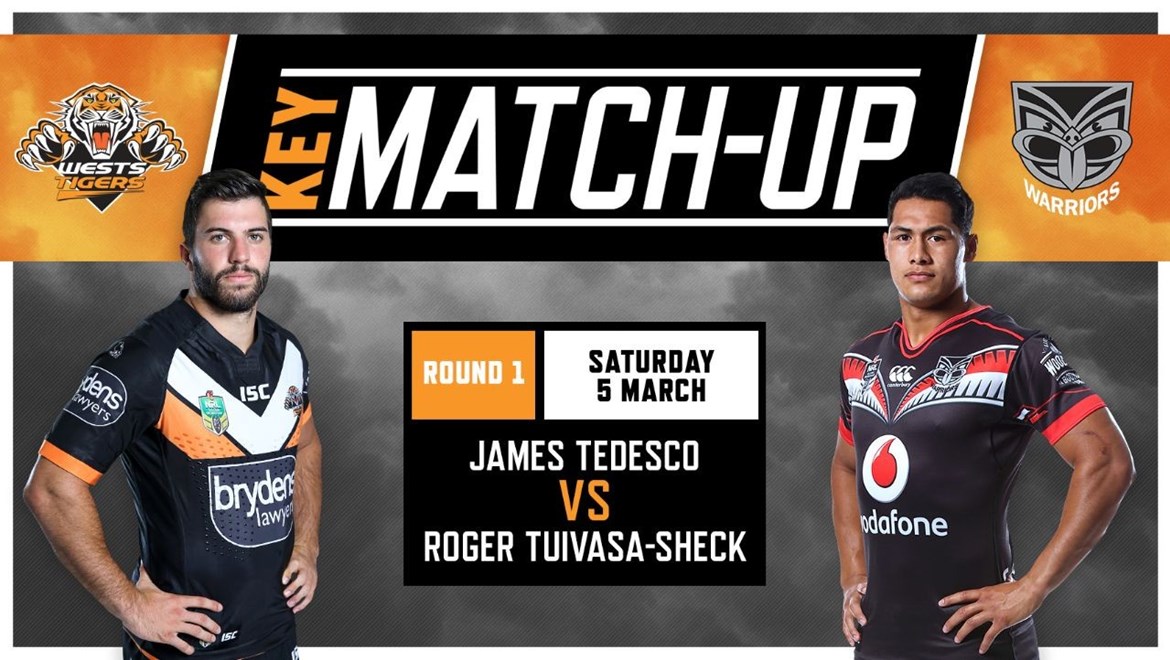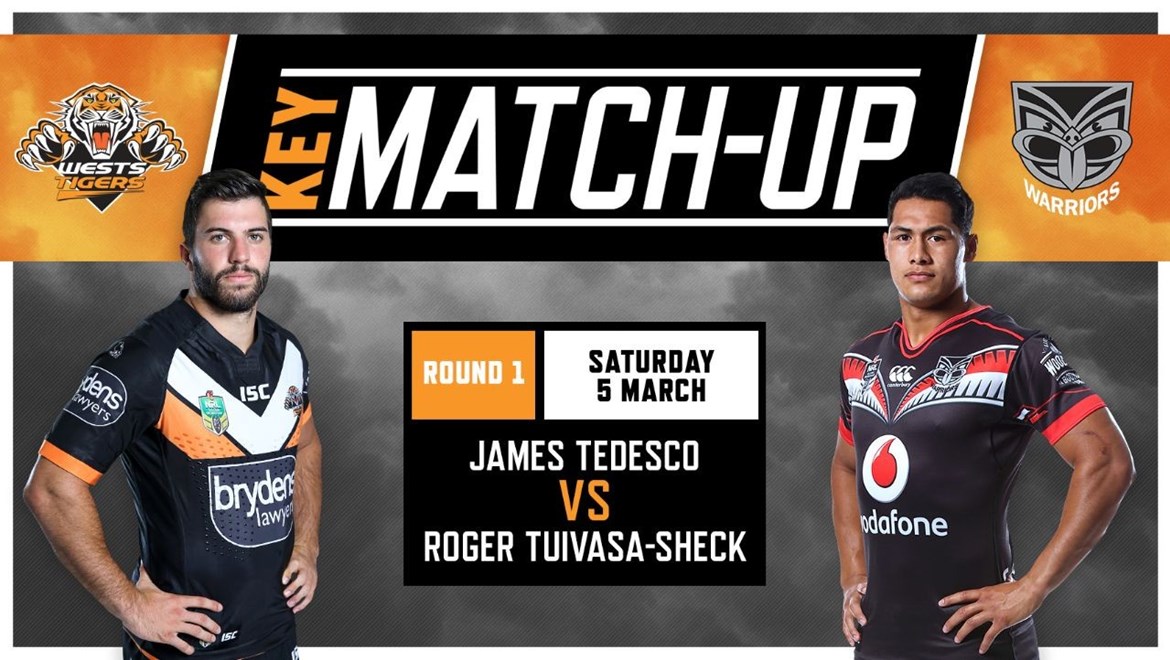 The footy is back and two of the best fullbacks in the game – James Tedesco and Roger Tuivasa-Scheck - go head-to-head to open the year in what is a blockbuster match-up.
The pair scored a combined 29 tries during the 2015 NRL season and fought out a tight battle for the Dally M Fullback of the Year award - with Tuivasa-Scheck eventually pipping Tedesco for the honours.
Not only did the pair score plenty of tries, but they set plenty up as well. Tedesco had a hand in 12 four-pointers during 2015, while Tuivasa-Scheck chimed in with an incredible 15 assists.
It remains to be seen how Tuivasa-Scheck will slot in to a Warriors backline that also includes dominant attacking strike-weapon Shaun Johnson – after playing such dynamic role for the Roosters over the past few seasons.
Becoming a leader…
Tedesco has joined a seven-man leadership group at the Club this and has vowed to take more of a hands on role guiding the side around the park in 2016. 'Teddy' joins skipper Aaron Woods, vice-captains Chris Lawrence and Dene Halatau, Matt Ballin, Sauaso Sue and Robbie Farah in a strong group set to guide the side forward this year.
New Colours…
After four seasons with the Sydney Roosters, Tuivasa-Scheck has made the move back across the 'ditch' as part of an impressive recruitment drive that includes fellow International Isaac Luke. The Warriors will field a completely new spine of Tuivasa-Scheck, Luke and Jeff Robson – with Shaun Johnson the only key playmaker remaining from the 2015 line-up.
History…
Tuivasa-Scheck has the wood over Tedesco – winning all three of their previous match-ups. This was obviously while Tuivasa-Scheck was playing with the Sydney Roosters. Tedesco's record against the Warriors isn't much better though with just one win from four games.
A big year for…
This season is a big one for both Tedesco and Tuivasa-Scheck as they look to catapult their respective sides back in to finals football. On a representative arena, Tuivasa-Scheck will be hoping to continue his strong performances for New Zealand, while Tedesco will be looking to secure a maiden NSW jersey after playing for City Origin last season.
What the Coach said…
"Obviously I've spent a fair bit of time with both Teddy and Roger," Wests Tigers Coach Jason Taylor told 2SM Radio earlier this week. "Roger's development is quite amazing, I remember his first game when I was Coach of the Roosters Under 20s side and we got a penalty. Roger ran down field and went to throw the ball in like a (Rugby Union) line-out; that was only three or four years ago. To see his development recently is quite amazing.
"Teddy has obviously played Rugby League longer than Roger but again his development over the past few years has been great to watch. The fact that he played every game last year was a massive milestone for him and I think it's going to help him enormously throughout this season. As last year went on he got better and he is going to be targeted a lot more this time around but has been working hard and is ready for it."