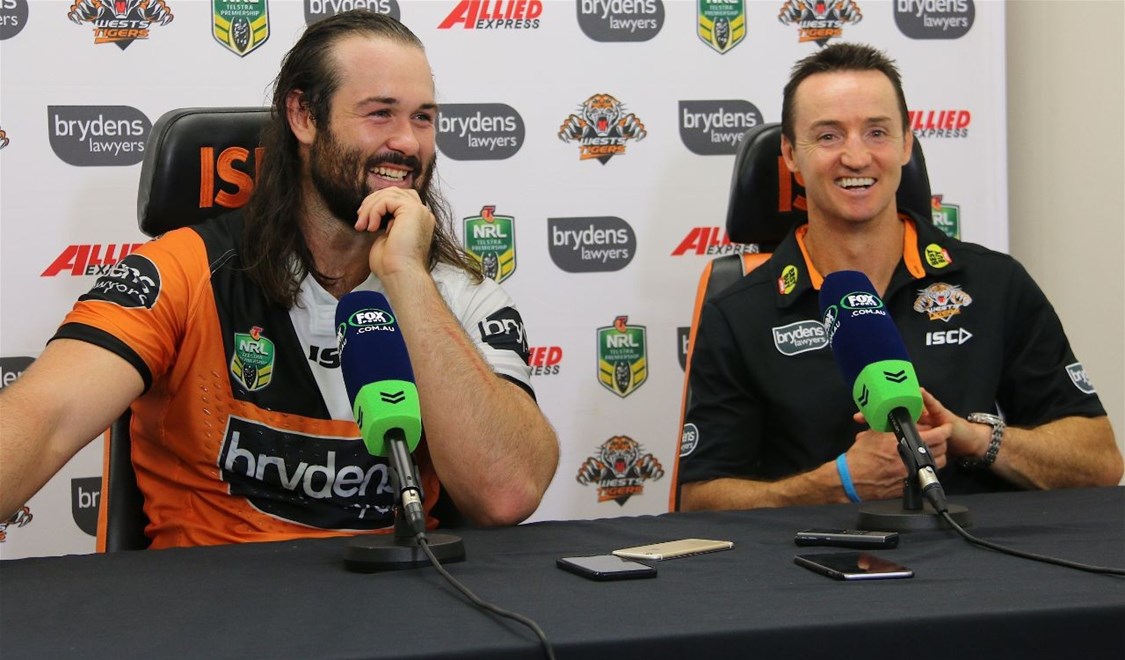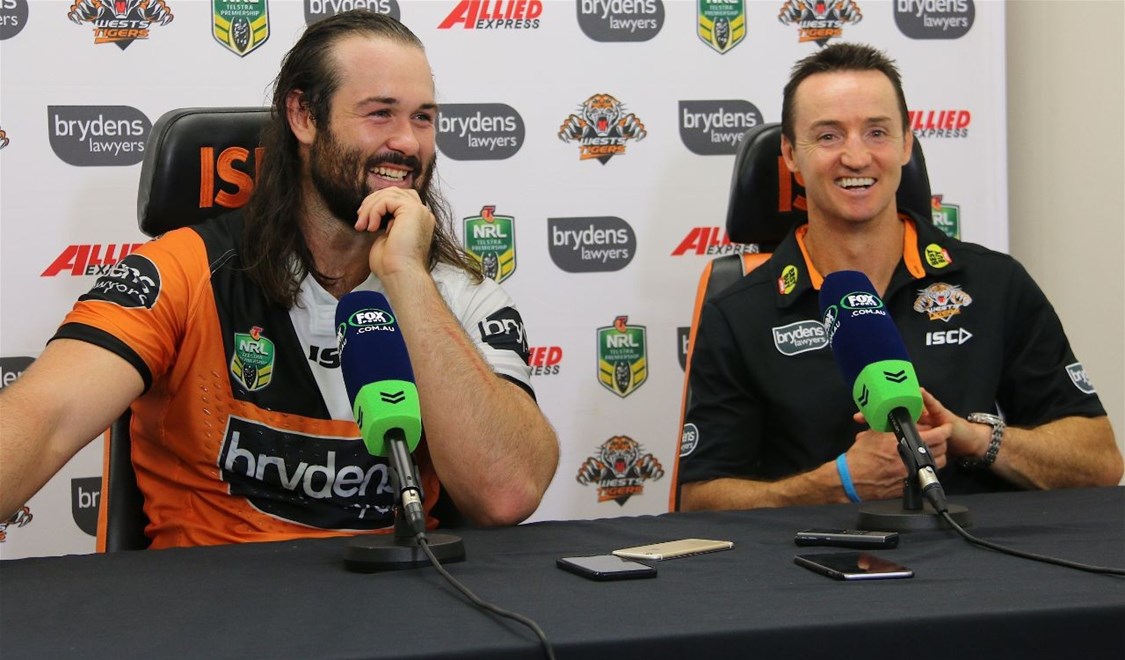 Wests Tigers NRL Coach Jason Taylor has praised his side's strong first half performance and in the dying stages of Saturday's match as Wests Tigers edged out the New Zealand Warriors with a 34-26 victory at Campbelltown Sports Stadium.
"Obviously what we did in the first half was more than enough and what we did in the second half wasn't, but we got there. We got the result," Taylor said.
"I don't think any of our players are happy about what we did with our second 40.
"They [the Warriors] got 26 points in the end but there was a lot of good try line defence from us as well tonight so there are good signs.
Despite the Warriors' second half comeback, Taylor said he was always confident his side could halt their opponents' momentum late in the game.
"There wasn't any stage where I thought we were gone but it got scary when you're leading like we did and they get to within two," Taylor said.
"You see that a lot in today's game and we could've packed up the tent, gone home and let them beat us but we didn't. We showed a lot of character.
"I saw the group come together, grit their teeth and say we're going to finish this off.
"That's not easy to do when the opposition gets the roll on like they had."
Taylor also took time to pay tribute to the Campbelltown crowd of almost 11,000.
"It was a great atmosphere," he said.
"We've worked hard in the pre-season and I thought the crowd played a big part in getting the guys home and we just want to thank them. We've got a Leichhardt Oval game coming up next week and we'd love to see support like we had today again there."
Be there for our first game of the year at Leichhardt Oval when we take on the Sea Eagles! Click here to get your tickets!