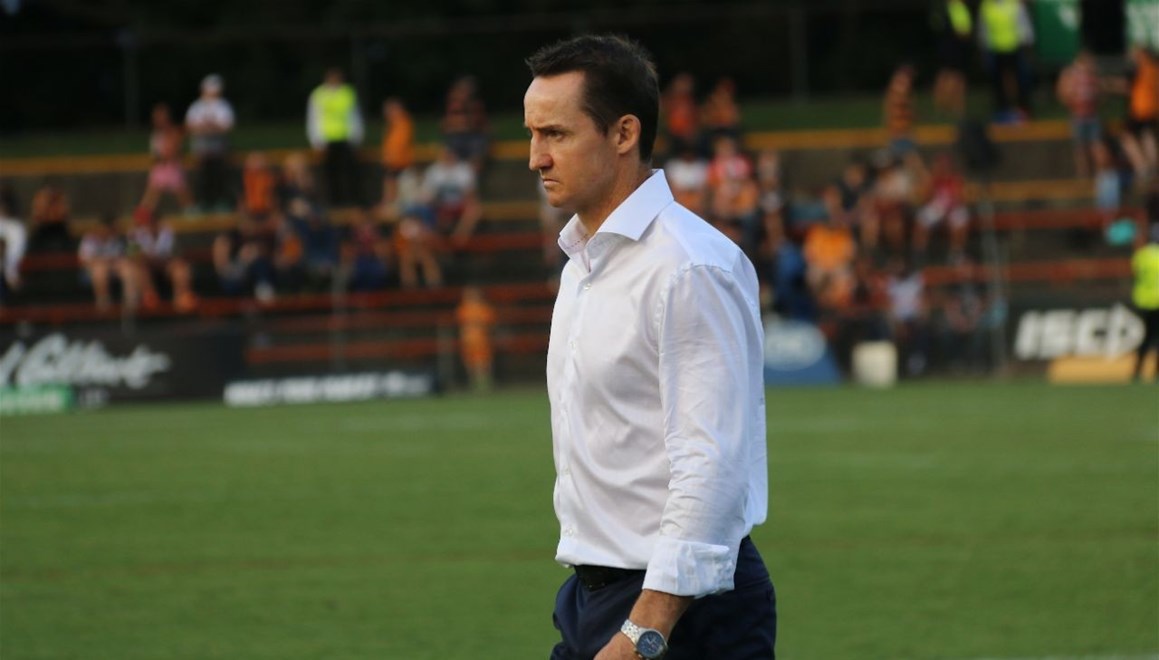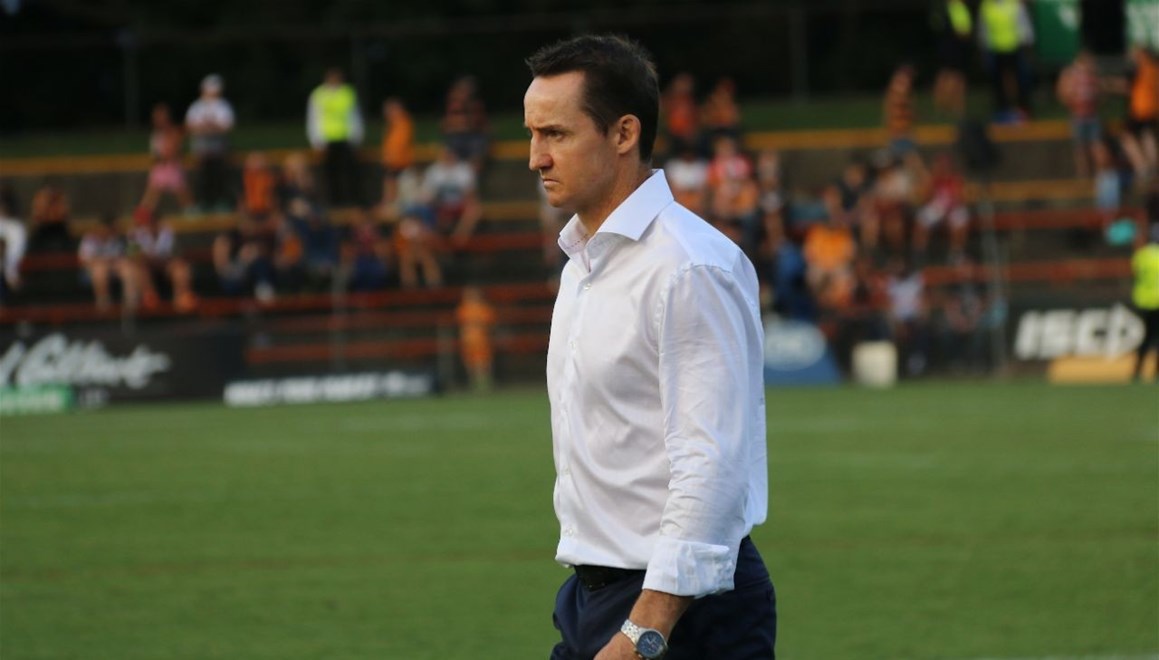 Wests Tigers Head Coach Jason Taylor and captain Aaron Woods have praised the side's forward pack for laying the platform for the outside backs in Monday night's 36-22 victory over the Manly-Warringah Sea Eagles at Leichhardt Oval.
"It was a good performance and I'm really happy with the way the guys fought hard in the second half, particularly when it got back 16-all," Taylor said.
"The crowd was superb — we're really excited about that.
"It's really positive for the Club.
"We've hit 10,000 members and we are heading in a great direction.
"It was the fight in our own half and the way the forwards carried the ball that was the key for me, it set a great platform for us."
With Curtis Sironen injured early in the first half, Taylor praised the skipper and bench forward Ava Seumanufagai for their ability to stay on the field to avoid a forced interchange.
"We had some guys do some really courageous stuff — Woodsy played the first half straight," Taylor said. "Ava Seumanufagai played 35 minutes in the second half and only came off late.
"We just needed him too, if he had to come off we were going to be in trouble, we would have used our last interchange way too early so there's a lot of fight there." Taylor said.
Woods echoed the thoughts of the Coach, praising the Club's forward pack as well.
"Big credit to Sauaso Sue and Tim Grant — I thought they stepped up really well, they laid the platform and were enormous," Woods said.
"It was an up and down game.
"It's disappointing to concede that try straight after halftime but the boys dug deep.
"We stayed nice and calm all game where as in the past we would blow those games. We just have to stick to what we know best and if we do that we go a long way to winning."
In case you missed it, click here to watch all the Match Highlights from the win.
Be there on Easter Monday as we take on the Eels at ANZ Stadium! Get your tickets here!