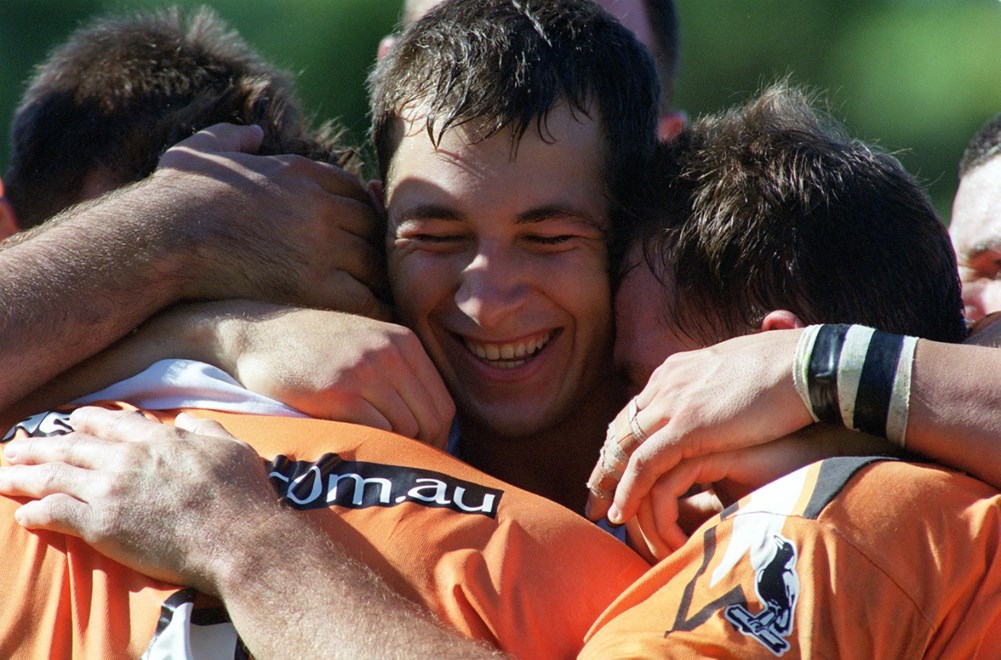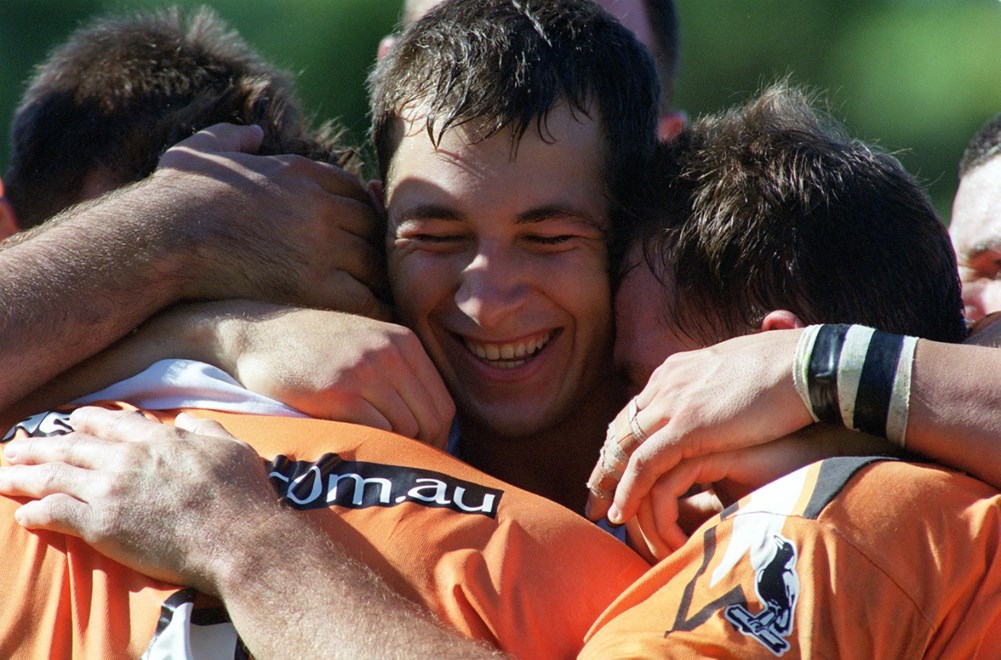 Wests Tigers will play their 400th NRL match this Saturday against the Gold Coast Titans at Cbus Super Stadium, and to commemorate the milestone, we're taking a look back at some of the finest moments in Club history from the 399 games so far.
To start, here's our top three moments from the games 1 to 100 in Wests Tigers history, with our top five moments from games 101 to 200 coming tomorrow afternoon!
Be there on Easter Monday as we take on the Eels at ANZ Stadium! Get your tickets here!
#3 — Wests Tigers vs. Parramatta Eels, Round 2, 2002
Wests Tigers went into their Round 2 clash against the Parramatta Eels as extreme outsiders, with the home side as long as $10 to take out the match. What the hosts would need was a big crowd to get them over the line, and the 15,502 that turned up at Leichhardt Oval on a hot Sunday afternoon certainly did their job — helping the home side to a 16-6 lead.
The Eels would come back, as was expected given the representative talent in their side, but the home side held firm, and emerged with a 22-16 win in the end thanks to tries from Joel Caine, Terry Hill, Mark O'Neill and Troy Wozniak, as well as Caine's three conversions.
FINAL SCORE — Wests Tigers 22 (Caine, Hill, O'Neill, Wozniak tries; Caine 3/6 goals) def. Parramatta Eels 16 (Lyon, Moodie, Widders tries; Burt 2/3 goals)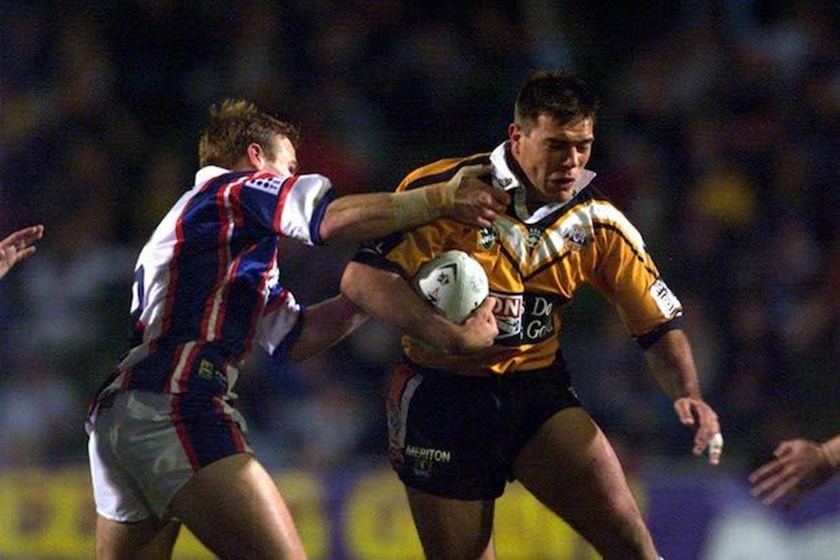 #2 — Wests Tigers vs. Newcastle Knights, Round 23, 2001
Newcastle came to Campbelltown Sports Stadium in late 2001 as one of the competition heavyweights, and after they had amassed a staggering 24-0 lead in just the first 30 minutes, it was seemingly a foregone conclusion that they would emerge with a victory.
However, despite trailing 32-12 just after half-time, Wests Tigers produced a stunning comeback to reduce the margin to 32-30 with minutes remaining, before Kevin McGuinness dived on a grubber from Owen Craigie to give the hosts the most incredible 36-32 win.
FINAL — Wests Tigers 36 (Caine, Craigie, Galea, McGuinness, Pearson, Richter tries; Caine 6/6 goals) def. Newcastle 32 (Kennedy 3, Albert, Bailey, Simspon tries; Peden 4/4, O'Davis 0/2 goals)
#1 — Wests Tigers vs. Brisbane Broncos, Round 1, 2000
Few games will start out in the memory as much as the first Wests Tigers game. Playing arguably the best team in the league at the time — the Brisbane Broncos — Wests Tigers hung tough with their opponents, scoring their first ever try through forward John Skandalis to level the match at 6-6 and eventually lead 14-6 at half-time.
The Broncos would fight back and take the lead late in the match, before fullback Joel Caine's third try of the afternoon saw Wests Tigers level the match at 24-24 at full-time.
FINAL SCORE — Wests Tigers 24 (Caine 3, Skandalis tries; Caine 4/5 goals) def. Brisbane Broncos 24 (Campion, Ikin, Priddis, Thorn tries; De Vere 2/2, Walker 2/2 goals)