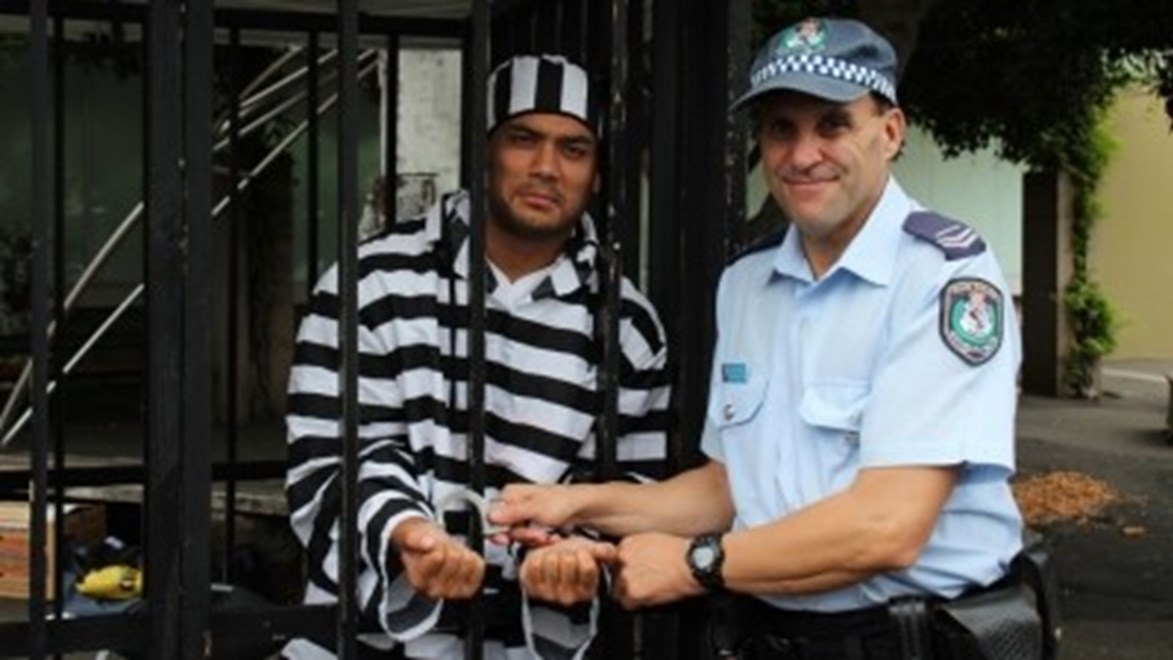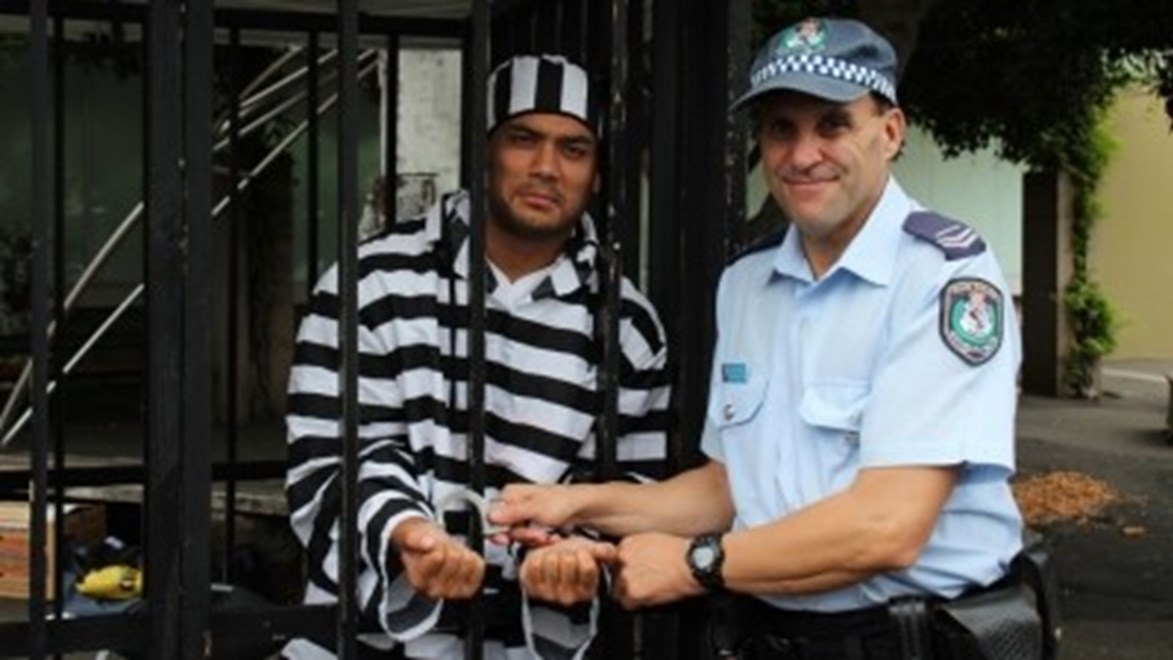 Wests Tigers players and staff are set to be locked up for a very special cause at Campbelltown Sports Stadium this Saturday.
Wests Tigers are supporting PCYC Campbelltown and the Time 4 Kids program to raise much needed funds for a range of programs.
Time 4 Kids will be located in the Kids Zone behind the Family Hill at Campbelltown Sports Stadium this weekend, with Wests Tigers players and staff set to spend time behind bars.
Wests Tigers have been working closely with PCYC Campbelltown through the Club's community programs and are proud to support Time 4 Kids.
In National Youth Week every year, PCYC's Time 4 Kids raises awareness and taps community support for PCYC's work with young offenders and young people at-risk.
Time 4 Kids is a great opportunity to get involved and work jointly with NSW Police in supporting the local PCYC.
Time 4 Kids gives business, community leaders, celebrities and volunteers the chance to be detained in a portable jail cell, usually under the supervision of a Police Officer. In exchange for their release, the detainee must raise bail for PCYC - a donation that supports the work of Police Youth Case Managers and the local PCYC.
PCYC police work to provide a safe environment in which young people are given opportunities to engage in fun, safe activities, and develop their leadership potential.
Time 4 Kids events showcase the work of PCYC Police and their work to help turn young lives around.
For more information visit. http://www.pcyctime4kids.org.au/
Don't miss Saturday afternoon footy in Campbelltown as we take on the Sharks!