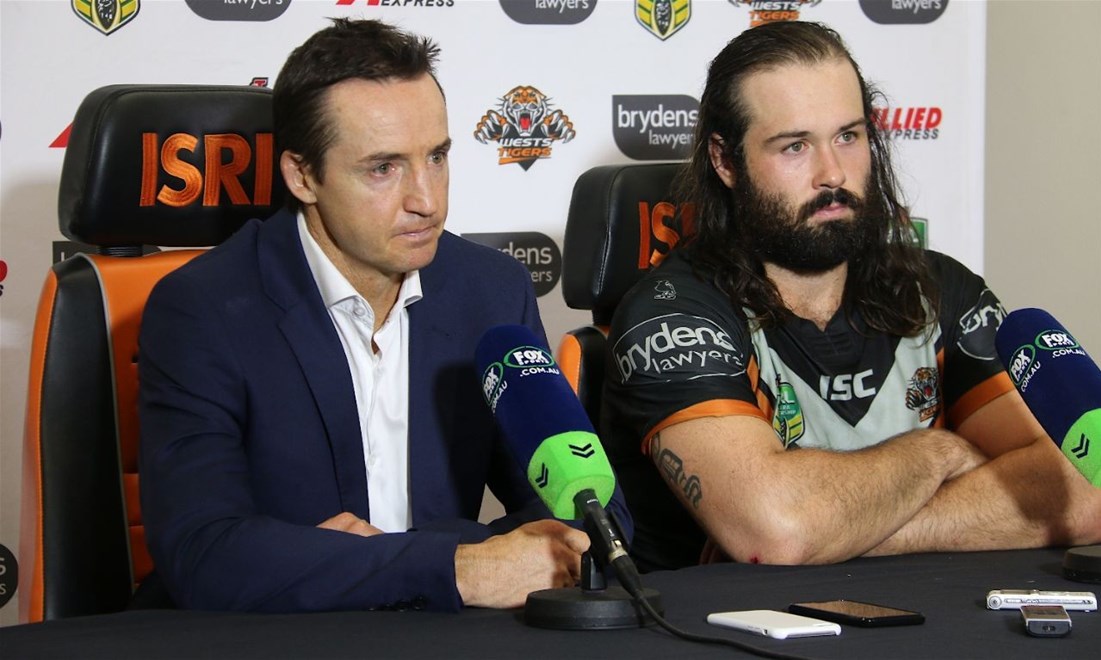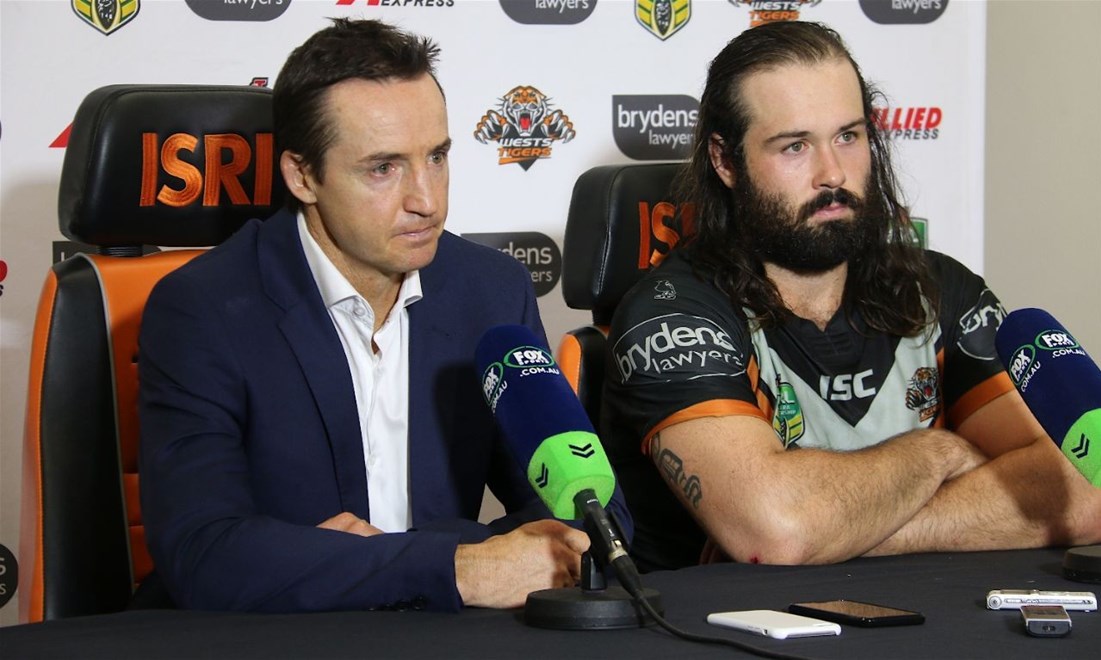 Wests Tigers Head Coach Jason Taylor and Aaron Woods spoke to the media after their 34-26 loss to the Cronulla Sharks at Campbelltown Sports Stadium today.
Taylor said he was disappointed with the second half performance of the side after a number of penalties were conceded that resulted in a weight of possession for the visitors.
"We gave the Sharks too much ball and made ourselves make too many tackles," he said.
"In the end it was 60 percent possession to them and 40 to us and you're not going to win in a game when its like that where it's one end to another.
"There were too many penalties conceded late in the tackle count that put pressure on us.
"We made nine errors which is not horrific but it's probably too many when you only have the amount of ball we had."
Captain Aaron Woods also echoed Taylor's thoughts on the game.
"Our completions and discipline wasn't good enough," he said.
"The last three weeks we haven't completed sets too well. The penalties we give away on the fourth and fifth tackle was just not good enough."
"What we did up until half time was great but the second half was very disappointing and not good enough," Taylor continued. "There was some good stuff there but it's just not 80-minute stuff and we have to control the game better. We can produce those points but that's only one point of the game and tonight we didn't manage the game well enough."
Wests Tigers will look to bounce back next Sunday when they take on the Newcastle Knights.
Be there for Sunday afternoon footy at Leichhardt Oval when we take on the Storm!