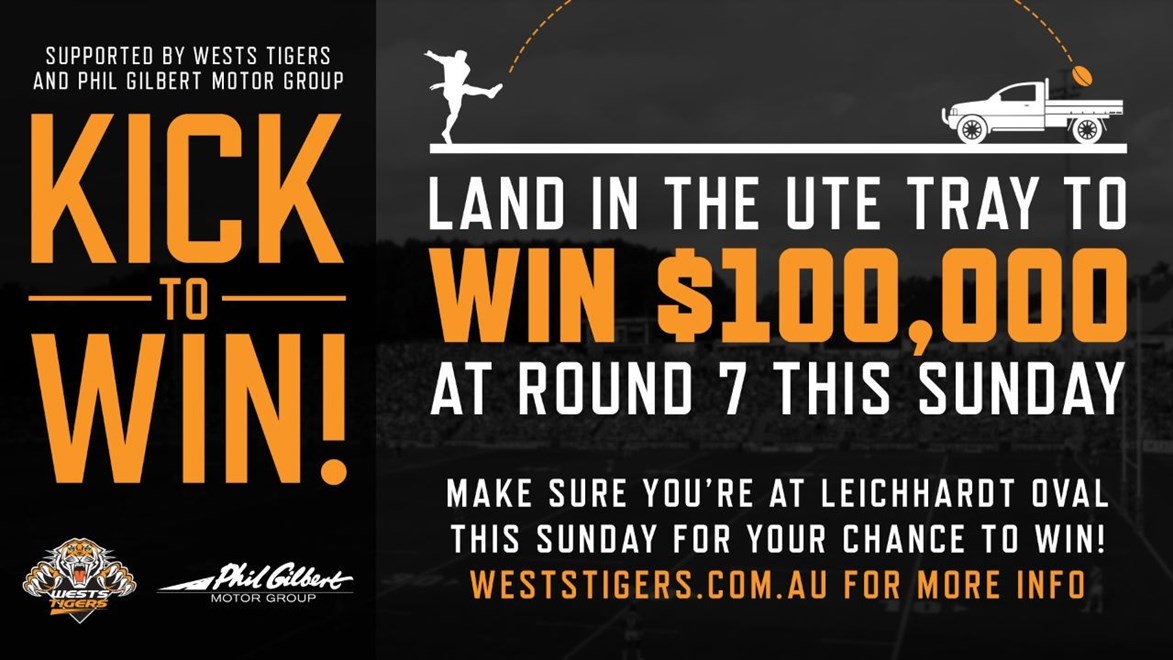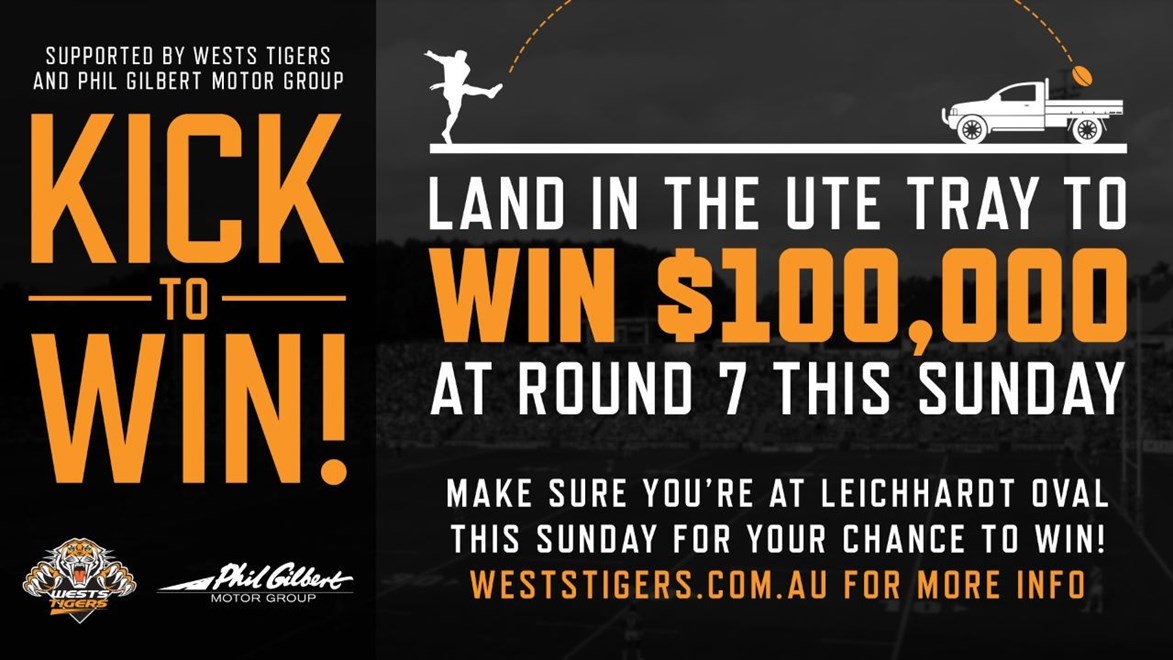 Wests Tigers and Phil Gilbert Motor Group are giving one fan the chance to win $100,000 at Leichhardt Oval this Sunday.
To take home the $100,000 all you have to do is kick a football from 40 metres and land it in the tray of a Phil Gilbert ute on the full. Simple? One catch. The ball must come to rest in the ute tray to win the cash!
Make sure you're at Leichhardt Oval when Wests Tigers take on the Melbourne Storm this Sunday for your chance to win.
To enter all you need to do is SMS your full name and email address to 0498 500 400 before 4pm this Sunday. The winner will be contacted during the first half of the NRL game and take the kick at half time.
Be there for Sunday afternoon footy at Leichhardt Oval when we take on the Storm and you could win!