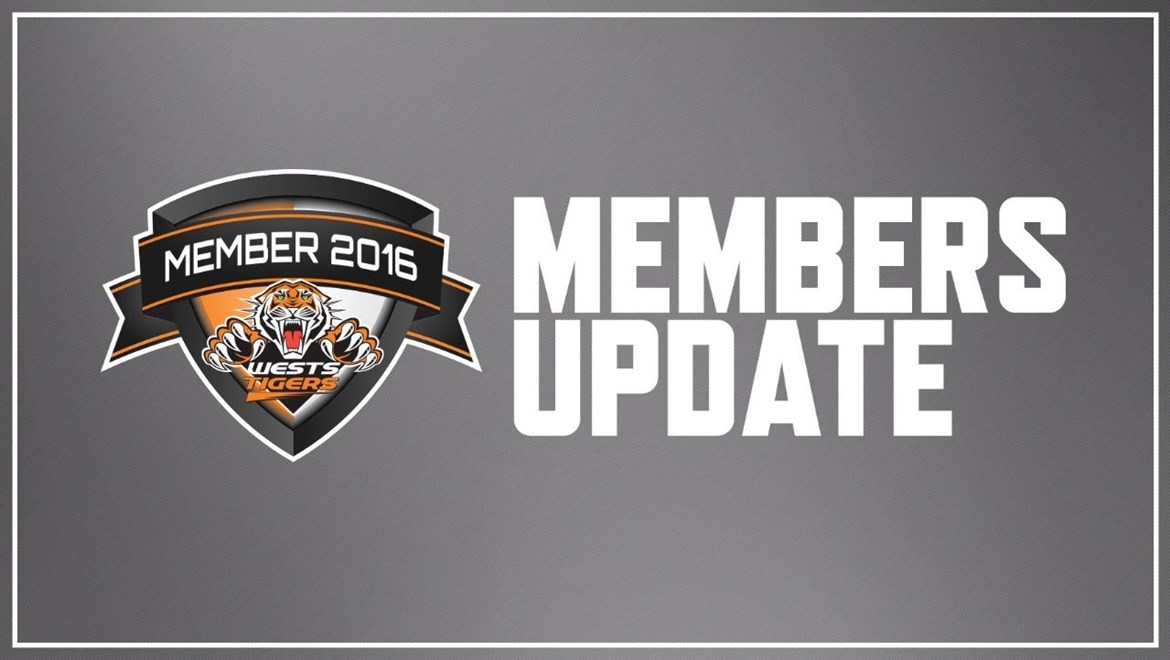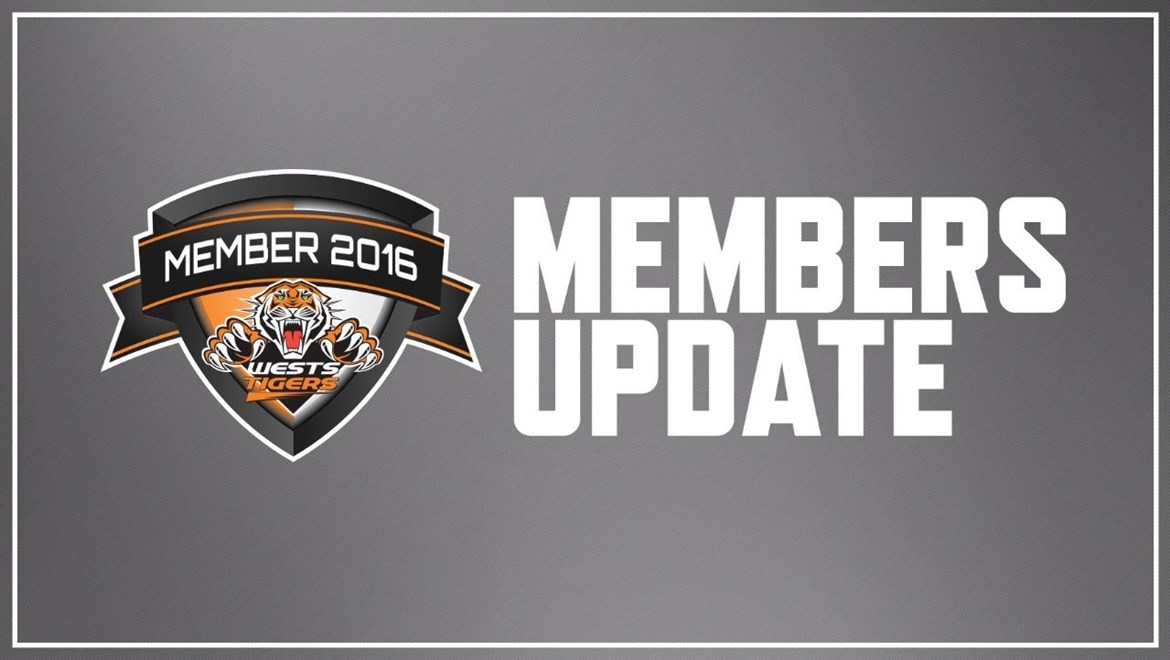 Wests Tigers will take on the Canberra Raiders in Round 8 on Saturday, April 23.
For all Match Day Information and Tickets, visit raiders.com.au (click here).
ROUND 9 — SOUTH SYDNEY VS. WESTS TIGERS
Please note, all members who have ANZ stadium as part of their membership package, will have access to our Round 9 AWAY clash against the Rabbitohs. Access will be via the Eastern side of the Stadium. General Admission via Level 1 and Premium Reserved on Level 4.
If you do not have ANZ stadium as part of your package, add it today (click here)!
Benefits include:
• Access to nominated reciprocal away matches at ANZ Stadium
• Access to Member's Only Terrace at ANZ Stadium
• Discounted parking and food and beverage at ANZ Stadium home matches
• Free train transport to all home matches at ANZ Stadium... and more!
Woodsy's Wolf Pack
Woodsy's Wolf Pack will be available all season long!
Package includes:
• 1 x General Admission Ticket to ANY Wests Tigers Home Match
• Standard 2016 Member Benefits
• Limited Edition Aaron Woods T-Shirt
* T-shirts can be collected on match day from the Membership Marquee. Sizes will be provided on a first-in-best-dressed basis, ranging from Small to 3XL. At the checkout, select which match you would like to attend and confirm payment details. Once processed you will automatically receive an electronic ticket to your selected match.
Members Only Discounted Tickets
ALL Wests Tigers Members have access to 'Flexi Tickets' – 2x General Admission Tickets for $30.00, which can be used at any home game in 2016.
These can be bought online by visiting www.weststigersmembership.com.au, by calling Wests Tigers on (02) 8741 3300 or at the Membership Marquee on Game Day!
2016 Membership Loyalty Program
Wests Tigers continue with our loyalty program in 2016, make sure that your details are up to date so that you can receive all communication from us include post, email and phone.
https://nrl.secure.force.com/nrlmembership/customLogin?clubId=103&profile=true
Members Only Merchandise Discount
Wests Tigers Members receive a 10% discount on all Wests Tigers Merchandise.
Purchase your Official Wests Tigers Merchandise today at https://roarstore.shopdesq.com/
To access your Members discount, simply enter your promo code at the checkout. Alternatively, present your 2016 Membership card at GearZone Campbelltown, Concord Roar Store or at either Merchandise outlet at this Monday's game.
Merchandise outlets will be located at both the Mary Street & Glover Street Entrances.
On-Field Jersey Unveil
As part of a new Wests Tigers Member tradition, 10 lucky Members will be selected at random from their seat to participate in a large jersey unveil on field for every home game!
They will also have access to the field to watch the team warm up!