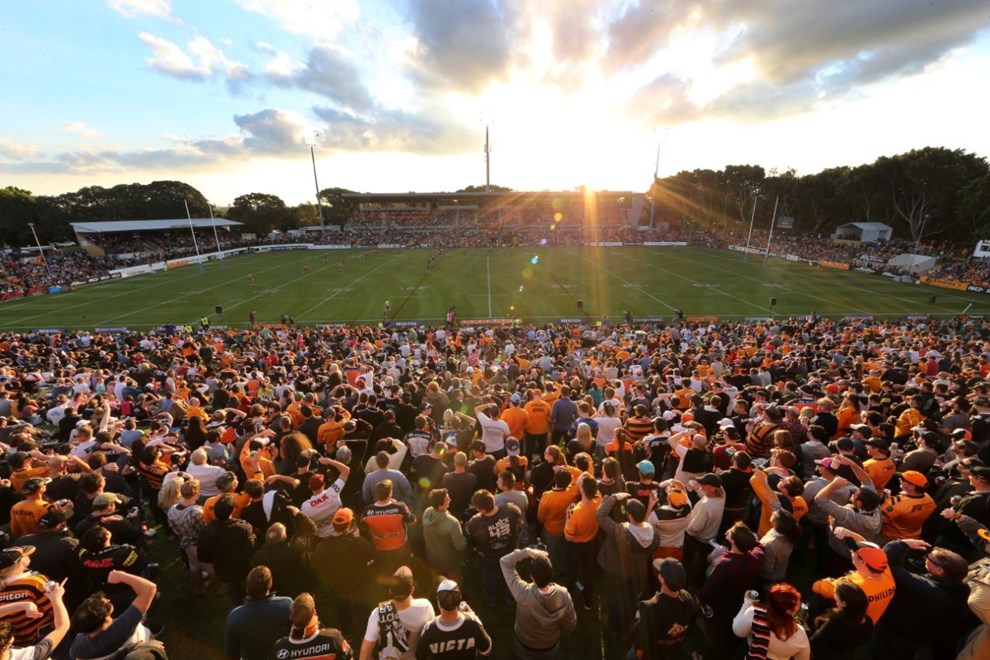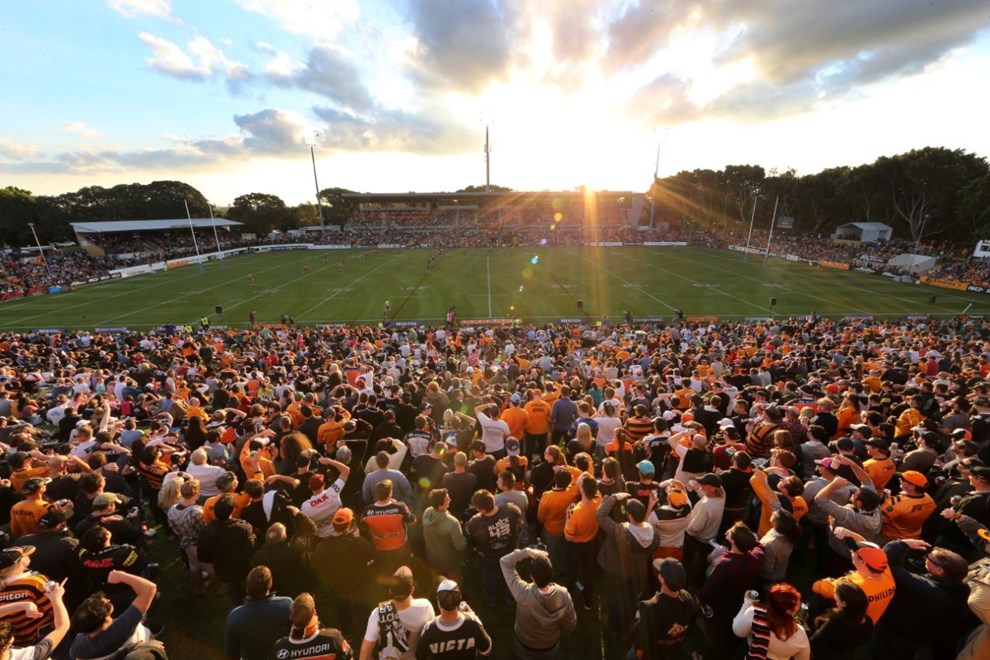 Balmain Tigers Legend Wayne 'Junior' Pearce will be celebrated at this weekend's game at Leichhardt Oval with the official dedication of the Wayne Pearce Hill.
Wayne will be there to see the Hill renamed in his honour, just before kick-off, when Wests Tigers take on the Melbourne Storm at 4pm on Sunday.
In a short ceremony to announce the dedication fans will be treated to an interview with Junior conducted by no other than teammate and fellow 80s star Steve 'Blocker' Roach.
Mayor of Leichhardt Cr Darcy Byrne, who proposed the renaming, said that fans of all ages should get down to the iconic oval this weekend to celebrate one of Balmain's greatest sons.
"Like so many local kids, I grew up with Wayne Pearce as my hero. His selflessness and commitment was an inspiration to a generation of local people," he said.
"It's only right that the greatest Tiger of them all be permanently linked to the Club's spiritual home.
"The reaction from Tigers fans has been overwhelming and I expect a huge turn out on Sunday to honour Wayne."
Pearce of course remembers the Hill fondly from his playing career, particularly his final game.
"I did a lap round at the end of the game and as I jogged around everyone on the hill stood up and threw streamers," he said.
"I remember the hill was packed and the fans had tears coming down their cheeks and for me it was a very special moment."
"It's a wonderful honour, there's only one hill at Leichhardt Oval, and there's only one Leichhardt Oval so for me it's very flattering indeed.
"The atmosphere at the ground here, as anyone will still tell you, it's just magic."
Pearce sold hot dogs at the Oval as a boy and later went on to play for the team throughout the 80s, making the Tigers a force to be reckoned with and captaining the team through grand final appearances in 88 and 89.
Wests Tigers will celebrate 1980s culture at this weekend's game, with 80s music, fashion and hairstyles on show at Leichhardt Oval. Tickets available via Ticketek.
The Club will also be giving one fan the chance to kick to win $100,000 at half-time, full details available at www.weststigers.com.au.