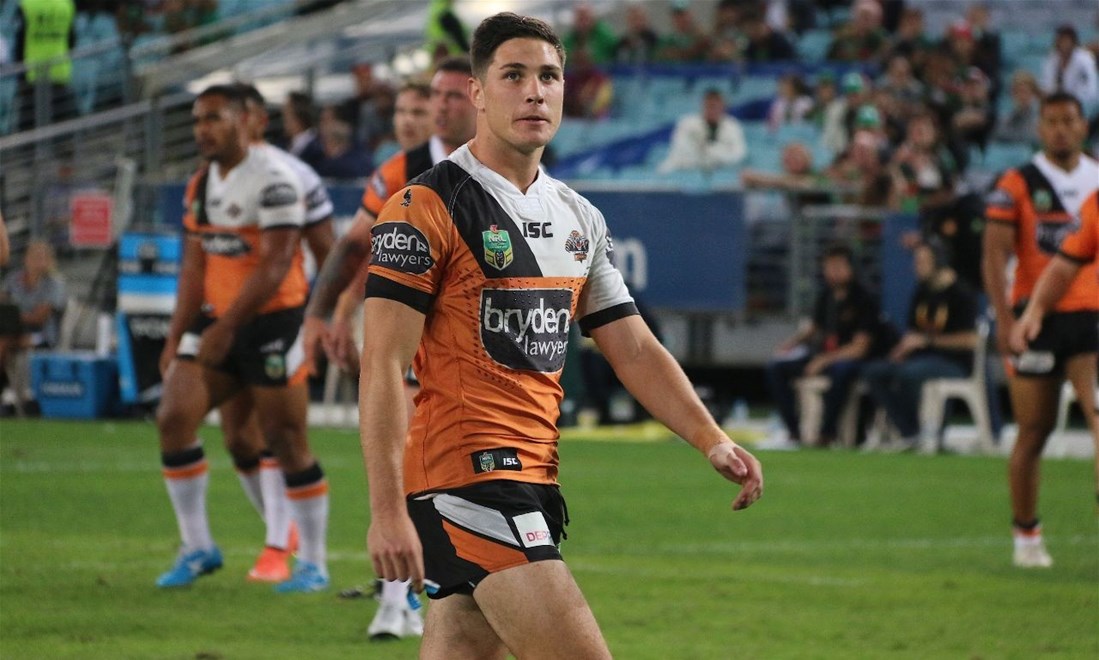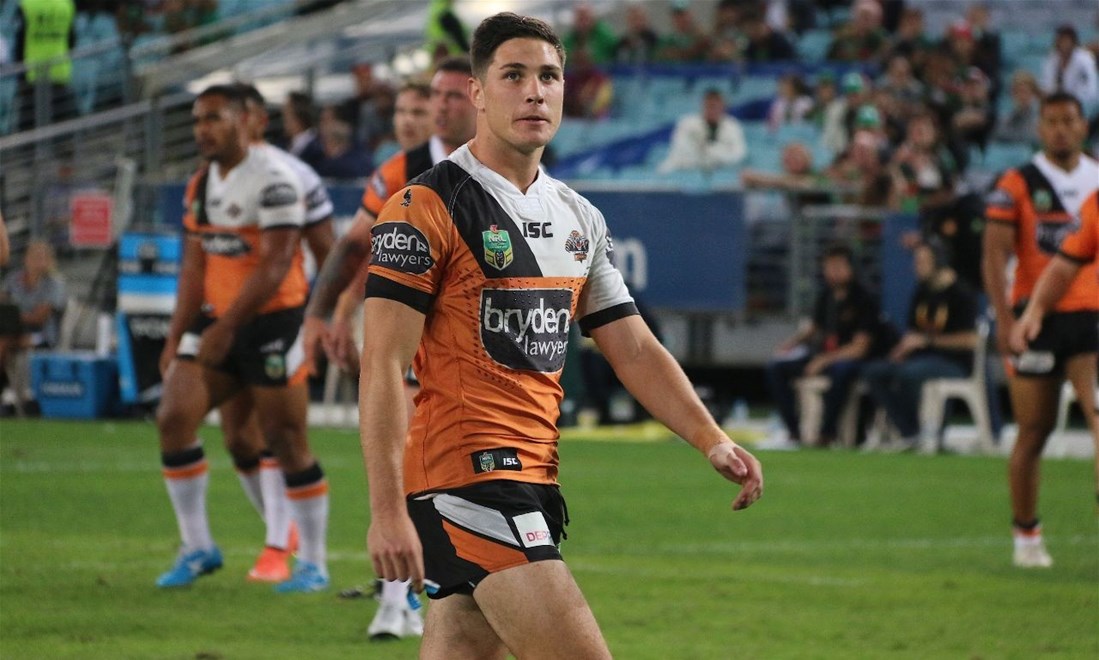 "WE had 10 seconds."
That's all the time that Wests Tigers Coach Jason Taylor had to make a decision about how to cover the loss of Mitchell Moses after his late withdrawal in the warm-up last night.
Having gone through the warmups prior to Thursday's clash against the South Sydney Rabbitohs, Wests Tigers returned to the sheds expected to run out as named earlier that night.
However, a spanner would soon be thrown in the works with Moses complaining of a sore quad, which would quickly spiral into an extraordinary few minutes for Taylor's men.
"The guys were literally back in the room in a huddle after warmups and our physio Peter Moussa told me that Mitch had come out of it with a bit of a sore quad," Taylor recalled.
"He told me he was going to strap him, so he did that and took him into the side room at ANZ Stadium right as the referees were telling us it was time to come on the field.
"Mitch was running in there to see if the strapping on his quad was going to help, but the word came back that it was no good and that he wasn't going to be able to play."
The problem for Wests Tigers was that several members — including co-captains Dene Halatau and Chris Lawrence — had began to walk down the tunnel to take the field at ANZ Stadium, completely unaware of the injury drama that was unfolding behind them in the dressing shed.
"I was gone," laughed Halatau. "I was basically on the field.
"We got halfway up the tunnel and got pulled back. Half the team was just about on the field we had to run back. JT had let us know what happened and what was going to happen."
"I wanted to let everyone know what was happening," added Taylor, "and I wanted to let them know of the positional changes. They all came back and we had the quickest of conversations because we needed to get on the field, but I thought the guys did a great job of dealing with it.
"We had 10 seconds of how we were going to make the changes, and for those guys who did have to change — Lawrence, Lovett, Chee Kam — what a great job they did."
Be there as Wests Tigers wear their first ever Indigenous Jersey against the Bulldogs!