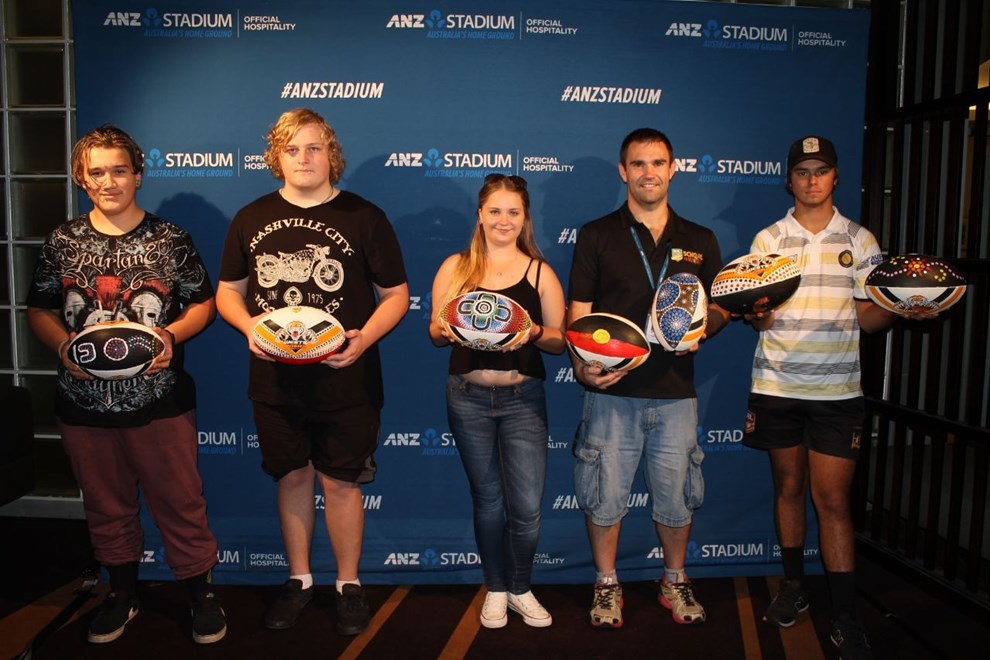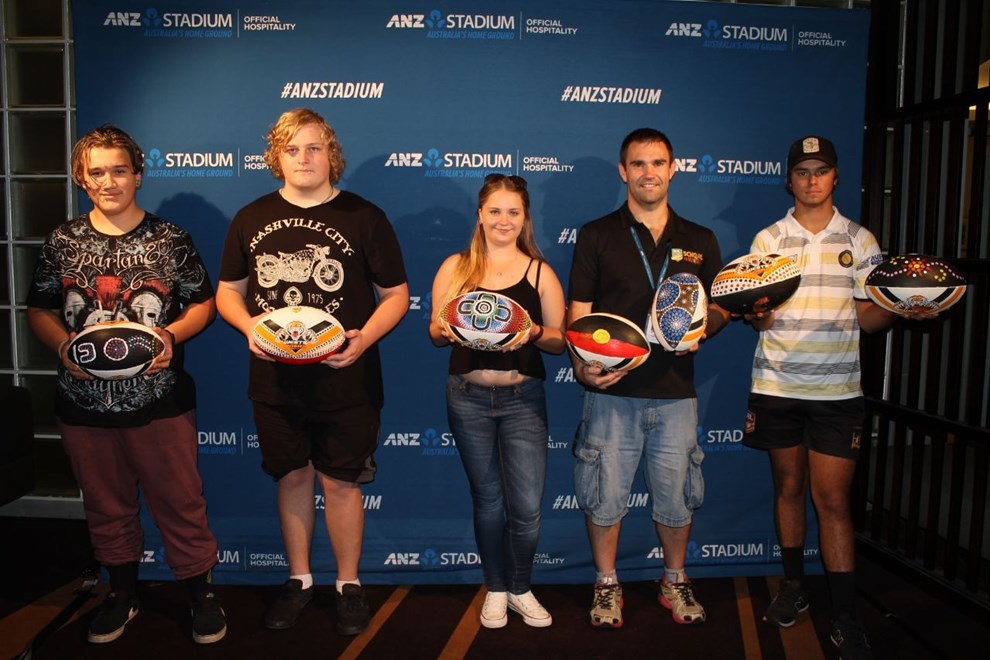 In preparation of next week's Indigenous Round students from Wests Tigers' NRL School to Work program gathered at ANZ stadium to share their knowledge and expertise in designing footballs with traditional Indigenous artworks.
At the workshop students were able to show their artistic abilities and create some fantastic artworks.
Schools from across the Wests Tigers catchment have participated in the painting of footballs which will be presented to the Club in the week leading up to the Indigenous round celebrations.
The students have stated that the workshop really allowed them to connect with their culture as well as share their knowledge of Indigenous art with others, and many found it to be a relaxing and rewarding experience.
One ball will be presented to each player which they will hold while running out onto the field for the clash with the Bulldogs at ANZ Stadium on Sunday 15 May. These balls will then be given to fans in the crowd ahead of kick off.
Be there as Wests Tigers wear their first ever Indigenous Jersey against the Bulldogs!