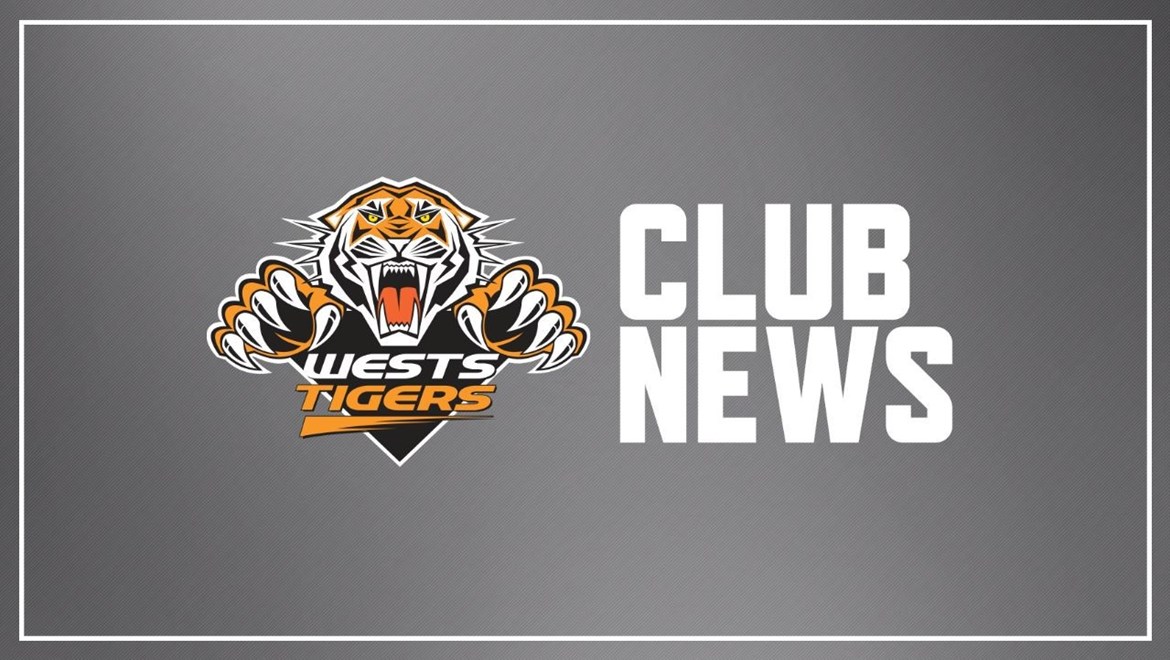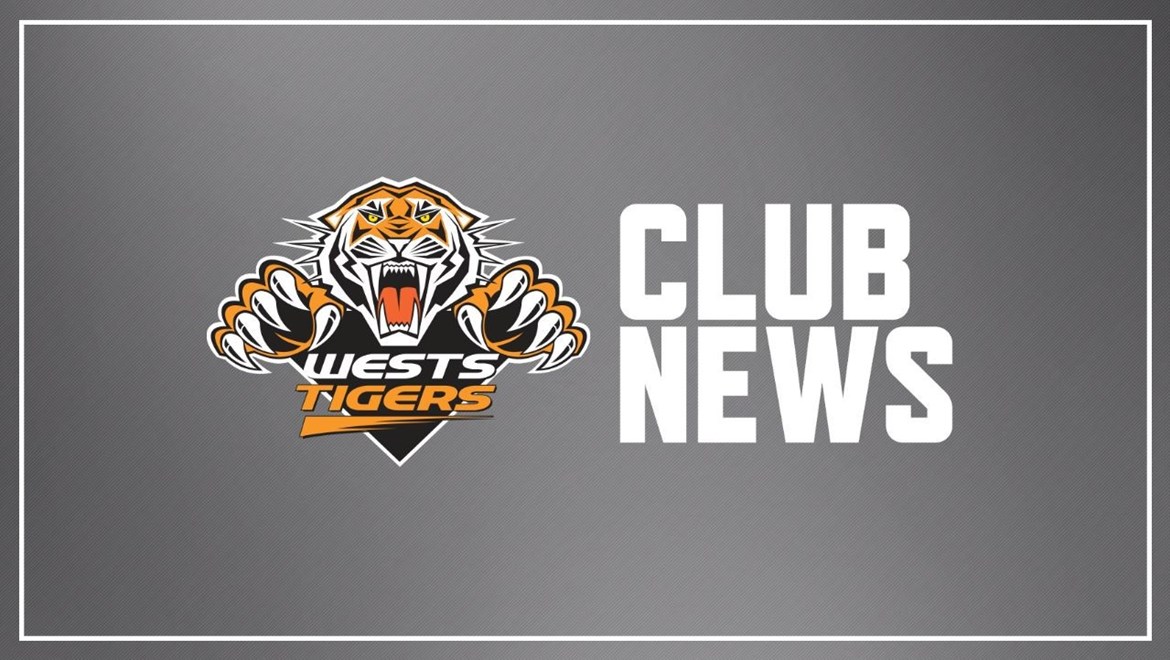 A message from Brydens Lawyers Principal, Mr Lee Hagipantelis:
This weekend marks the beginning of the West Tigers' Family Round. One of the greatest things about rugby league for me is the way the game embraces families. Seeing younger generations grow up with the game – parents encouraging young children to support their team (and sometimes the heartbreak of your child loving a different club to yourself!), from bringing the family along to games, to throwing around the footy in the backyard and family lunches with the football on in the background; rugby league is a big part of family life for millions of Australians.
To celebrate their Family Round, on Saturday the Wests Tigers are hosting a special day of activities at Campbelltown Stadium as they take on the Newcastle Knights. Our friends at Variety – The Children's Charity are the game day charity partner and cars participating in this year's Variety Brydens Lawyers B to B Bash will be at the ground and children who have benefitted from the work of Variety will be running on with the players and forming a guard of honour. The day promises to be full of fun for everyone, activities include a giant Ferris Wheel, a kids zone with inflatable games, face painting, balloon benders, a Minions & baby T-Rex mascots, roaming musicians and much more. All fans will also have an opportunity to "Take to the Turf" after the game and score a try or kick a goal of their own. The Brydens Lawyers team will also be on site, so make sure you and your family get to Campbelltown Stadium early to take full advantage of this special day for families. The Wests Tigers are offering family tickets for only $50, click here to get yours.
I am conscious that all not all families are in a position to enjoy a day of fun sometimes. The greatest privilege that myself and all of the team at Brydens Lawyers have, is being able to go home to our families at the end of the day. For us, the work that is done by two of our charitable partners, Variety Australia and Heartfelt Homes, never fails to remind us just how lucky we are and what a difference any gesture and donation can make to a family in Australia who are going through a difficult time. Please find below two stories that have particularly touched us, we wish both families involved all the very best and we thank them for inspiring us to do what it is we do and allow us to be in a position to help. If you would like to learn more about the work of Variety Australia and Heartfelt Homes, or make a donation, please click the links below.
We have another big week of free Legal Centres across Sydney. You can get your free legal advice and consultation today at Penrith Panthers, next Wednesday at Bulldogs Canterbury Leagues Club and next Thursday in Roosters territory at Easts Leagues Club. Full details below.
On Sunday the team will also be Pepper Stadium to see the Penrith Panthers take on the Gold Coast Titans and at ANZ Stadium to see the Canterbury-Bankstown Bulldogs take on the Sydney Roosters, so make sure you stop by and say hello and get your Brydens Lawyers showbag.
Finally, thank you to everyone who has entered our State of Origin ticket giveaway competitions. It's great to see people are as excited for Origin 1 as everyone at Brydens is. If you haven't entered already, please see details below or visit our Facebook Page.
I wish you and your family well, and I look forward to seeing as many people as possible at Family Day at Campbelltown Stadium this Saturday.
Lee Hagipantelis
Sophie's Story – The work of Variety Australia
Described by her family as 'fearless and larger than life' Sophie doesn't let anything stand in her way. Born with Albinism and vision impaired, this hasn't stopped her living every day to the full.
"She just goes for it in everything she does," her mum Helen said. "She is our hero and exceeds our expectations every single day."
A talented swimmer and musician, Sophie has to overcome many challenges to continue doing what she loves. As part of a musical family Sophie wanted to learn the piano. After much research Helen came across the 'play based' method of learning piano, developed for people with vision impairment, and found a local teacher who could teach Sophie.
Variety was able to step in and help the family by providing Sophie with a scholarship to fund her music lessons so she can continue doing what she loves.
Since starting the piano, Sophie has performed on national TV and at concerts with more than 500 people in the audience with her greatest dream to one day be a famous musician and singer. You can see Sophie dazzling on the piano here. To read the full story and other stories of kids who Variety has helped, please click here or visit the Variety Australia website.
Keeping Families Together – The work of Heartfelt Homes
Every single day, the dedicated team at Heartfelt Homes works to keep families together by finding and providing accommodation for patients and their families in need across Australia, due to medical emergencies.
Serious illness and accidents can have a devastating effect on families. As well as all the fear and uncertainty, there are the practicalities of managing the family when a loved one is away in hospital, often for extended periods of time.
Research shows that family presence in the hospital helps people heal faster and cope better. Staying close by allows people to better communicate with their loved one's medical team and improves adherence to complicated treatment plans.
"Our young daughter was diagnosed suddenly with an extremely rare kidney tumour and required major surgery to remove her kidney. Because it was so sudden, we hadn't been able to plan ahead, financially or otherwise so we were extremely grateful to Heartfelt Homes and Brydens Lawyers for providing us with accommodation. In emergencies like this, there is not always help from the hospital and we hadn't had chance to think it through as our concern was for our daughter, not where we would be sleeping.
The social worker allocated to us in the hospital advised us of Heartfelt Homes services, the hotel they provided was great, close by and very amenable. Heartfelt Homes is such a wonderful and essential service that I would highly recommend to any family in need of somewhere to stay near the hospital. A truly fantastic service which without it I don't know where my family would have slept!
Thanks to all your donors and supporters and thank you to Brydens Lawyers for supporting the work of Heartfelt Homes. If you can, please please supporting this amazing service, they are a lifesaver and I don't know what my family would have done without them."
To read more stories about the families who have been helped by Heartfelt Homes please click here or visit Heartfelt Homes' website for more information about their work.