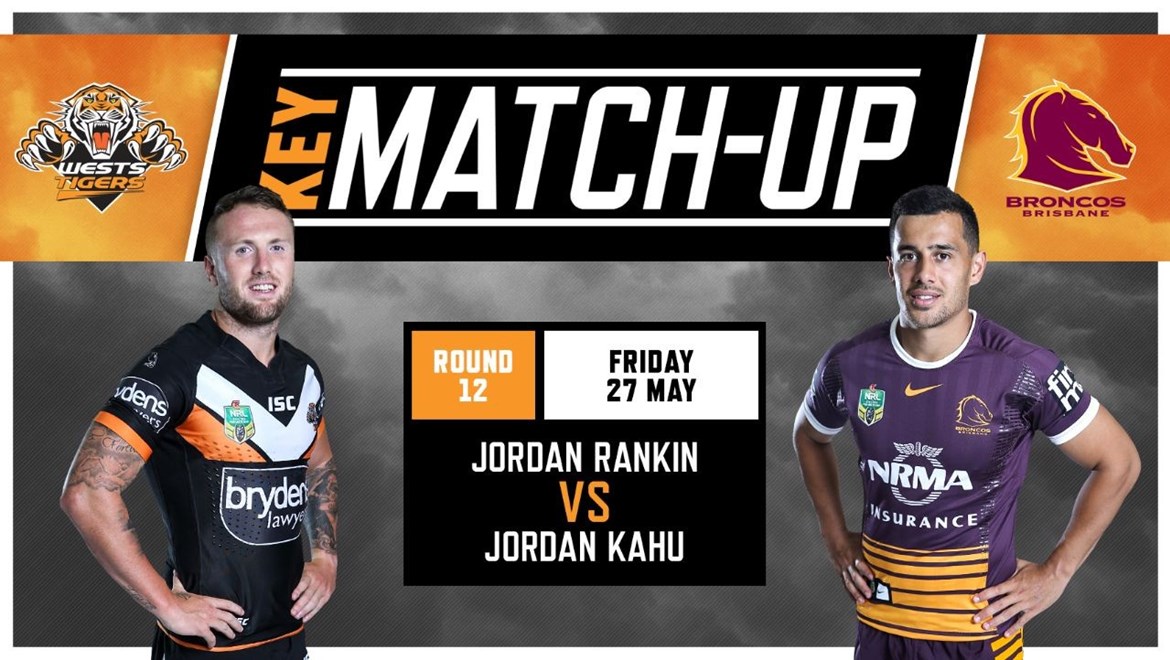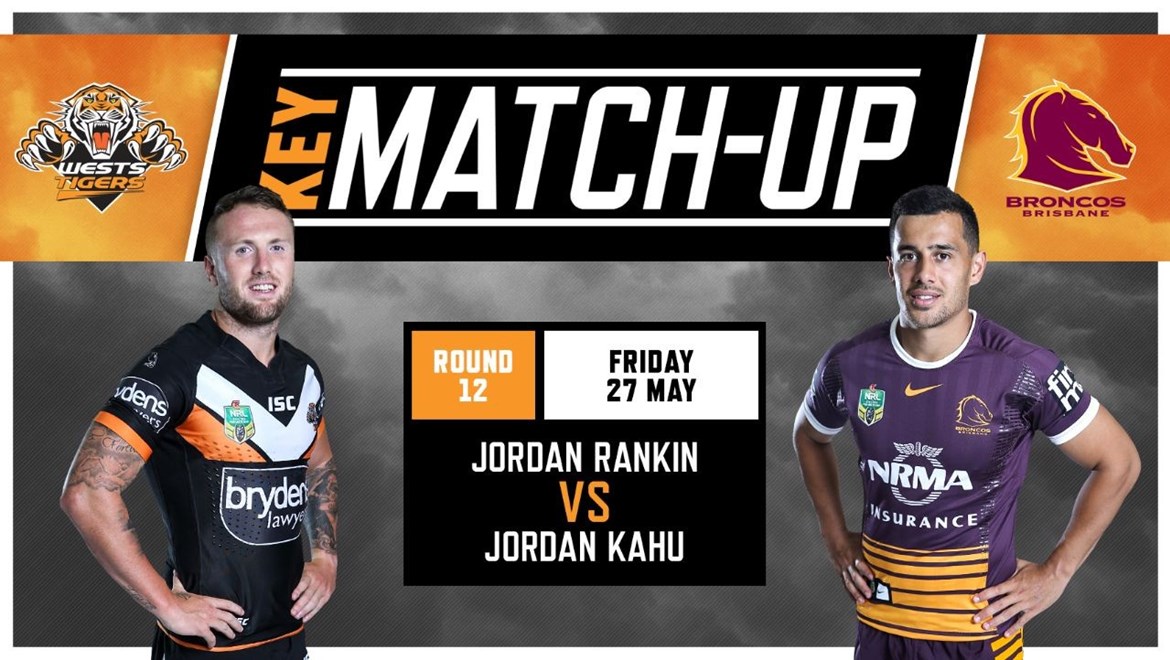 The two Jordans on the team sheet– Rankin and Kahu – go head-to-head tomorrow night in an exciting battle of the fullbacks at Suncorp Stadium.
Both players will don the number one on their backs, with the Wests Tigers and Broncos missing their regular custodians this week.
James Tedesco has been missing the past few games with a shoulder injury, while Darius Boyd is one of six Broncos players in the Queensland Origin squad.
Rankin has made a successful return to the NRL from his stint with Hull FC in Super League, playing every minute of every match this season for Wests Tigers.
The former Titan has scored six tries in his 11 appearances and is one of just five Wests Tigers players to have gained over 1000 metres.
Similarly to Rankin, Kahu has played all 11 matches in 2016 and has impressed during his time on the wing with eight tries.
The New Zealand International gets his first shot at fullback for the Broncos this season and will look to combine well with the dangerous halves pairing of Anthony Milford and Ben Hunt.
It's an eerily similar match-up this week between Rankin and Kahu: both players have the same first name, started the year on the wing, are goal-kickers for their respective teams and have played every match in 2016.
Look out for an exciting battle between these two in-form fullbacks tomorrow night, with the Broncos looking to bounce back after a loss against North Queensland and Wests Tigers looking to string consecutive wins together for the first time since Round 1 and 2.
History…
Not surprisingly, Rankin and Kahu have never played each other in first grade.
This will be the first time that Rankin has ever played the Brisbane Broncos in his 28 NRL game career.
On the other hand, Kahu has only played once against Wests Tigers in his career – last year's 42-16 victory at Suncorp Stadium.
Always there…
While four Wests Tigers players have played all 11 matches this season (Rankin, Ava Seumanufagai, Josh Aloiai and Kyle Lovett), Rankin is the only one who has played every minute of every game.
Rankin has played 885 minutes of NRL football already this year – a great effort considering it's his first season back from Super League.
Battle of the goal-kickers…
Rankin and Kahu will once again take on the goal-kicking duties for their respective sides tomorrow night.
Rankin currently has a 60% strike-rate, however he is coming off a four from four effort against Newcastle last week – with those strike proving crucial in an eight-point victory.
Kahu is striking at 76% in 2016, with an impressive 20 from 26 conversion attempts.
What he said…
"They're just consistent," Rankin said of the Broncos. "That's why they're so good.
"They just play for the full 80 minutes regardless of who they're playing and what the scoreline is, and more times than not, they tend to win a result in the last 10 minutes of games.
"That's something we've got to make sure that we stay strong with this Friday.
"If we don't complete our sets and if we don't play toe-to-toe with them throughout the game, it's going to be a tough night at the office. We need to make sure that we stay switched on for the full 80 minutes otherwise the score could be anything."
WATCH: Rankin – Consistent Broncos are biggest test