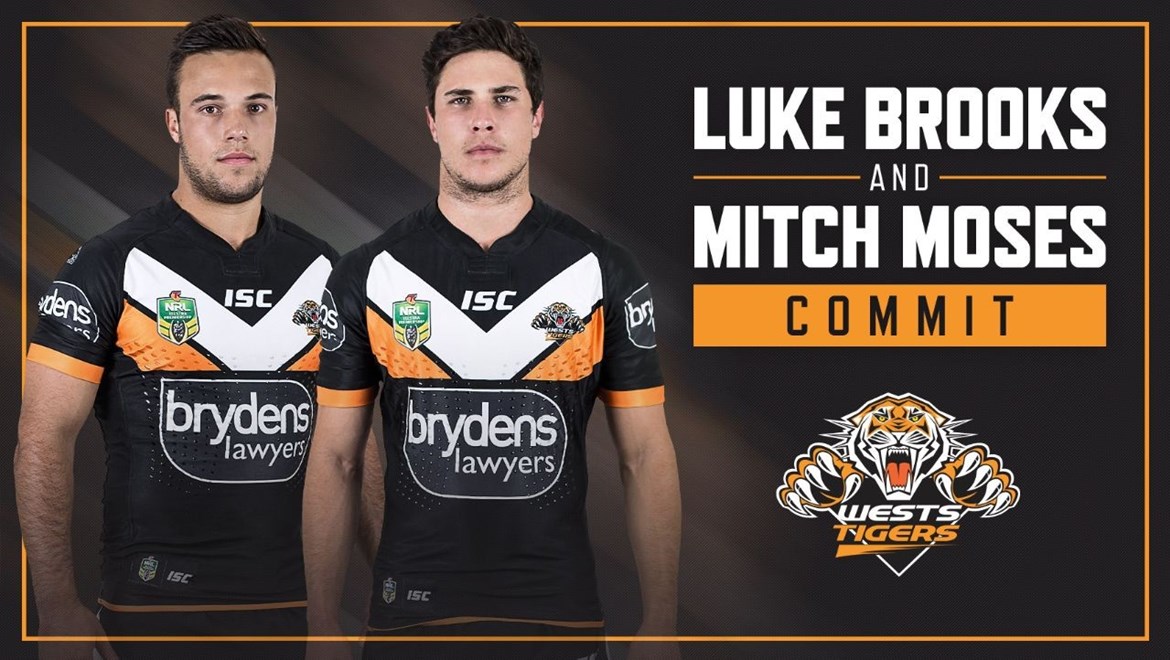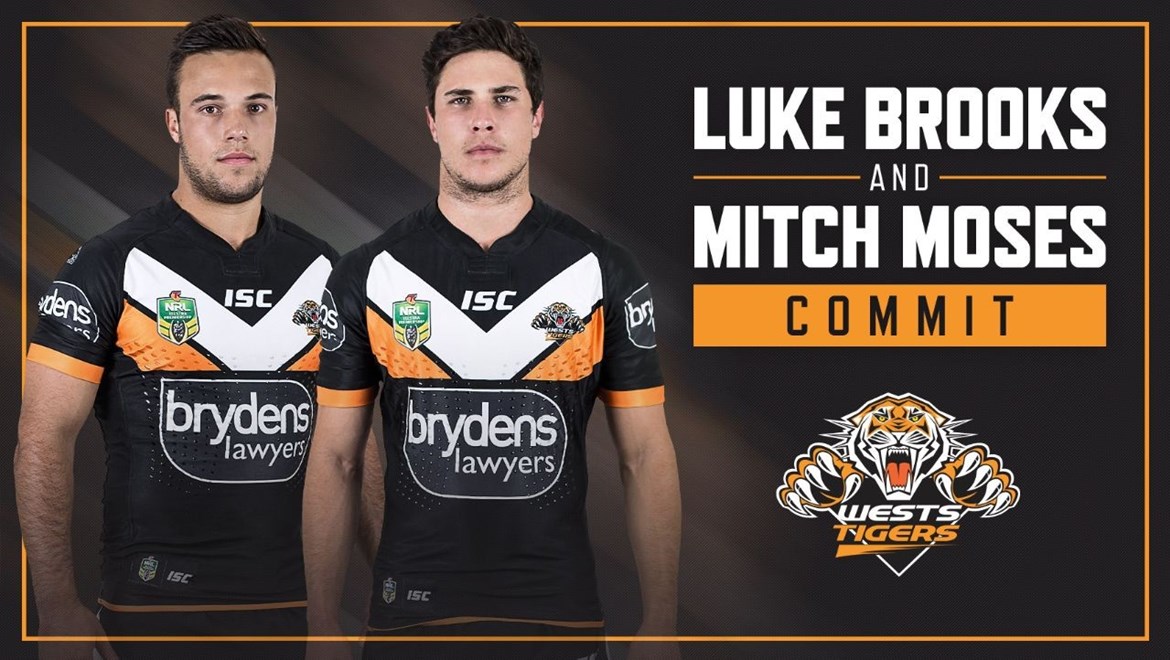 Wests Tigers can confirm that both Luke Brooks and Mitchell Moses have taken up options in their contracts to remain at the Club in 2017.
Both players have committed to the Club for next season, with the positive news coming on the back of a number of other important re-signings at the Club in recent weeks.
The pair, both 21-years-of-age, played in the Balmain Junior Representative sides together and followed the development pathway through to Wests Tigers.
Brooks has played 56 NRL games for Wests Tigers since making his debut in 2013; scoring 20 tries and one field goal.
The Holy Cross Rhinos and Leichhardt Wanderers junior won the 2014 NRL Rookie of the Year award and represented the NRL All Stars in 2015.
Brooks said he was pleased to have his future secured for the 2017 season.
"I'm really excited to have everything now finalised for 2017," Brooks said.
"I'm really looking forward to continuing my time here at Wests Tigers.
"It's a really good group of players that we have at the Club and I'm really grateful that I can continue playing footy with some of my best mates.
"We have put in a couple of good team performances in recent weeks so hopefully we can continue and push for a spot in the finals this year," he said.
Moses has played 45 NRL games for the Club since debuting in 2014 and has scored 69 points (7 tries, 20 goals, 1 field goal).
The Carlingford Cougars junior was one of just three players to play every game for Wests Tigers last year and has put in a number of strong performances in 2016 - including kicking the winning field-goal last week against Brisbane.
Moses said securing his playing future for next season was an important decision and he is excited to remain at Wests Tigers.
"It's great to have next year sorted and it's great to be able to stay here at Wests Tigers for another season," Moses said. "The Club is really important to me and I believe we have a really good squad here that can achieve success.
"I've played with a lot of the guys here at the Club, including Brooksy, for a number of years and it's great to have another season secured."
Wests Tigers CEO Justin Pascoe emphasised the importance of securing both halves for another year.
"We have made it known publically that Luke and Mitchell are an extremely important part of the Wests Tigers in the future," Pascoe said.
"We are very excited that both players have decided to extend their stay at the Club in 2017.
"They are continuing to develop both on and off the field and there's no doubting that they are both very special talents.
"We are very excited about what the future holds for both players and we look forward to working with them in years to come," he said.
Head Coach Jason Taylor echoed Pascoe's praise for both Brooks and Moses.
"Luke and Mitch are both exceptionally talented players who have bright futures ahead of them," Taylor said. "They have both already shown great promise on the field and the most exciting part is that their best footy is still ahead of them.
"It's great news to have both players on board at the Club for another season and I'm really excited to see what they can achieve on the field in years to come," he said.
Brooks and Moses will line-up against the Sydney Roosters at Allianz Stadium this weekend as Wests Tigers search for their third consecutive win.
Be there to cheer the boys on when they take on South Sydney Rabbitohs on June 10!